PRUGoals uses cycle race to raise young people's aspirations
Five hundred 16 to 18-year-olds from disadvantaged backgrounds successfully completed the year-long PRUgoals training and employability programme by cycling the gruelling 46-mile Prudential RideLondon.
Taking part in the annual bike race from London to Surrey is the focus throughout the award-winning PRUgoals programme, which aims to raise young people's aspirations and self-esteem while equipping them with vital employability and life skills.
All young people must receive free school meals to qualify for the programme. On it, they are supplied with a free fitted bike and helmet, regional training sessions, wellbeing workshops and local coaching and mentoring sessions in small groups with dedicated teachers.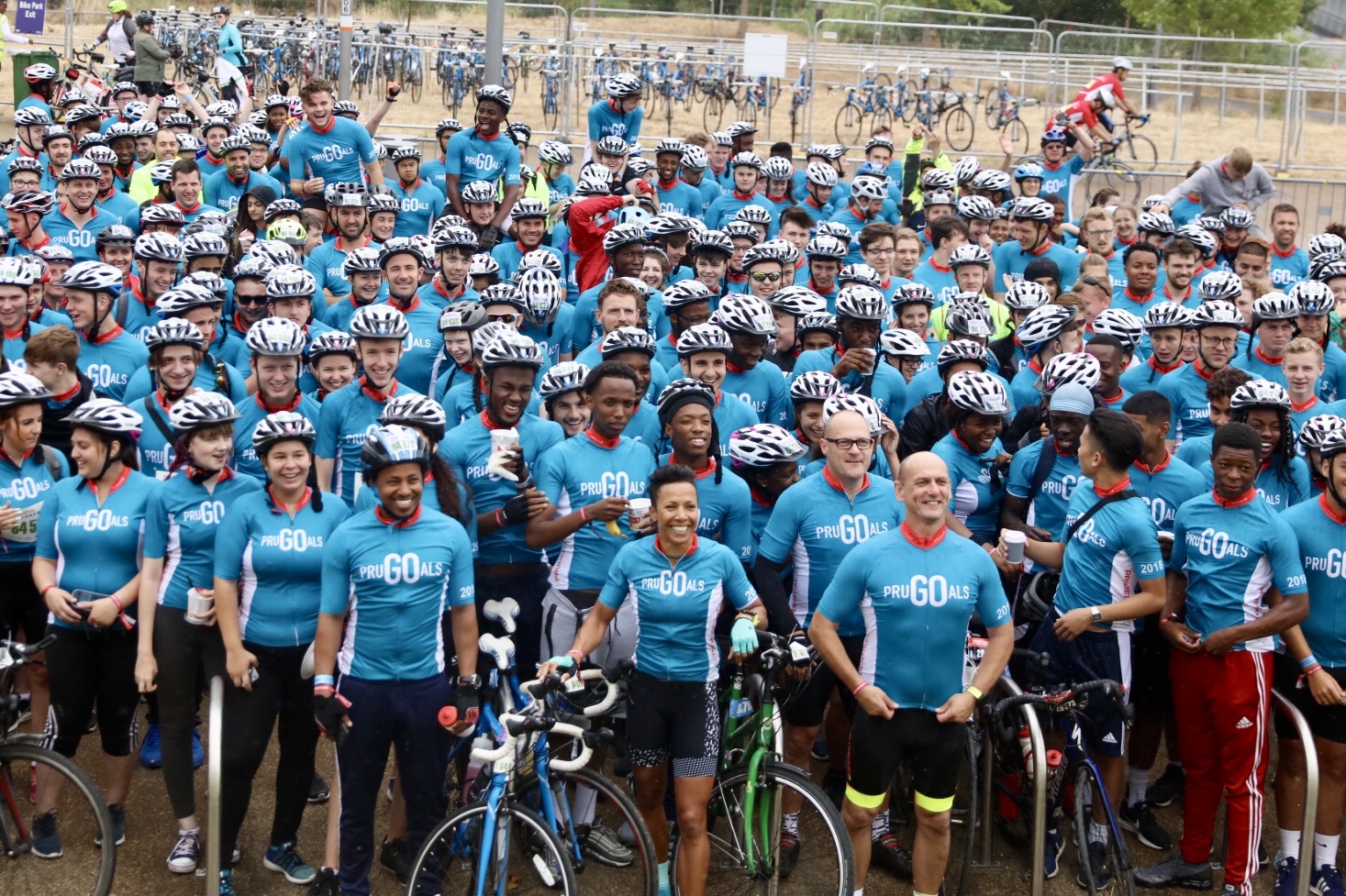 Throughout the year, sessions focus on aspirations, goal-setting and motivation. Further encouragement comes from celebrity ambassadors such as Dame Kelly Holmes.
The Dame Kelly Holmes Trust is one of five charity partners, which also include Centrepoint, Greenhouse Sports, Teach First and the Transformation Trust.
Training rides take place over the Easter period and the programme all builds to the concluding Prudential RideLondon-Surrey 46, which took place in very wet conditions on Sunday, July 29.
Holmes herself added: "It's such a fantastic opportunity for all these young people to be part of something so positive. We've given them a goal, and through resilience, commitment and determination they are here and they have done it."
One of this year's participants, Marvelous Ogechi, said: "It was amazing, totally thrilling. I was very nervous before the ride because 46 miles is really far, but I am much more confident now and more comfortable on my bike. The programme has taught me how to communicate with people, to push through and not give up, and to have a positive mindset. I learned all that through PRUgoals."
Russell Hobby, CEO at charity partner Teach First, said: "I think it's a huge thing to get a chance like this. Some of these students had never been on a bike before, and to take it from nothing to completing a 46-mile bike ride, that's going to stick with them for a long time. It's also taught them resilience, planning, working as a team, and those skills are going to be key wherever they go."
07 August 2018