Premier success fuels Town Foundation's growth
The heroics of Huddersfield Town over the last 18 months have been mirrored by the astounding growth of the club's Foundation, with Premier League success and deep community impact going hand in hand.
As the team prepares for its second consecutive season in English football's top flight, the Club's Foundation is undergoing rapid expansion, partially driven by the added income and opportunities that come with being a Premier League club.
The Foundation was started in July 2012 by club chairman Dean Hoyle and his wife, Janet. Their first project was 'Early Kick Off' breakfast clubs, which provide free, healthy and nutritious breakfasts to local children who often go to school with no food. There are now 30 breakfast clubs across the district of Kirklees, delivered by local partners. They recently served their millionth breakfast and won 'Best CSR or Community Scheme' at the 2018 Sport Business awards.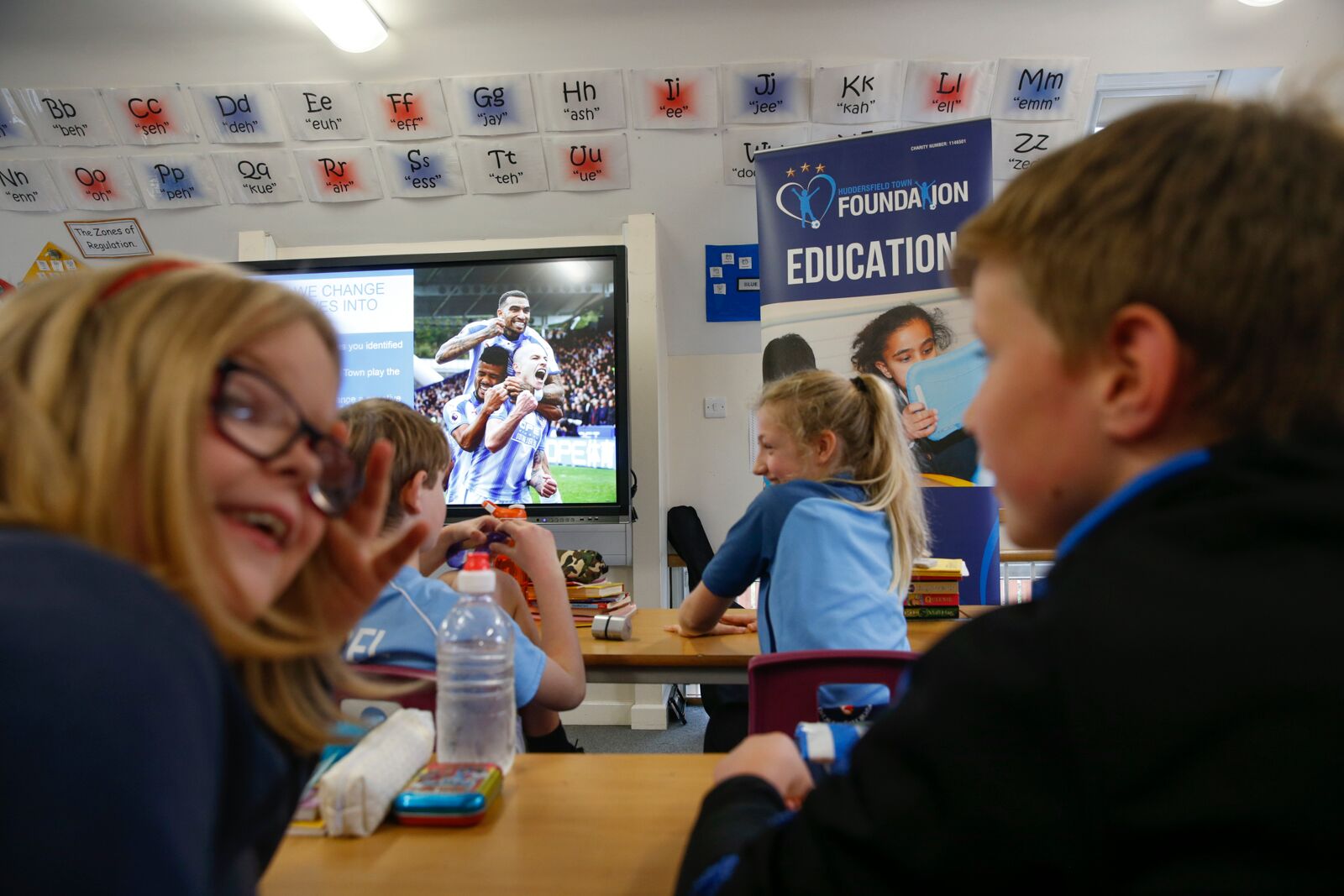 Since December 2016 the Foundation has expanded massively on this core work, driven by chief executive of the Football Club and Trustee, Julian Winter, and community manager Dean Grice.
Five new pillars have been added – sport and football, inclusion, education, health and the Foundation Trust Fund – with a broad array of diverse activities launched in direct response to local need. It is a huge undertaking, one which Dean Grice calls "a hell of a journey".
The fact that this expansion happened concurrently with the club's promotion and dramatic survival in the Premier League last season is no coincidence.
Dean told ConnectSport: "The structure and funding existed prior to promotion, but being in the Premier League has made a big difference. Promotion has accelerated everything and has allowed us to develop an infrastructure quicker than we would have done without it.
"The Premier League has funded several of our new staff and has also provided things like legal training for our trustees and senior leadership team. We've also undergone the Premier League's 'capability' process, assessing our policies, processes and finances to make sure we're transparent and can grow effectively as a charity.
"That has made us more robust as an organisation. Strategically and operationally, they have been very supportive and have allowed us to achieve what we've achieved much quicker than if we had not won promotion."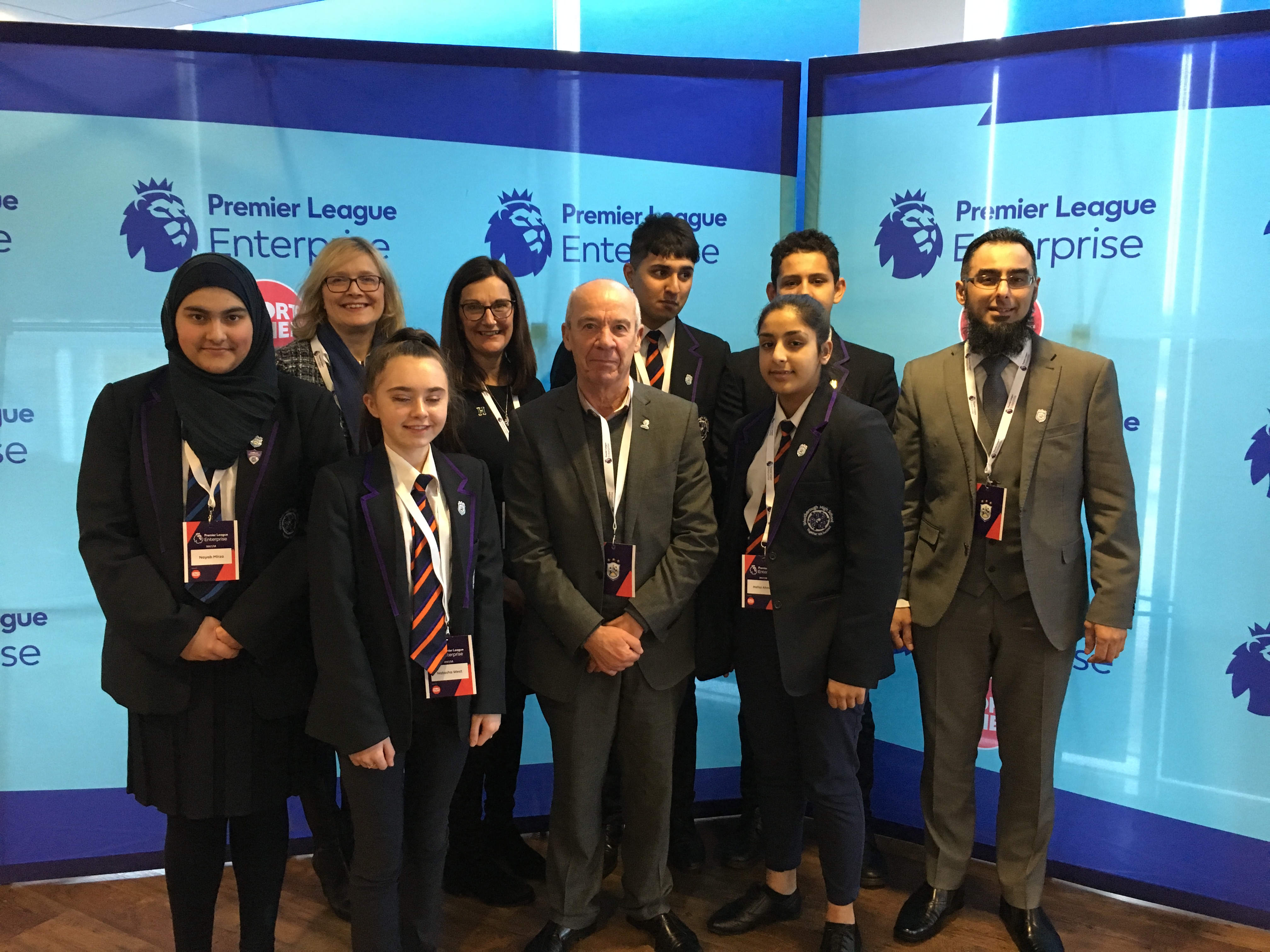 In addition to the core work of the Foundation Trust Fund, the other four 'pillars' to the Foundation have different functions that all contribute to the charity's strapline - 'One Club, One Community'.
Sport and football – In the last academic year the Foundation has worked with over 20,000 local primary school children in lunchtime, after-school and curriculum sessions, linking sport with reading and maths. They have also launched Tomorrow's Terriers (in partnership with Kirklees Active Leisure), a development pathway that provides children aged 18 months up to 13 with a potential route into the club's academy. 'Go For It' small grants help provide kit, equipment and support to local grassroots clubs. Forty older people also take part in weekly walking football.
Inclusion – Projects give people with disabilities more opportunities to become physically active, achieve vocational qualifications and increase their leadership and employability skills (thanks to funding from the Premier League and BT). There is also a player development pathway for disabled young people that mirrors the able-bodied pathway above. A Premier League Kicks project engages hard-to-reach youngsters; there are girls' and ladies' teams and anti-knife crime projects in classrooms delivered in partnership with police and youth offending teams.
Education – The Foundation has established an academy for 60 students at Kirklees College, where players will shadow the Club's Academy team while studying for a range of coaching and academic qualifications. Links with nearby non-league side AFC Emley also aid young players' development. An education course for NEETs (those not in education, employment or training) has begun, as well as Primary Stars, Enterprise Challenge, Skills Academies and Steps to Success (which uses sport to engage secondary-age pupils in Pupil Referral Units). Additionally, six new apprentices will start in September in a variety of roles across the Foundation.
Health – This is the Foundation's newest pillar and a newly-appointed Head of Health will be devising programmes which address mental, emotional and sexual health and wellbeing, as well as drug and alcohol awareness, healthy eating and parenting courses for young mums and dads.
With funding from partners such as Kirklees College, Kirklees Leisure and the charity One Kirklees, as well as the Premier League, the Foundation has grown in under 18 months from two full-time staff members to 22.
"The growth has been absolutely huge," commented Dean. "We're now looking at another big recruitment drive to meet the demand that our journey has created so far.
"Our heads of department have specialisms outside of football and that's proving so beneficial to us, because we're making the right connections within the community in each specific department. Strategically it's paying huge dividends and our partnerships are prospering.
"We're essentially starting from scratch and it's a unique and hugely exciting opportunity to give back to our community."
Find out more about the Huddersfield Town Foundation on their ConnectSport directory page. To add your organisation to the directory, contact hello@connectsport.co.uk
28 June 2018