Premier League giants play in 'The Mind Series'
A prestigious new series of pre-season football friendlies involving glamour clubs Arsenal, Tottenham and Chelsea will promote the mental health charity Mind in August.
Thanks to the following of the clubs involved, 'The Mind Series' will promote mental health awareness on a global scale and simultaneously help to raise funds for the national charity, as well as for mental health projects which each club foundation is undertaking.
Chelsea head coach Thomas Tuchel, who led his team to Champions League success last season, said: "Knowing the games will benefit charities as important as Mind and our own foundation adds much value to the series. It is super important that looking after mental health is highlighted at this time in history."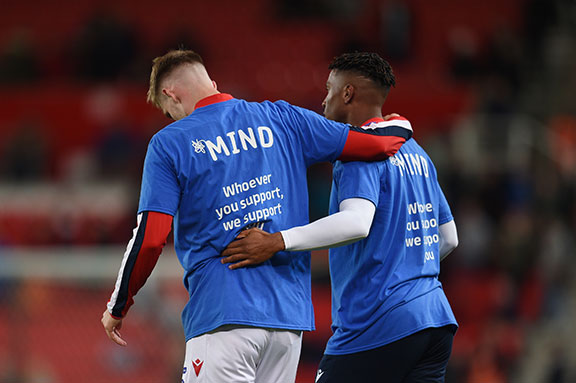 Demand for Mind's services, including its Infoline, has increased exponentially during the pandemic, with latest figures released by the Office of National Statistics showing one in five adults experiencing symptoms of depression, compared to one in 10 prior to the pandemic. Mind's own survey of 16,000 people during the initial lockdown also found that two in three young people (68%) and three in five adults (60%) said their mental health got worse.
The schedule of friendly matches is as follows:
Sunday 1st August (kick-off 1500 BST): Arsenal v Chelsea
Wednesday 4th August (1945 BST): Chelsea v Tottenham
Sunday 8th August (1400 BST): Tottenham v Arsenal
Paul Farmer, Chief Executive of Mind, said: "We're delighted that Arsenal, Chelsea and Tottenham Hotspur have come together to back Mind's work through the Mind Series.
"We know from our work in the sector, including our charity partnership with the EFL, that football has the power to create real change, not least around mental health. The platform that these three huge clubs can provide us with will allow us to get our message out to thousands more people that they have somewhere to turn when they need support.
AWARENESS
"The Mind Series is not only a brilliant way to raise awareness about mental health, it will also provide vital funding for our services at a time when more people than ever need Mind's help. Our message to fans is simple: whoever you support, Mind is here to support you."
Thomas Tuchel added: "I am pleased that my first pre-season with Chelsea contains such high-level fixtures against such top-quality opponents. Hopefully there can be plenty of fans in the stadiums. Derby matches against Arsenal and Tottenham cannot fail to have a competitive edge which is what the team needs as we prepare for the season."
Arsenal manager Mikel Arteta commented: "As we take steps forward out of the pandemic, we're happy to play in a series which promotes better mental health. The last 18 months have been incredibly difficult and so many people – including many of our own fans – understandably need some extra support for their mental wellbeing."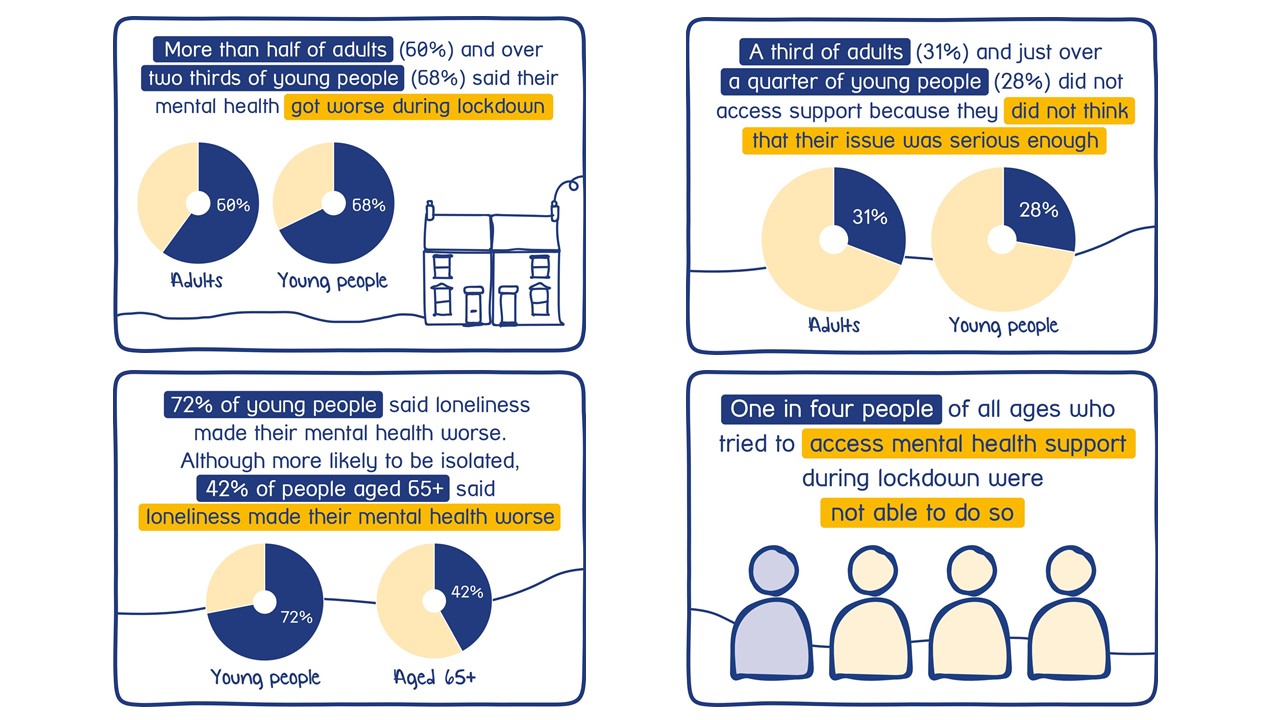 Read more research from Mind on mental health and the pandemic.
The Spaniard added: "Of course, these pre-season games will provide our teams with excellent high-quality preparation ahead of next season, but also very importantly they will be raising funds and awareness for organisations, like Mind, who give their outstanding support to those who need it the most in difficult circumstances."
Fabio Paratici, Spurs' new Managing Director of Football, said: "We are delighted to be participating in The Mind Series – another fantastic example of how football clubs can unite in support of such important causes. We expect the matches to be fiercely competitive London derbies that will get the fans excited for the season ahead, whilst providing perfect preparation for the players. The interest this will create will in turn provide a huge and much-needed boost to Mind – a charity that has such a vital role to play in the lives of so many following the difficult times we have all experienced – as well as our own foundations."
To find out more about Mind's work in football, visit mind.org.uk/football
25 June 2021