Pod project helps Foundation survive pandemic
Former footballer and manager Lou Macari has revealed how a drive through the countryside gave him the inspiration to keep his homelessness project running through the Covid-19 pandemic.
The ex Stoke City boss set up the Macari Centre to tackle homelessness in the city four years ago.
But in March 2020, pandemic restrictions meant the charity's dormitory-style accommodation was facing closure, with its 40-plus residents set to be dispersed to hotels.
THE NEW MACARI CENTRE - STOKE-ON-TRENT from Tom Reece on Vimeo.
Lou wanted to keep them together, though, and found the solution when he saw some wooden pods being used for 'glamping' in a field whilst out driving in the countryside.
"I thought will these work in a warehouse? And I thought well there's no reason why they wouldn't," he told BBC Radio 5 Live this week.
PRIDE
The pods were put in a warehouse "about the size of a football field" and kitted out with heaters and beds. Each had a front door with a number.
Macari says being given their own space has made a huge difference to the residents.
"They've gone from untidy people, to showing a great deal of pride in their pod.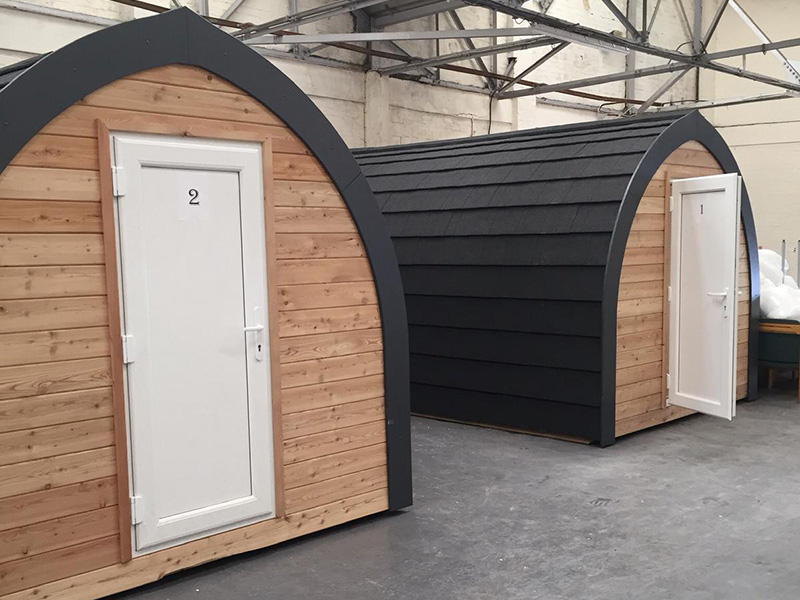 "Because there's a number outside, they can now go to the job centre, they can say No 4 Regent Road and the house I live in is No 5."
Each pod also has a television, a donation from the League Managers Association. Lou, who is a member of the LMA, says he called in the favour "knowing full well the group is sponsored by LG".
"The change it's made is incredible," he says. "I'd stumbled onto something which is probably a far bigger help to homeless people than anything else that we talk about.
INVOLVED
"You forget homeless people don't have televisions, they're not out in the street with televisions and of course now they've shown an interest in everything."
The second day they opened the new place, he says, "you could've heard a pin drop".
Suddenly they had things to talk about. "Through that box they were getting told what was happening all across the country, all across the world."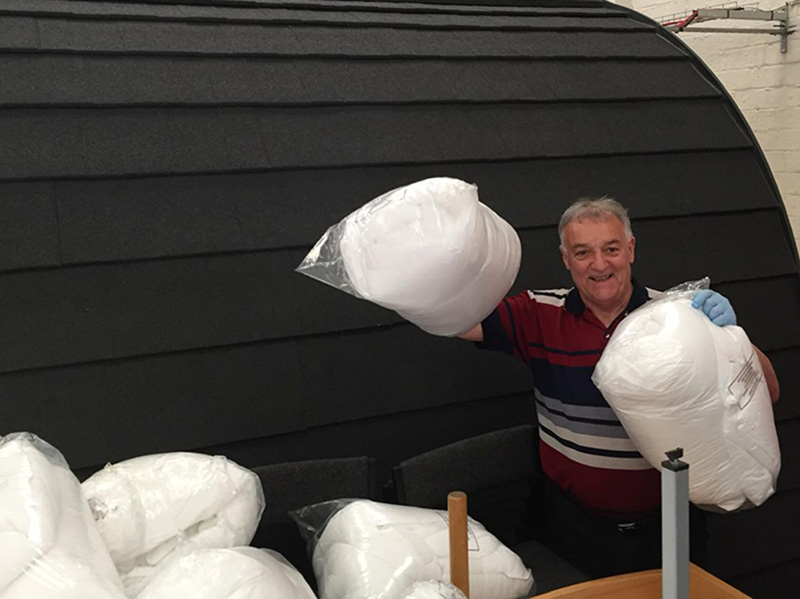 Lou, who played more than 400 games for Manchester United in a glittering career that also saw him play in the 1978 World Cup for Scotland, says when he first set up the Centre he did not expect to be involved so much. He expected other people would run it and he would "disappear into the background", but instead he found himself spending more and more time there.
"Because my name's above the door, I want to be here most of the time because I want to do things right."
Find out more at macari-foundation.co.uk.
Pic credit: Tom Reece / BBC.
18 February 2021