'Pivotal role' for sport in recovery, claims Minister
Sport can play a "pivotal role" in the recovery from the Covid-19 pandemic, according to Scotland's Minister for Public Health, Sport and Wellbeing.
Mairi Gougeon was speaking this week as she helped to launch the SPFL Trust's impact report which highlights the efforts of Scottish football clubs and their community trusts during the pandemic. Through interviews, stats, pictures and film, the impact report captures events during a hugely challenging year
The SPFL Trust is a charity that works in partnership with the 42 Scottish Professional League clubs to develop community activities across Scotland. From (physically distanced) walking groups to food parcels, and companionship phone calls to digital learning tools for young people, the clubs and their trusts have been tackling a wide range of issues including food poverty, social isolation and inequalities, among many others.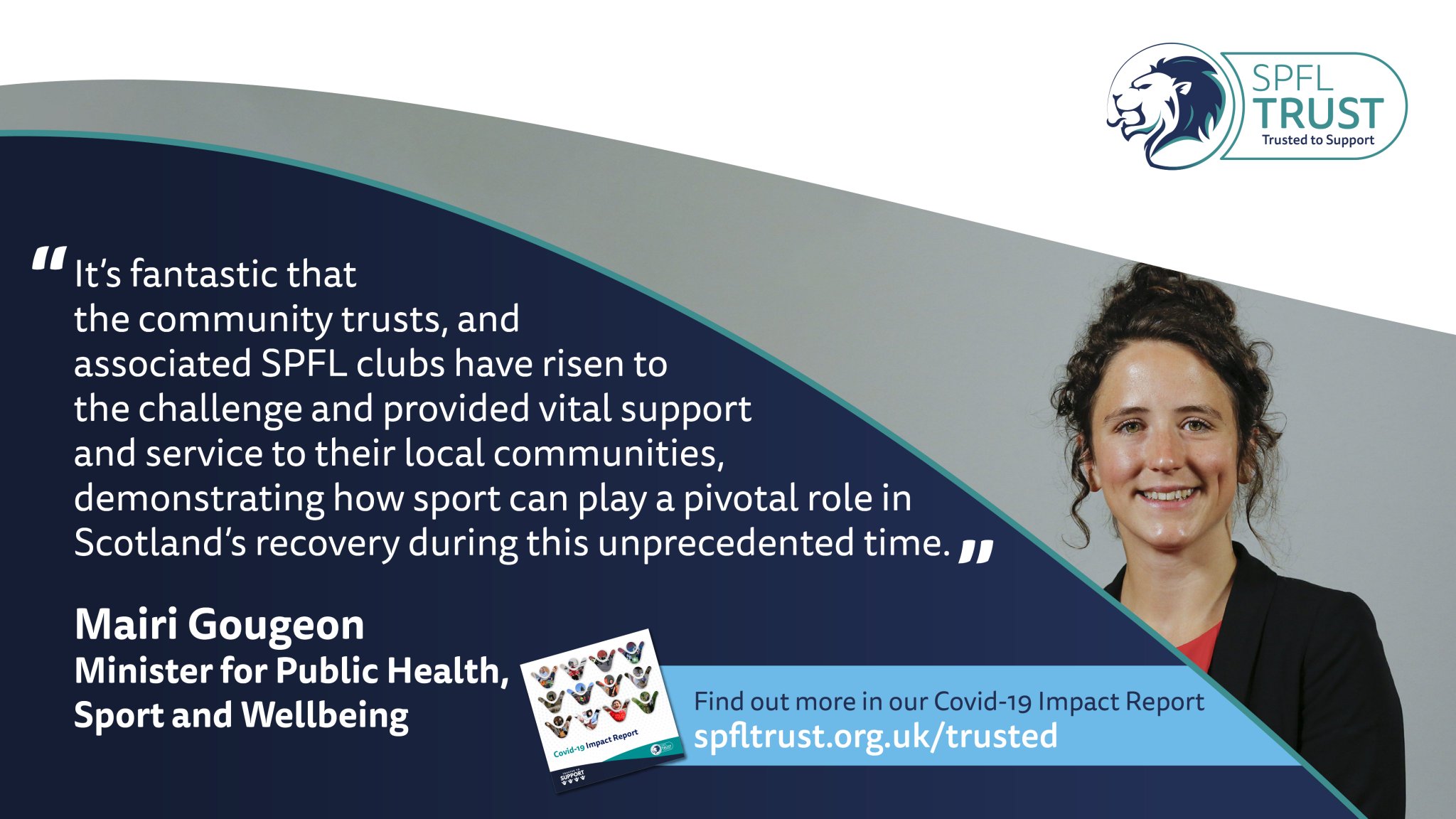 "I recognise this has been an enormously challenging time for the football community, as well as the country as a whole," said the Minister.
"It's fantastic that the community trusts, and associated SPFL clubs have risen to the challenge and provided vital support and service to their local communities, demonstrating how sport can play a pivotal role in Scotland's recovery during this unprecedented time."
Examples captured by the report include Dundee United Community Trust's project launched during lockdown called 'My Home Team' which is aimed at tackling the effects of isolation on mental health and wellbeing. This involved supporting individuals by contacting them on the phone, with 618 people supported.
VALUED
Paul Wilson, Head of Community Development at the Trust, explained: "One lady who lived alone and was shielding throughout lockdown had very little interaction with anyone.
"She only saw one person who delivered her food shopping each week, but they did not have time to stop and talk to her for long. She thanked us for our weekly calls and said it made her feel valued."
Montrose Community Trust (MCT) used their Links Parks Stadium to prepare and deliver over 2,800 hot meals to families who could not afford to buy food during the lockdown.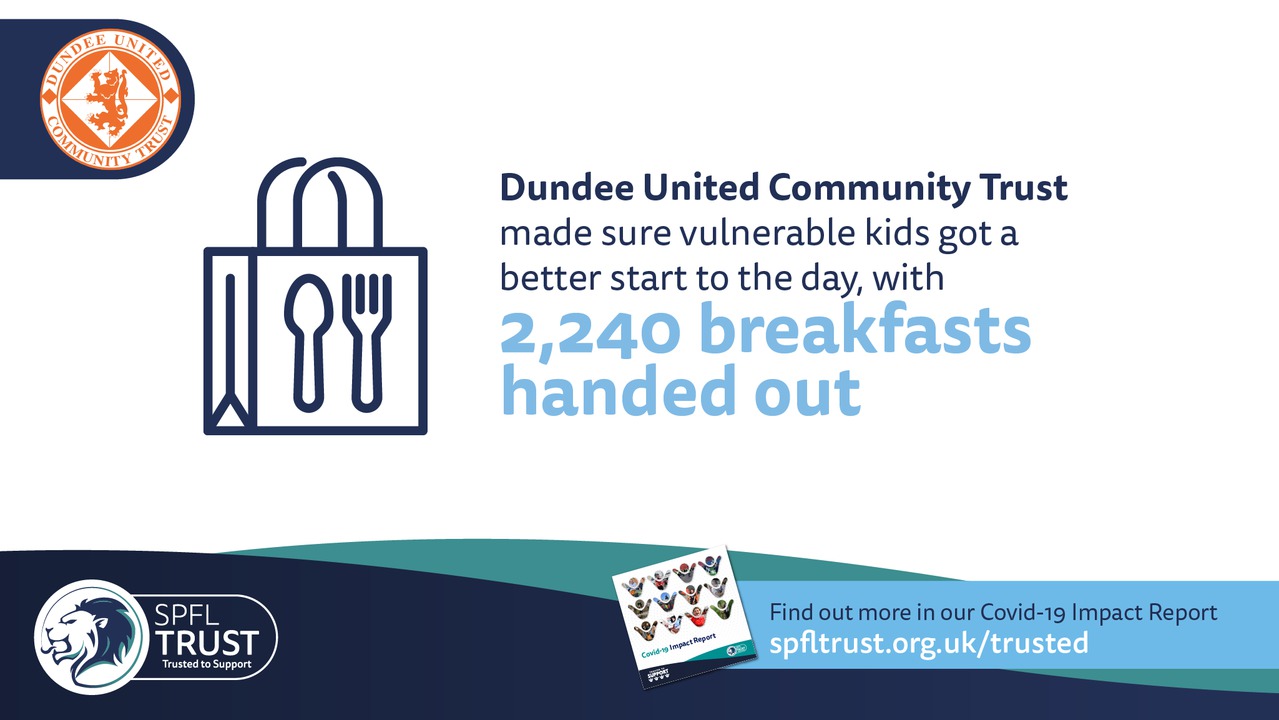 One recipient responded: "I think that's brilliant that they take the time out of their day to do that for people. They stand and chat with you and ask how you are. If it wasn't for those meals, I really don't know what I would do."
Bernadette Malone, Chair of the SPFL Trust, commented on the impact Covid-19 has had on the football community.
"As a nation, this has been the most challenging of times," she said. "It has been a period that has necessitated resilience, adaptability and compassion. Each region, trust and club are different, and consequently has contributed in different ways.
TRUSTED
"But no matter the scale of the project or the activity, the football community has worked incredibly hard to ensure that people in need have received support when they most needed it."
She added: "We are aware that this is not over. Normality is still some time away, but community trusts and clubs are helping in no small way to build communities and will be there with purpose, energy, and enthusiasm, trusted to support those who need a helping hand."
15 January 2021