Panathlon: A fresh approach to inclusion
Three GB Paralympic legends have praised the benefits of Panathlon's "level playing field" for young disabled sportspeople who often find themselves marginalised in mainstream sport settings.
Eleven-time Paralympic gold medallist Baroness Tanni Grey-Thompson, London 2012 GB wheelchair rugby captain Steve Brown and three-time Paralympic medallist swimmer Liz Johnson all attended Panathlon's showpiece London Multisport Final at the Copper Box Arena last Thursday.
The event was the climax of a year-long competition featuring 1,500 disabled pupils from 30 London boroughs who competed in 16 qualifying competitions. Over 200 young people competed at the Copper Box, representing their boroughs in a multi-sport competition for the right to be crowned London champions.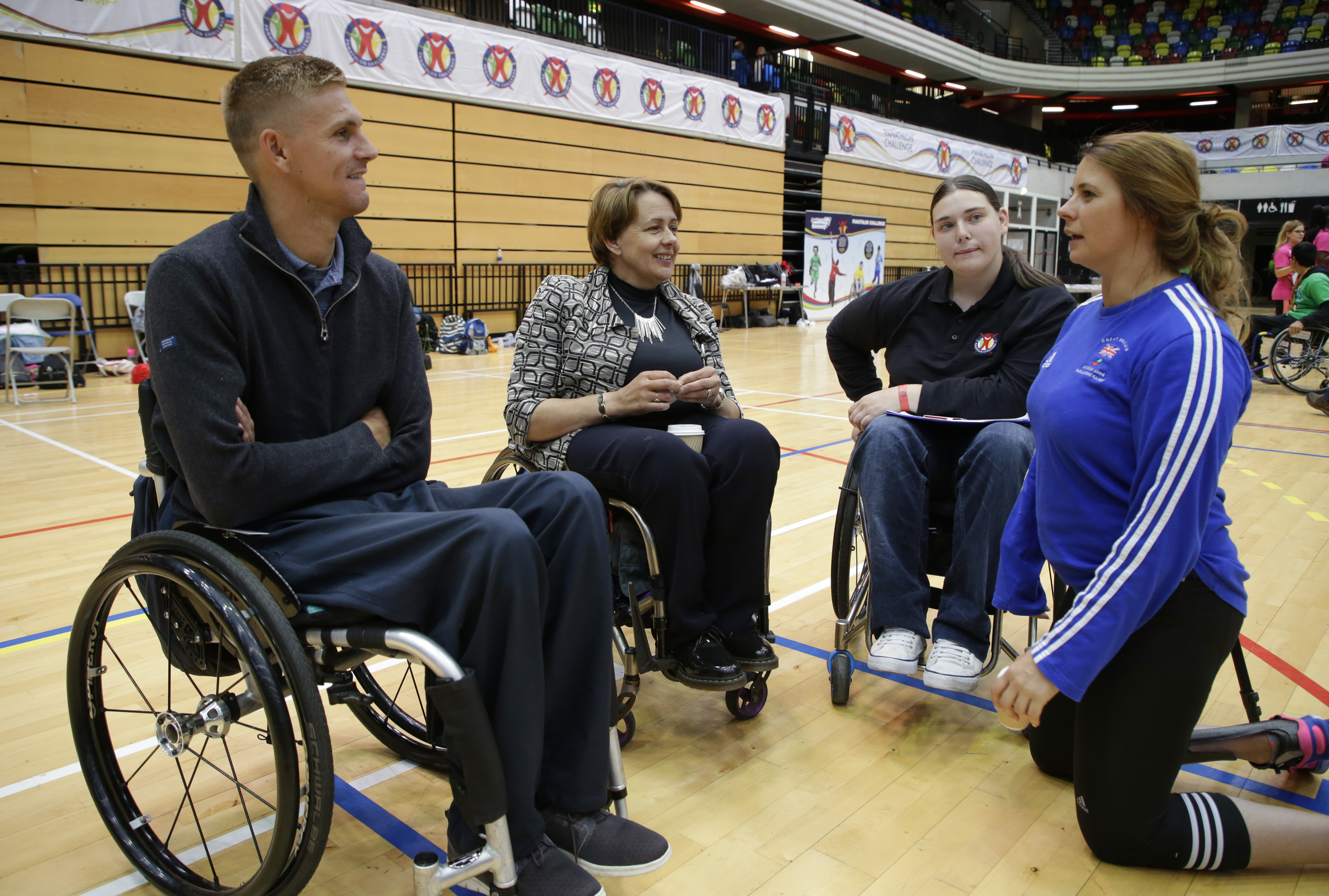 Nationally, Panathlon gives more than 15,000 disabled young people opportunities to take part in competitive sport they are often denied elsewhere. For young people with disabilities, their competitions are a rare opportunity to compete on their own terms, as opposed to being 'included' in sport environments with non-disabled peers.
Baroness Grey-Thompson commented: "Disabled people need to be able to choose how they take part in sport. Some of it can be through integration and some of it can be through having separate events like this. The Paralympics, after all, is a separate event and there's a really good reason for that; so you can compete against other people with a similar impairment, and have that chance to show who is the best.
"Inclusion is an often-misused word – it can look like inclusion but it isn't really. Just giving a disabled child a stopwatch, making them the umpire or putting them in charge of the rules... sometimes that's alright, but actually it's because there's a lack of imagination. It's got to be proper inclusion.
"That's why events like this are amazing. It enables young people to discover what their talent is and gives them an idea of where they really are in terms of disability sport."
Grey-Thompson, who is now a politician and TV presenter, added: "Panathlon's competitive element is really important because life is about winning, losing, finding solutions, being a bit disappointed, finding your way through that and working a bit harder the next time. Competition has got to be done in the right way. Being here and seeing the teamwork, camaraderie, support, the volunteers; it all comes together in exactly the right way."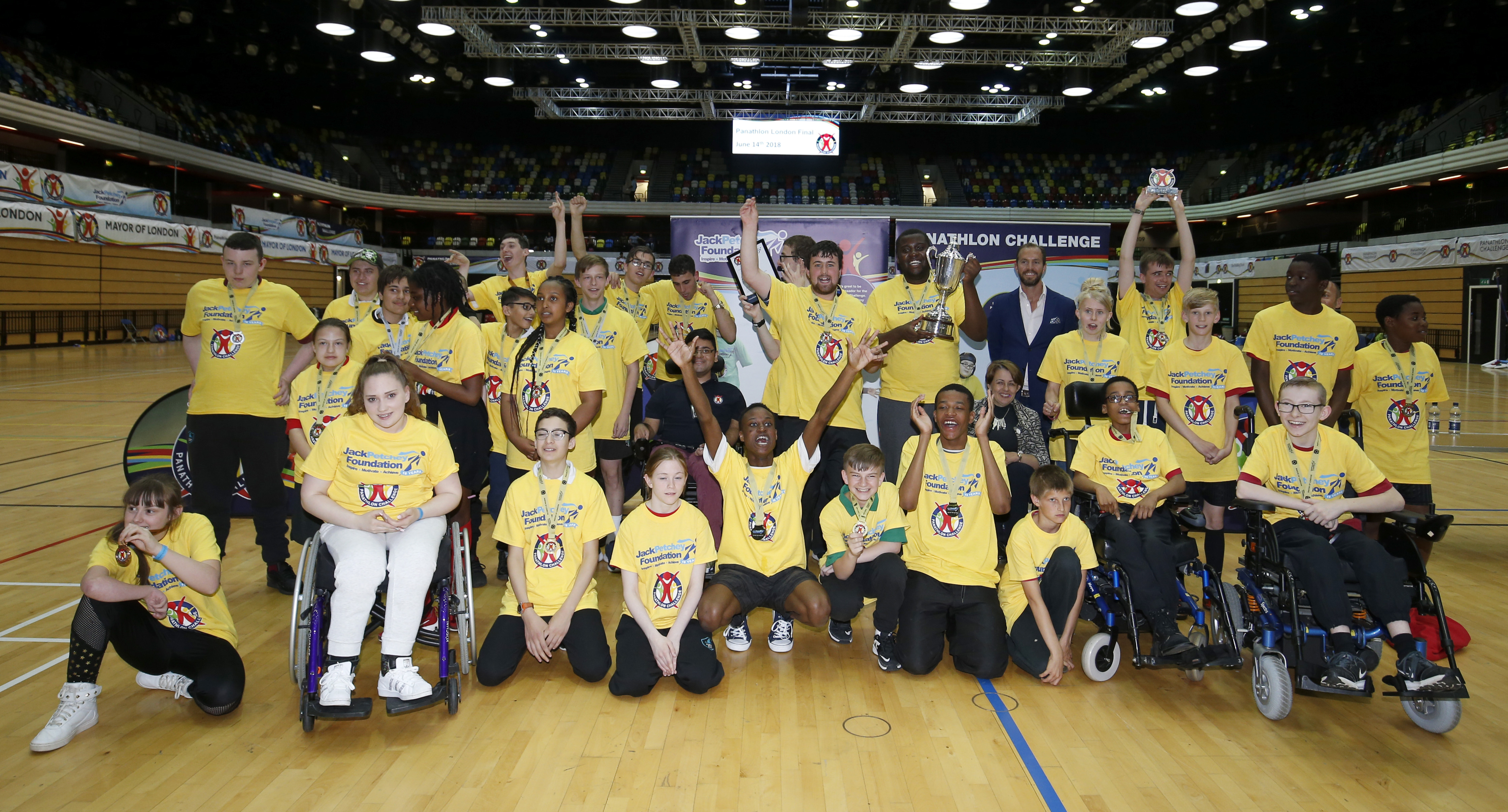 Panathlon Ambassador Steve Brown, who presents on BBC's Countryfile and the One Show having retired from wheelchair rugby, concurs with this view.
"People talk about inclusion and just taking part, but the reason this event is so important to these kids is because they have earned the right to be here. This is a final. That's huge for their togetherness, self-belief and confidence. It's about being part of a team and progressing through stages. If they can do it here, it makes them believe they can do it in other areas of life.
"I love what Panathlon does and what it stands for. Life is about stepping stones and growth and you need to start off in an environment where you can push yourself, grow and develop, but still feel comfortable and safe. Once they have got that confidence, they start to feel that because they enjoyed sport here, they can also enjoy it working and playing with people of different abilities."
It's a sentiment shared by fellow Panathlon ambassador Liz Johnson, who won gold in the pool at the 2008 Paralympics in Beijing. "Panathlon provides an opportunity to be athletes and compete without having to worry about just 'being included,'" she said.
"They can focus on their own strengths and priorities and they're here because they deserve to be here. That's not to say that mainstream inclusion isn't important, because I used to compete mainstream, but I always had that element of having to work 10 times harder than everybody else just to be average.
"This gives them the chance to excel, fairly, rather than having a headstart system or a handicap system, or 'you go from that line and we'll go from this line'. That gives them a sense of fairness and pride."
Find out more about Panathlon on their ConnectSport directory page. To add your organisation to the directory, contact hello@connectsport.co.uk
18 June 2018