Our impact in 2019
So this is Christmas, and what have you done?
Well here at ConnectSport, we've been very busy! Here's a snapshot of what we've been up to over the last 12 months:
363 organisations have now registered on the ConnectSport directory. The directory is free to join for any organisation using sport and/or physical activity to generate positive social outcomes, and can be searched by sport, type of organisation, area of interest (including social outcome) and location.
12 monthly themes and Twitter takeovers delivered for the Sport for Development Coalition. Each month one guest organisation provides a lead article, with the takeover usually taking place on the last Monday of the month. ConnectSport asks five pre-set questions to the guest organisation, with many more organisations and individuals engaging in the conversation and sharing best practice by using the hashtag #SportForDevelopmentCoalition. Cumulatively these created more than 550,000 impressions and 11,000 engagements on Twitter through the year. We'll be publishing the lead articles again throughout the 12 days of Christmas.
232 news stories, announcements and events from the Sport for Development sector. Organisations send their press releases to hello@connectsport.co.uk and we do our best to publish as many as possible! This content helped ConnectSport to attract more than 450,000 page views throughout 2019 (on average 10,000 unique viewers each month).
3 campaigns for partners, including a UGC (user generated content) video platform for the Mayor of London to showcase how local people are building stronger communities through sport; 10 short films produced for London Sport to showcase the impact of Sport England's Satellite Club funding; and the #21by21 campaign to get 21,000 coaches trained in mental health awareness by the year 2021, supported by 12 organisations including Mind and StreetGames. Thanks to technology used in our platform, ConnectSport is able to build and host digital campaigns for partners. Contact hello@connectsport.co.uk to find out more.
25 service providers have registered on our directory of suppliers. It costs £250 to join for 12 months, with all profits helping to support the platform so we can showcase more organisations and share more stories from this amazing sector. We also offer advertising and advertorial options.
2 editions of the ConnectSport Review published. The Review is aimed at busy execs and delivery staff who need to catch up on the latest news from across the Sport for Development sector. We're looking for supporters and sponsors to make this a regular publication.
1 event delivered for the Sport for Development Coalition at the headquarters of Twitter UK. It was a memorable evening earlier in the year, and we'll be doing it again in April. More information coming soon.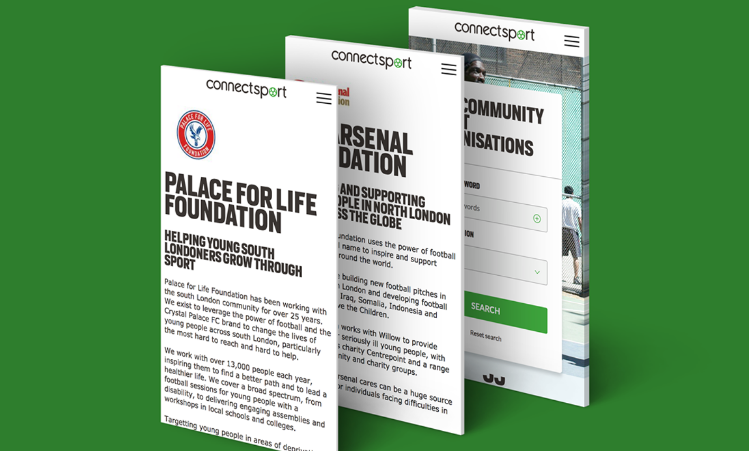 We're also very excited about the future….
Next week we will kick off 2020 with a fabulous article from Adam Fraser, CEO of the Laureus Sport for Good Foundation, who talks about what the next 10 years could hold for sport and sustainable development.
The Sport for Development Coalition (for which ConnectSport currently acts as official media partner) continues to go from strength to strength, with 58 organisations now involved and some exciting plans in store for 2020. Watch this space!
Made By Sport, the four-year campaign to raise funds and awareness for the Sport for Development sector, has recently appointed its first CEO, Sophie Mason. The campaign has partnered with the Coalition, and we'll keep you informed on its progress.
ConnectSport also works in partnership with the International Platform on Sport and Development, sportanddev.org, and we'll keep you up to speed on global developments from the sector.
ConnectSport is reliant on your support. If you're a Sport for Development organisation, please sign up to our free-to-join directory and send your news stories or press releases to hello@connectsport.co.uk. ConnectSport also provides content and communications services. If you're a service provider, get in touch to find out how you could benefit from our sponsorship packages. All profits go back to supporting the platform and helping us to showcase more organisations and share more stories.
19 December 2019