Oomph! delivers competitive sport to older people
Four sport governing bodies have launched a joint partnership with Oomph! Wellness to get over 55s engaging in specially modified competitive sport.
Volleyball England, British Orienteering, British Weight Lifting and Boccia England have each launched bespoke versions of their respective sports to encourage older adults to participate and compete.
The initiative is part of a national plan by Oomph! Wellness, the UK's leading wellbeing business for older adults, to get 27,000 people from their target demographic doing regular, fun exercise within two years.
They have begun training workers and volunteers in a variety of venues such as retirement villages and housing associations, equipping them with the skills, knowledge and adapted equipment to run sports classes with an element of healthy competition. Venues from Lancashire to Hertfordshire will start activity this week.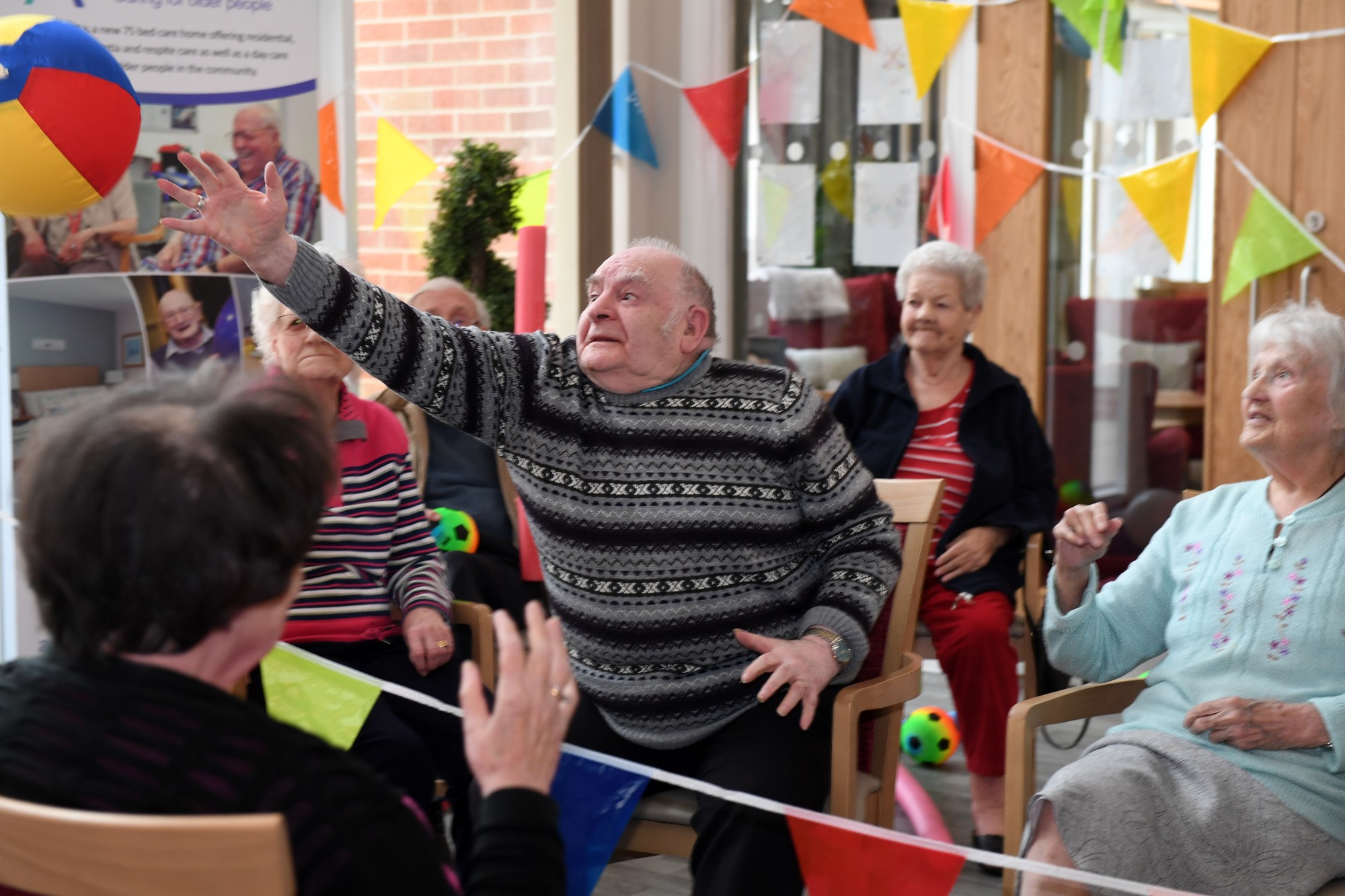 The governing body activities and equipment includes:
Volleyball England have provided covered inflatable balls and bunting in place of an official net

British Weight Lifting has designed resistance exercises using foam pool noodles and recommends the use of everyday objects such as water bottles as hand weights

British Orienteering is helping venues to create walking (or marching) courses which use post boxes and other local landmarks as checkpoints

Boccia England has taken the principles of a Paralympic sport and modified them for older adult settings, for example by suggesting the use of bean bags in place of specialist bowling balls.
Other sports' National Governing Bodies are now in discussions with Oomph! about modifying their sports for this growing demographic.
Ben Allen, CEO of Oomph!, said: "By 'gamifying' exercise for older adults we're making it fun and sociable rather than functional. We already use sports rather than pure exercise to motivate previously reluctant participants to join our classes on a regular basis. However, this new combination of Oomph!'s expertise with the appeal and competitive edge of professional sports bodies, is game-changing."
22 March 2018