New milestone for Scotland's amputee footballers
In its short existence, Amputee Football Association Scotland has changed many players' lives - and on June 22 the charity will hit an exciting new milestone.
Since forming in April 2017 the charity has established amputee football clubs at Partick Thistle and Dundee United, who played each other in the inaugural Amputee Scottish Cup in April this year. A third club, at Spartans in Edinburgh, is set to launch in August.
A Scotland national team was formed last year and played its first match in the Netherlands before travelling to Italy for another friendly last month. Their next challenge will be a first ever home game – a clash with the 'Auld Enemy' on June 22 when England B visit the SportScotland National Training Centre at Largs, Ayrshire.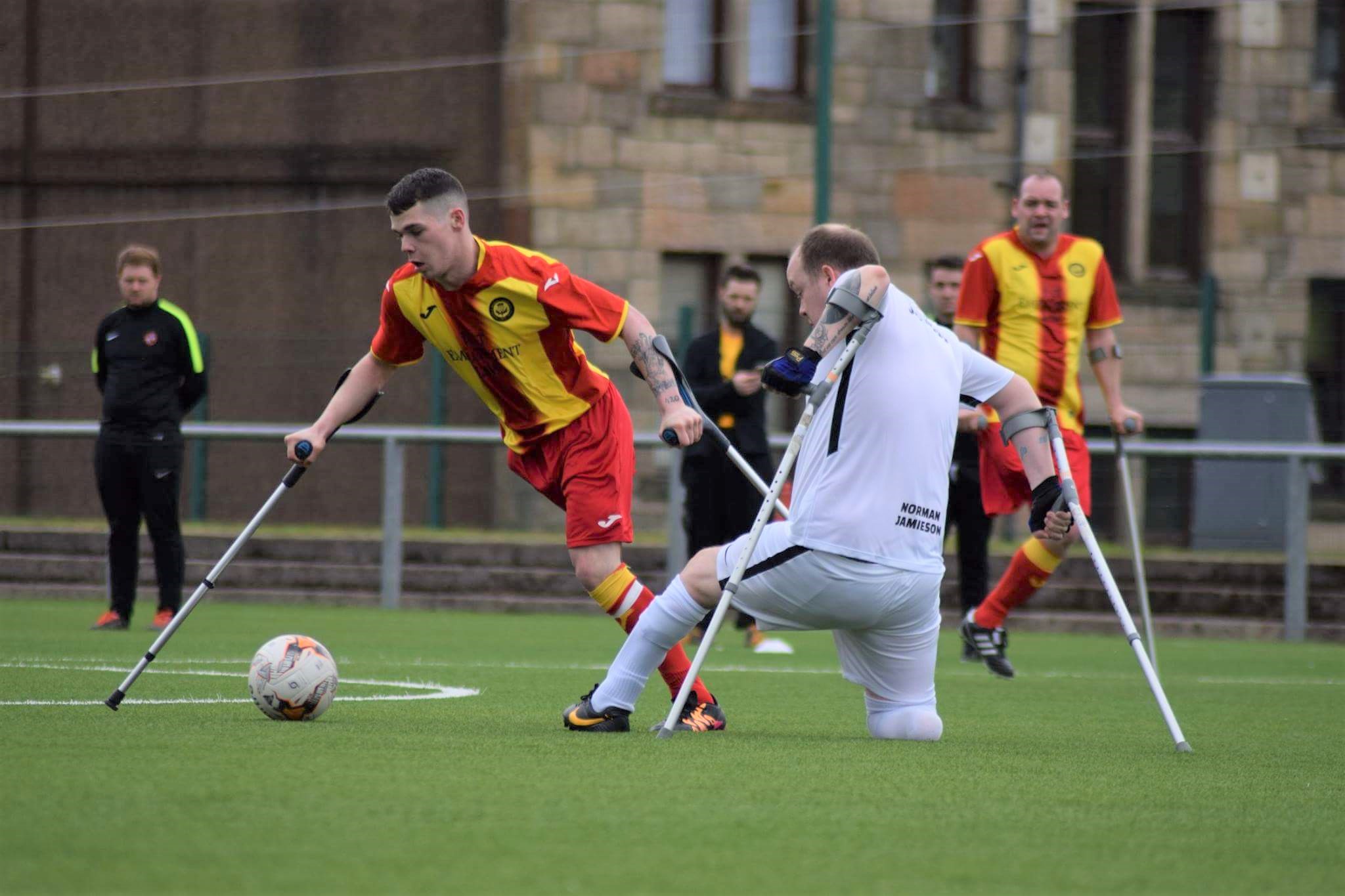 The charity is the brainchild of Ashley Reid, who originally launched an amputee football pilot project while working for the charity Finding Your Feet. Realising its potential, she developed the project and pitched it to the Scottish Football Association, who backed it without hesitation.
Amputee football has been established in England for nearly 30 years and the game is so developed in Turkey that players are paid professionals, with games in its national league screened live on television.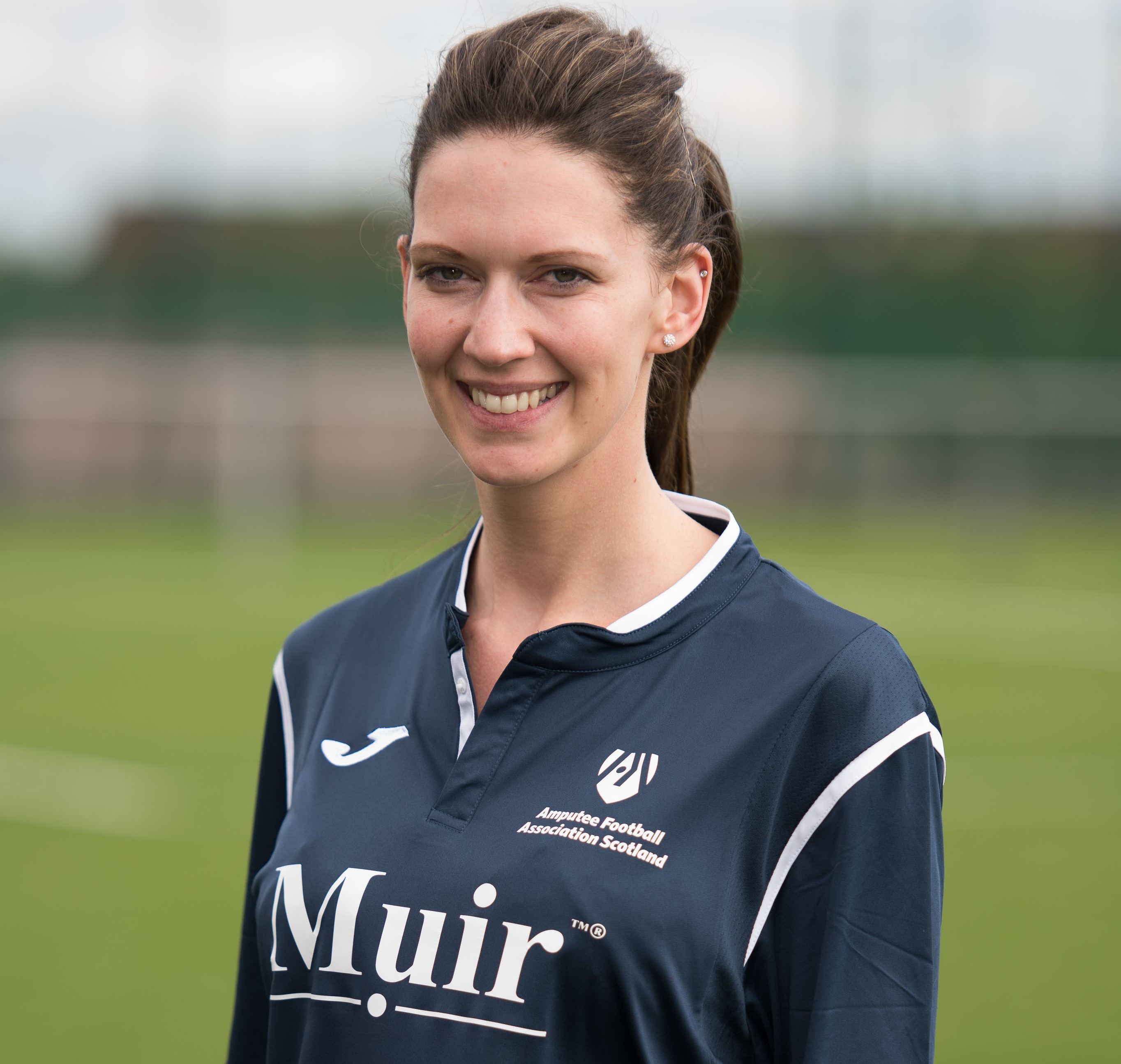 Scotland's nascent structure is a little way off that level of exposure just yet, but Ashley (left) told ConnectSport: "It's a very exciting time for the sport in Scotland. We're a modest charity in our infancy but the SFA has just launched the world's first Affiliated National Association in para football, the first nation in the world to do so. We have strong backing and the game here is starting to get the attention it deserves."
Ashley has brought in dieticians, personal trainers and motivational speakers to work with the national team and the charity's patron is Northern Ireland manager Michael O'Neill. "He lives in Edinburgh and has on occasion just pitched up, surprising the players to take coaching session. We're grateful for his support, his insight and the spotlight his involvement can put on the game," said Ashley.
The game's international rules stipulate that outfield players must have a lower limb amputation, use crutches and cannot wear prosthetics, while goalkeepers must have an upper limb amputation. Matches are seven a side.
There is no doubting its impact even in just over a year. The initial Partick Thistle team saw players travelling huge distances just for training sessions. After Dundee United established their team, their first competitive match in the inaugural Scottish Cup final was a big step forward.
Ashley said: "It introduced an element of competition, which was absolutely fantastic and gave the players something to work towards. No-one trains just to train, after all."
The game's enriching personal effect on the players is the most spectacular outcome of its growth north of the border. The life of Scotland captain Brian Murray (pictured below, second from left) has changed completely.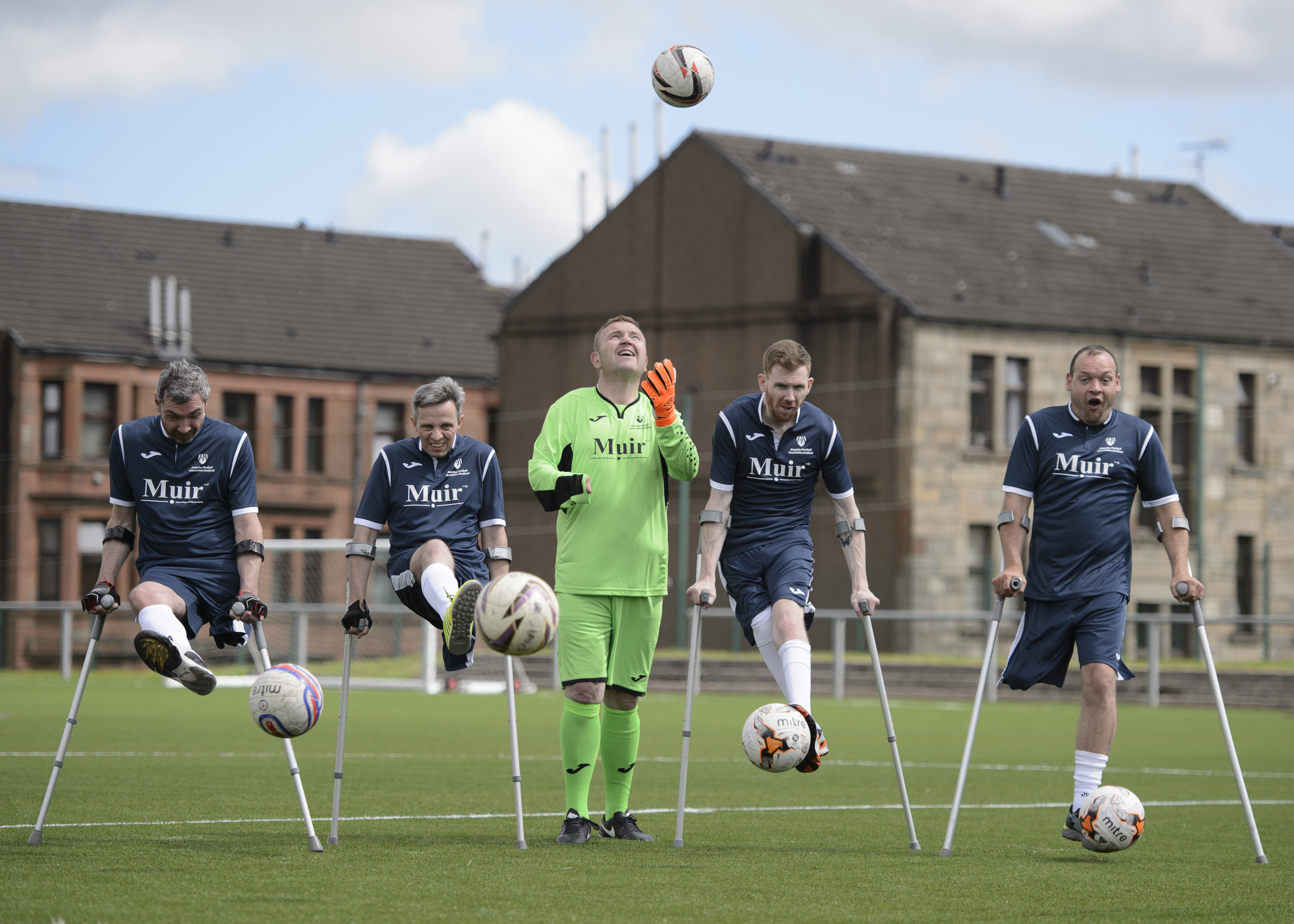 Ashley described meeting a man hugely lacking in confidence and self-esteem when they first met two years ago. He had lost his entire right leg following cancer as a child and never showed his prosthetic leg in public. Even some friends and colleagues were unaware he wore it.
"He was self-conscious, it really affected his life. He avoidd situations such as swimming or going to the beach with his daughters," said Ashley. "Since joining us he has blossomed and become so much more confident. For the first time ever he goes out in public without his prosthetic and feels really proud about it because he's Scotland captain."
She added: "It's not even important if amputees don't like football; a lot of it is about the social aspect. Some of these players never would have believed they could play football, but now they have earned a cap for their country. This is a huge deal for them."
01 June 2018