New guide for coaching pregnant women
UK Coaching has produced a new infographic on coaching women through pregnancy.
The infographic is based on guidelines released by the Chief Medical Officer last October and was produced in partnership with Public Health England, and in consultation with specialist physiotherapists, midwives and the target audience of pregnant women at NCT groups.
"Anecdotal evidence suggested that supporting women to be active throughout pregnancy is an area where there is lower confidence amongst coaches," Craig Blain, UK Coaching's Development Lead for Physical Activity told ConnectSport.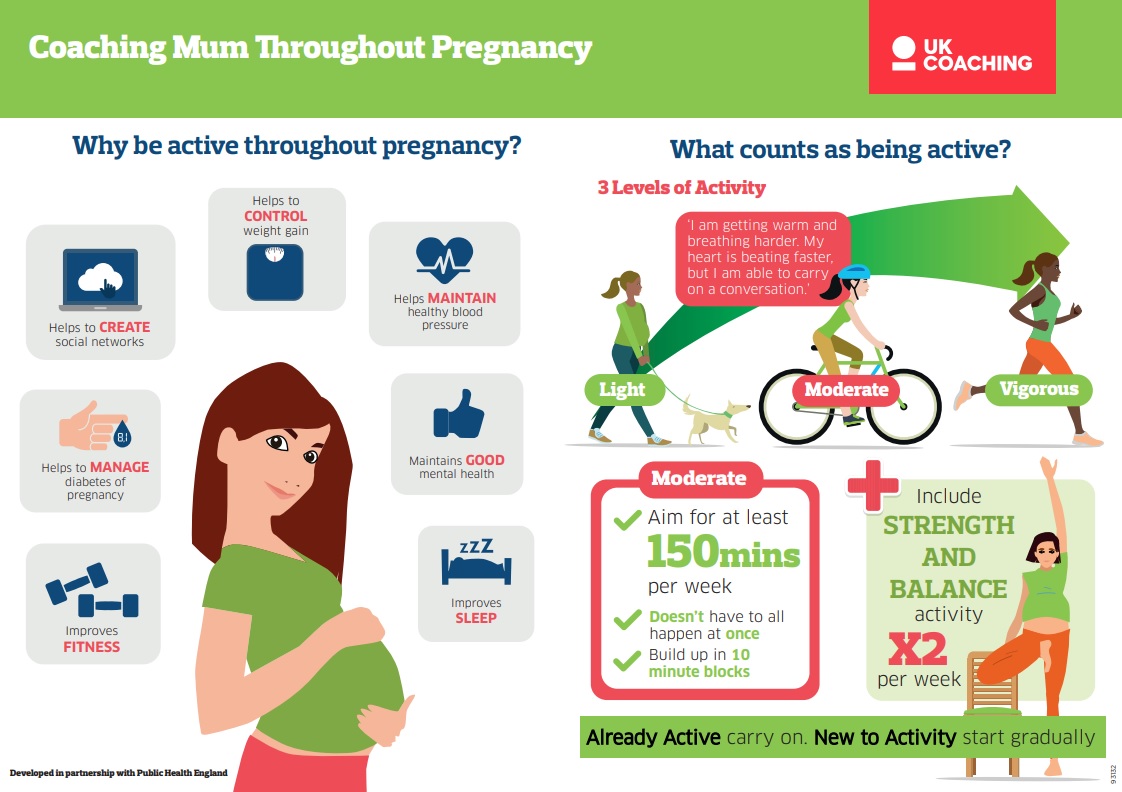 "Supporting women to be physically active during pregnancy is the very start of the journey to creating a family with a positive relationship with moving more and can bring many physical and mental health benefits too. We wanted to present the relevant information to coaches to raise awareness and confidence, allowing them to build it into planning their sessions.
"Inclusive practice is great coaching and the considerations within our infographic not only make the coaching experience better for prgenant women, but for everyone."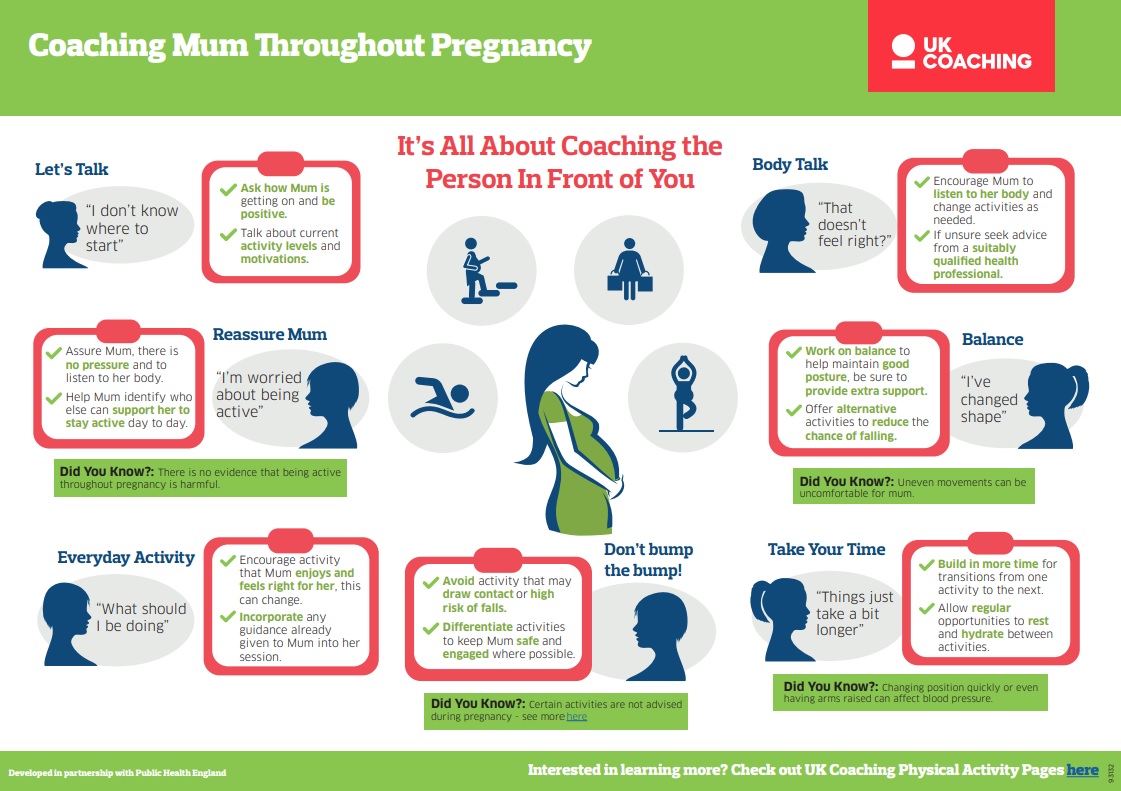 Blain added that the infographic would be equally applicable to pregnant women engaging in sport and physical activity under their own steam, without a coach.
For more information on the UK Coaching guidelines, click here. Following UK Coaching on Twitter @_UKCoaching
16 April 2018