Mental wellbeing: Clubs showcase NHS partnerships
Premier League football clubs have been showcasing their partnerships with the NHS and its local trusts during Mental Health Awareness Week.
Southampton Football Club has partnered with Solent NHS Trust to launch 'Saints By Your Side', while in the week they were crowned champions, Manchester City have created 'Manchester Thrive' with local partners.
Coinciding with Mental Health Awareness Week (May 10th to 16th), Saints By Your Side aims to support the wellbeing of supporters and local people, and help to tackle the stigma around mental health issues.
INFORMATION
One in four people are affected by a mental health problem in any year and suicide is the biggest killer of men aged 20 to 49 across England and Wales, with 75% of all UK suicides male.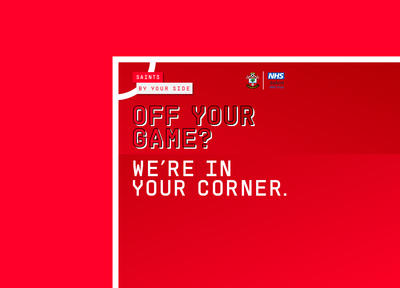 Throughout the week of activity, current and former players were involved in encouraging supporters to look after their mental health and normalise talking about it. Fans of the club also received tips on how to care for both mental and physical wellbeing, and were provided with information on how they can support family and friends, as well as information about specialist services provided by the NHS and apps that are available. All information is accessible on the club's website after Mental Health Awareness Week finished, providing a permanent resource for supporters.
David Thomas, Southampton Football Club's Chief Commercial Officer said: "We are delighted to be launching Saints By Your Side during Mental Health Awareness Week, alongside our partners Solent NHS Trust.
"We are committed to supporting our fans and the local community through the various initiatives as set out in 'The Halo Effect' sustainability strategy, and we really hope that this particular campaign can offer some practical support to those who might be suffering from poor mental health at this very challenging time."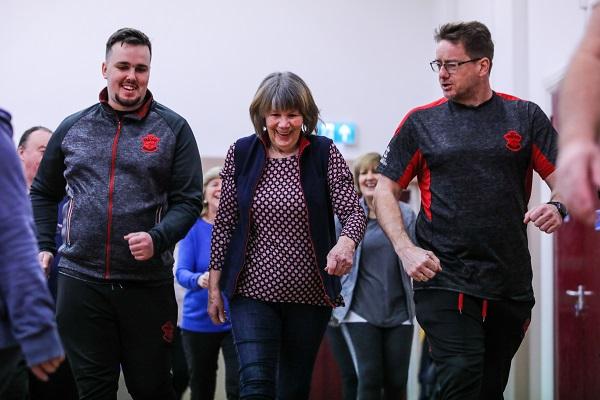 Gordon Muvuti, Director of Partnerships at Solent NHS Trust, added: "We are delighted to be working with Southampton FC on this mental health and wellbeing campaign as part of our strategic partnership.
"The pandemic has affected everyone's mental health in some way and our hope is to provide people with as much information as possible regarding what resources are available for support."
SUPPORT
A new partnership between Manchester City's charitable arm, City in the Community (CITC), and the NHS will deliver enhanced mental wellbeing support for participants aged 14 to 25.
"In Manchester, the long-term impact of the Covid-19 pandemic on children's mental health was highlighted as a major concern amongst carers and parents," said CITC senior operations officer Lisa McKay.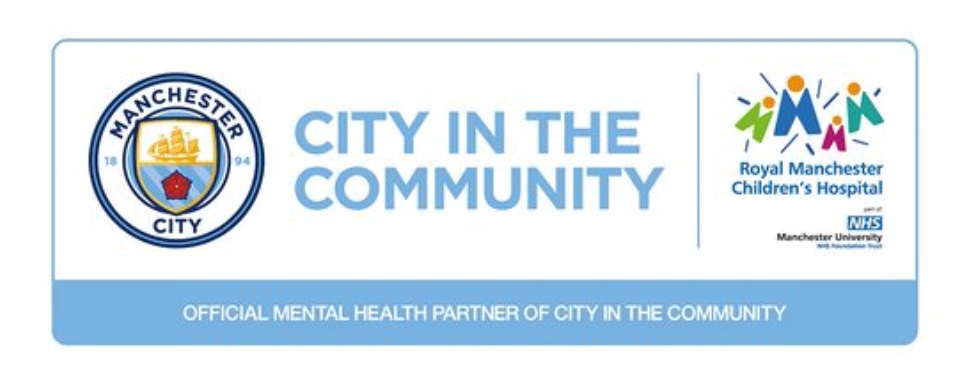 "To help combat this, we launched a new programme earlier this year with a specific focus on harnessing the power of football to provide additional mental wellbeing awareness and support for our existing participants.
"This invaluable relationship with the NHS will enable us to build on our current curriculum and offer young people additional mental health support as soon as they need it."
PREVENTION
In conjunction with the Royal Manchester Children's Hospital (RMCH) and Child and Adolescent Mental Health Service (CAMHS), the Manchester Thrive (MThrive) programme aims to support young people and families to promote good mental health and allow quicker access to specialist support.
Emphasis is placed on early intervention, prevention and the promotion of mental health and wellbeing. CAMHS also hopes to place a full-time practitioner directly within the CITC team supported by the RMCH.
Visit the Saints Foundation page on the ConnectSport directory. To add your organisation for free, contact hello@connectsport.co.uk.
13 May 2021