Man Utd Foundation stage inclusive 'Unified World Cup'
Excitement is building for the finale of Manchester United Foundation's 'Unified Football' project which mixes young disabled and non-disabled players in a tournament at the club's Aon Training Complex at Carrington.
Staff from the Foundation have spent the last 10 weeks training pupils from 12 partner schools across Greater Manchester for the Unified World Cup on June 11.
The project is part of the Foundation's Inclusive Reds disability and inclusion programme, funded by the Premier League and BT Sport. Half of the players who have attended the training sessions are from local partner mainstream secondary schools and the other half are from six schools for pupils with special educational needs. Players with and without disabilities will mix to form 12 teams.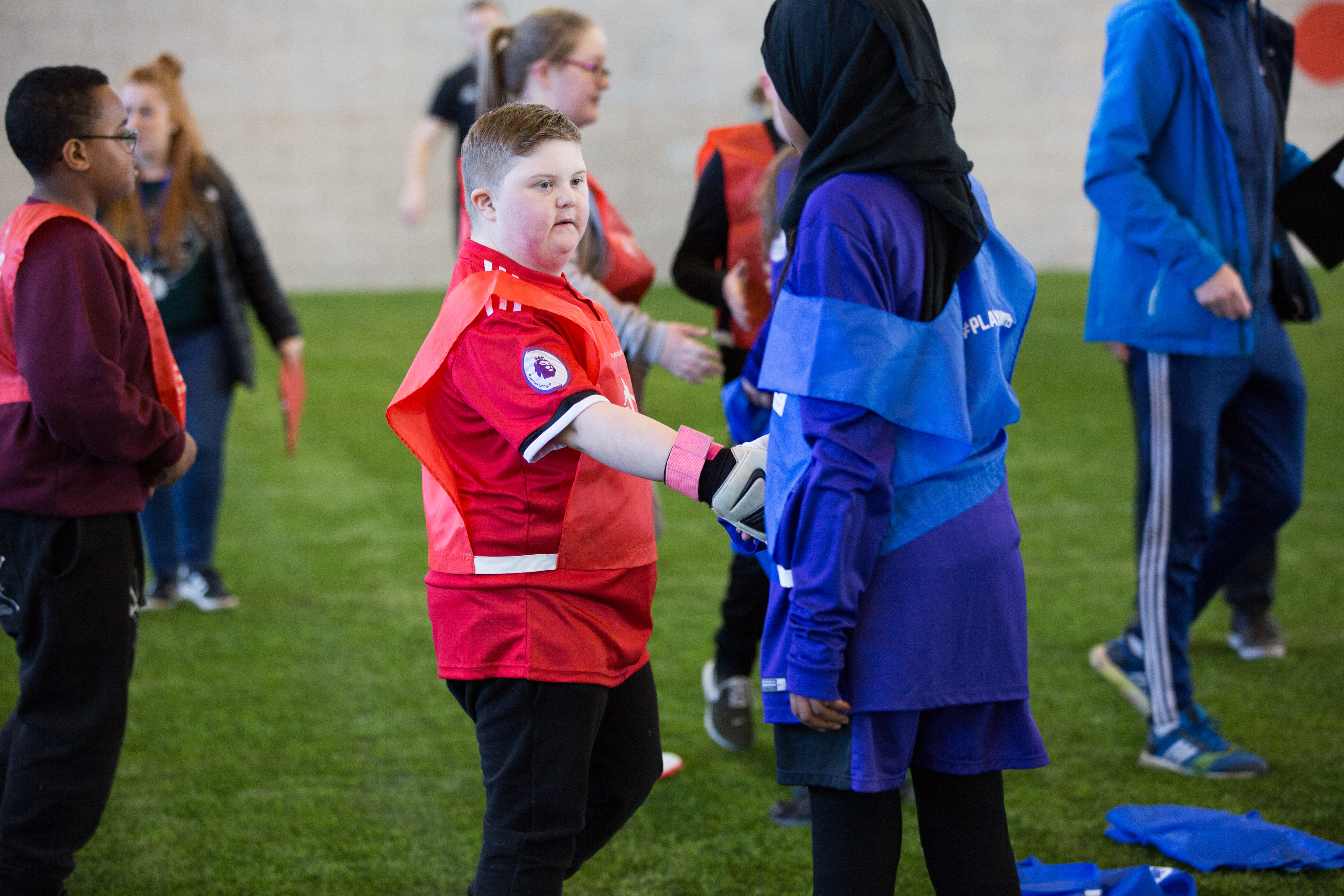 The project is part of Unified Football, a Special Olympics GB campaign delivered in partnership with Youth Sport Trust.
"The programme is about people with learning disabilities being on the same team and on a level playing field as those without disabilities," Alex Wilson, Manchester United Foundation's Sports Disability & Inclusion Officer, told ConnectSport.
"It's about breaking down the barriers between disabled and non-disabled young people, helping them form relationships and friendships, and dispelling any preconceptions about what disabled people can and cannot do."
Unified Football is just one part of the Foundation's work in the area of disability and inclusion. Their Ability Counts programme offers people with disabilities the opportunity to play or coach with Manchester United.
They run a Powerchair football team as well as two pan-disability under-16 teams and three pan-disability adult (over-16) teams, who compete in the Greater Manchester Ability Counts Football League.
Two of the teams were title winners this season, but Alex commented: "To be perfectly honest, our aim is not to make them into England or Great Britain disability footballers. We're more about building on their personality and character as individuals, giving them opportunities and making them more employable in the future."
Seven staff in the department have disabilities, having progressed through the Foundation's programmes to become volunteers or paid coaches. That journey from young player to volunteer or paid staff member is very much part of the Foundation's ethos.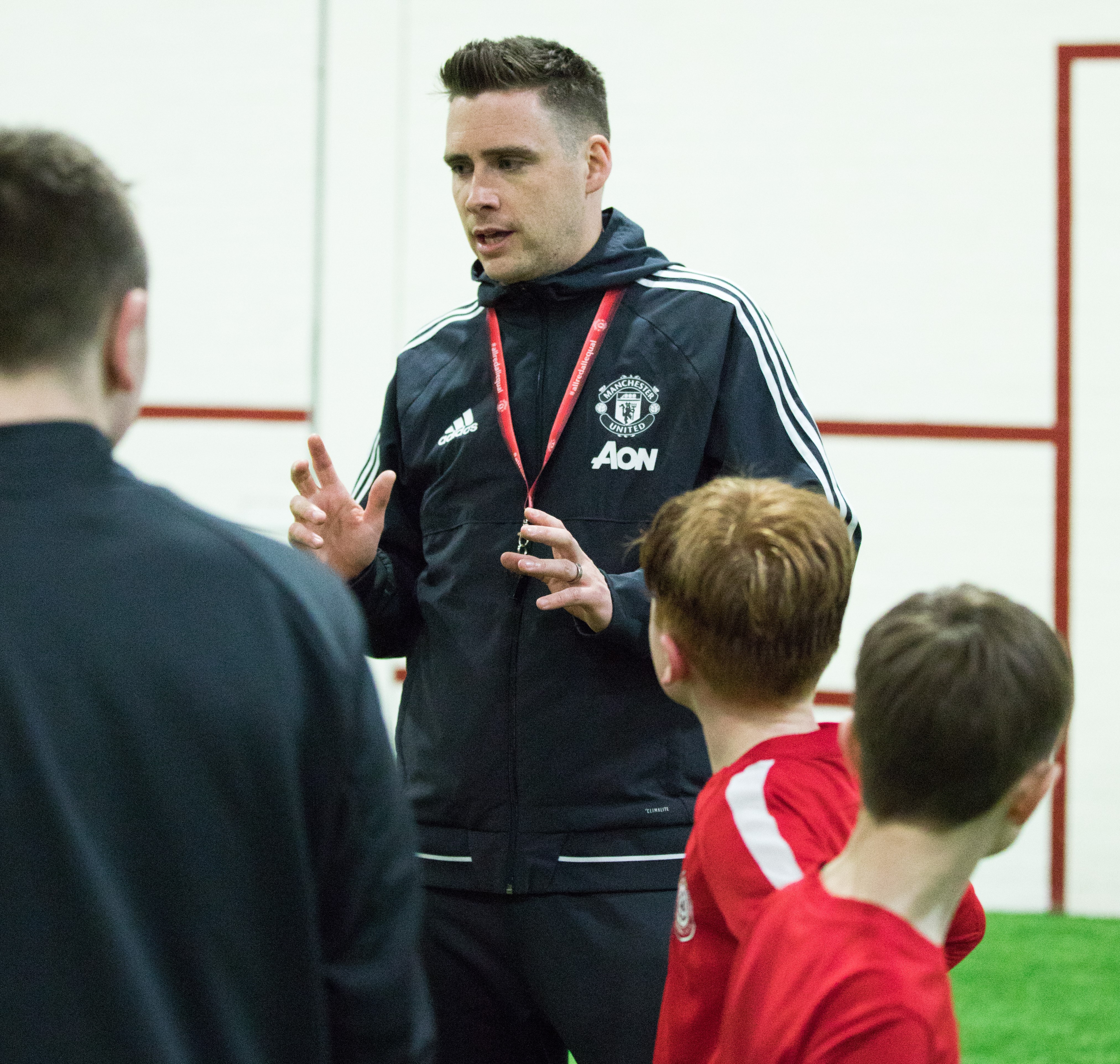 "We expect that cycle to continue; it's so beneficial and inspiring," said Alex (pictured right). "It's a great advantage for us to have someone who can relate to the kids and for the kids to be coached by someone with a disability who has been able to achieve their ambitions."
The Foundation has one staff member working permanently in a local partner school, Kingfisher Special School in Oldham, and is currently seeking to appoint a Special Educational Needs & Disabilities (SEND) Officer to work in another partner school, putting on sport and physical activity sessions and training staff.
"Our department's work is all about providing more opportunities for disabled people to access sport and physical activity, and creating relationships between disabled and non-disabled people," concluded Alex.
"It's also about fostering an inclusive culture across the Foundation, ensuring staff across all departments have up-to-date skills and knowledge so their sessions are the best they can be for all different abilities."
Find out more about the Manchester United Foundation on their ConnectSport directory page. To add your organisation to the directory, contact hello@connectsport.co.uk
05 June 2018