Major football festival unites police and community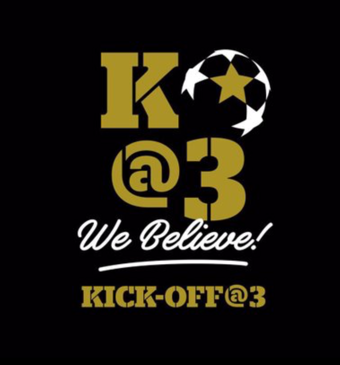 Young people, police forces and community leaders from across the UK came together in south London for a major football festival organised by award-winning youth organisation Kick-Off@3.
The 2018 Daniel De-Gale Cup Final in Bromley featured 17 teams from London, Hertfordshire, Wiltshire, the West Midlands, Durham and Gwent. Also in attendance were Metropolitan Police Commissioner Cressida Dick, Stephen Lawrence's father Neville, representatives of the RAF, Volunteer Police Cadets and many more.
The event united 300 people (including 200 players) from diverse communities, more than doubling in size from its inaugural staging in 2017. It was the culmination of months of work by forces around the country to use football as a tool to build relationships and trust between police and young people in local communities.
Kick-Off@3 was co-founded by PC Michael Wallace and Ashley Levein in 2016. Their model uses SPOC (single points of contact) located in different communities who initiate conversations with local young people and invite them to try to qualify for the eventual final. The idea is that those positive local relationships grow and endure through the prism of football and the shared experience of the event.
Michael told ConnectSport: "A lot of the young people we're attracting are from backgrounds where people don't normally engage with the police. Knife and gun crime are through the roof and there's a lot of scepticism and lack of trust.
"Football is the hook we use to try to break these barriers down. It has taken us two years to build up relationships in some of these communities. It's working, because people are now contacting us from as far away as Belfast wanting to get involved.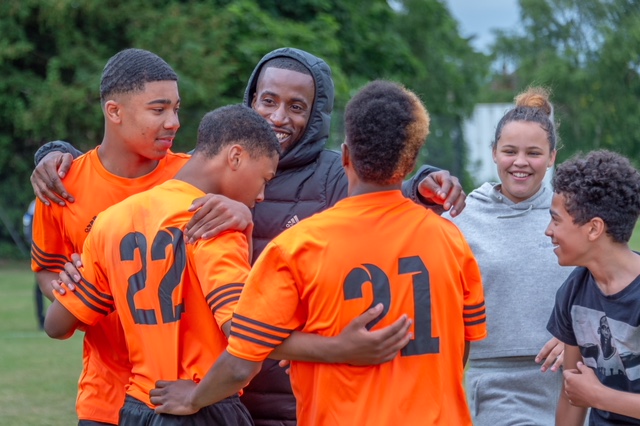 "As well as building those relationships, we simply offer young people a safe environment and opportunities to play football to divert them from all those other temptations."
Young offenders volunteered to help out on the day as part of their reparation hours, the RAF and Police Cadets ran fun recruitment stalls and scouts from professional football clubs were keeping an eye out for upcoming talent (one youngster at a qualifying event in Hertfordshire was spotted by Watford FC). There was music from Tricks Rtb and free food for the players courtesy of Nando's.
All money raised went to partner charities including the Ollie Foundation, a registered charity funding suicide intervention skills training for adults working with young people.
Before the tournament began (as before every event run by Kick-Off@3), the players and spectators formed a giant circle and held a minute's silence for all the young people that have lost their lives as a result of crime. Stephen Lawrence's father stood in the middle.

"For me, that was really powerful," Michael reflected. "It was amazing to know that we were all coming together in solidarity and that the young people there understood the real-life consequences of the knife and gun crime epidemic."
Kick-Off@3's next big project is a basketball event in September with similar aims in Hertfordshire called Tip-Off@3, which will raise funds for the Ollie Foundation and child cancer charity CLIC Sargent.
"You can do this with any sport," Michael stated. "Sport is an ideal diversion for young people at-risk of getting involved in more dangerous activities, but it's also a potent unifying force for communities."
Find out more about Kick-Off@3 on their ConnectSport directory page. To add your organisation to the directory, contact hello@connectsport.co.uk
26 June 2018