LTA partners with Girlguiding
The LTA has launched a new pilot project with Girlguiding that will see teenage girls trained to deliver tennis sessions as part of the governing body's drive to inspire more females to get involved in the sport.
The pilot project, announced ahead of International Women's Day on Sunday 8th March, represents the first time Girlguiding has linked with a sporting governing body in this way.
It will see Judy Murray lead an LTA 'She Rallies' coaching workshop in Bristol on Saturday 2nd May with 'Rangers', girls aged 14 to 18 who are young leaders. It will equip them with the leadership and coaching skills to deliver tennis sessions to girls in the Rainbow and Brownie groups where they volunteer.
The workshop will feature content from She Rallies, an LTA programme launched in 2017 in partnership with Judy Murray, that aims to develop a female workforce to create more opportunities for women and girls in tennis.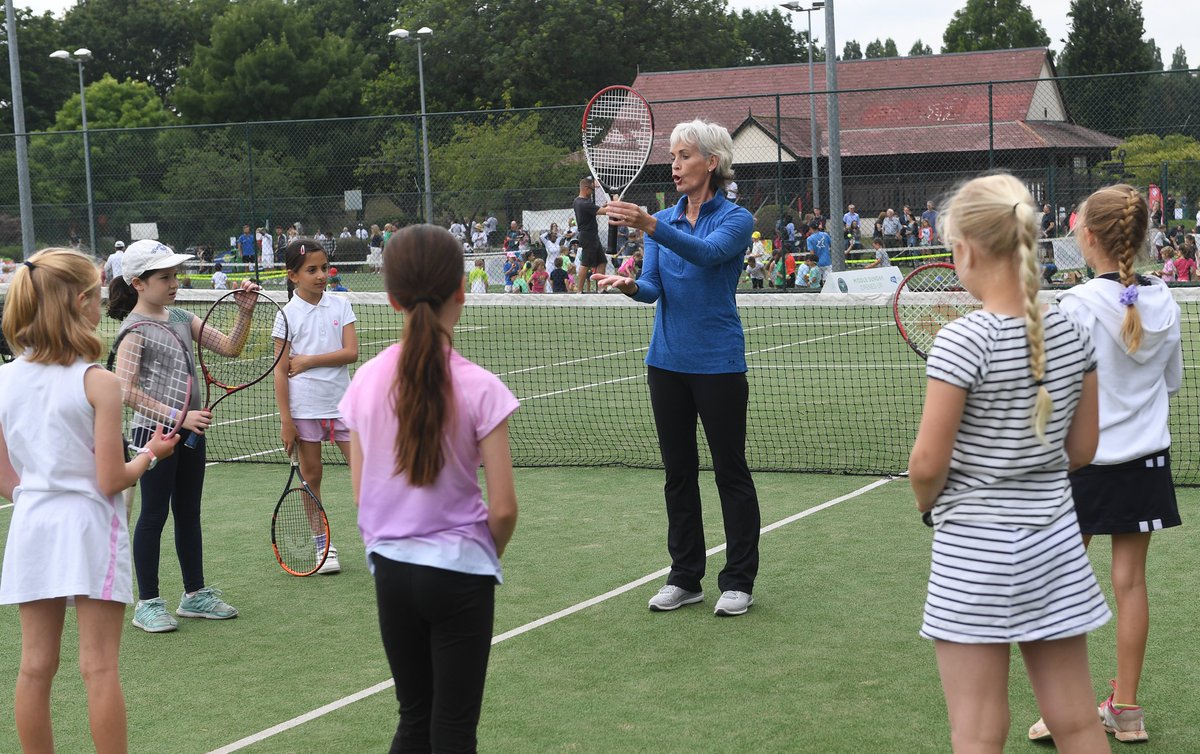 There will also be further Girlguiding and She Rallies activity included at five other leadership training days over the summer in Edinburgh, Ilkley, Birmingham, Hertford and Eastbourne.
Judy Murray said: "I'm really looking forward to meeting some fantastic young women through this project, and equipping them with the skills and content to help us get more women and girls involved in tennis. The LTA She Rallies programme has already had a lot of success in building a bigger and stronger female workforce, but there is more we can do and new initiatives like this are a great addition.
"It is crucial that we continue to show young women and girls that they can be leaders in whatever their chosen profession. Tennis has historically led the way for equality in sport in terms of top level competition, but we want to encourage more young women into positions of leadership in tennis, so I'm excited to be working with the LTA and Girlguiding on this project."
The project is supported by findings from Girlguiding's Girls' Attitudes survey which found almost half (46%) of girls aged 11 to 21 want to see more representation of women in sport. The charity's 'Future Girl' manifesto for girl-led change - developed on consultation with 76,000 girls and young women - found that girls want women in sport to be equally supported and celebrated as men in sport.
Jo-Anne Downing, LTA Product & Programme Manager, said: "We are very excited to announce this pilot project and the opportunities it creates in our work to open up tennis to more people. It's great to be working together with Girlguiding to equip more young women with vital leadership skills through tennis and the LTA She Rallies programme, and ultimately see more young girls benefiting from taking part in the sport.
"Judy continues to be a fantastic ambassador for She Rallies and for women and girls in tennis, and I'm sure she will inspire the Rangers who are lucky enough to take part in these pilot sessions. Girlguiding is a national institution and we hope to continue to work together beyond this pilot to inspire the next generation of female leaders in sport."
Angela Salt, CEO of Girlguiding, added: "LTA and Girlguiding share a common goal: to inspire girls and build their confidence in a space that feels fun and adventurous. Sport is a fantastic way to do this. So we're delighted to join forces to offer girls more opportunities to build their confidence and leadership skills through tennis. Together, we want to build the confidence of girls today, to be the leaders of tomorrow."
09 March 2020