LTA marks International Women's Day
It's International Women's Day on Monday 8th March and the LTA, the governing body for UK tennis, has been celebrating remarkable women in the sport.
One of them is Nalette Tucker, who in 2014 set up the Sunnah Sports Academy Trust, a registered charity offering sport lessons, including tennis coaching, to communities in Bradford.
Four years later, she began delivering tennis sessions in a host of faith-based schools, churches and mosques through the LTA's SERVES programme.
INCLUSIVE
Nalette told lta.org.uk: "I first started delivering tennis after going to an inclusive workshop where I discovered a project called SERVES, which the LTA were hoping to get into the community.
"I've always loved tennis – I was never fantastic at it, I'm a bit too heavy handed, but I loved it – so I jumped on the chance to do the activator training and we went from there.
"We started delivering sessions in schools and in faith settings, like mosques, in Bradford. Everyone got on board and loved it, so it stuck!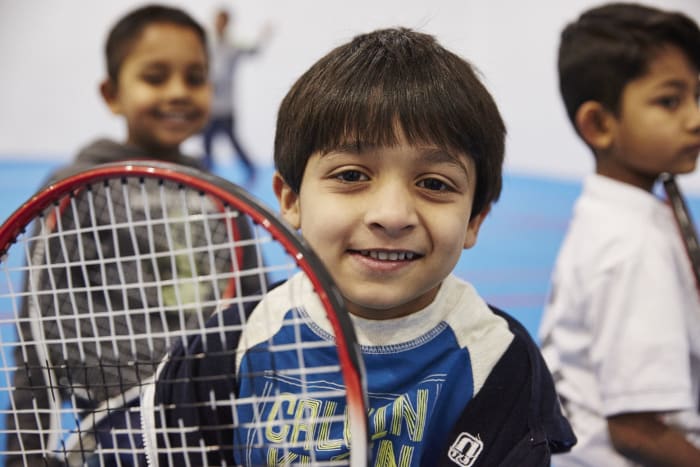 "In Bradford there is a large Muslim community and for the average Muslim child, they will go to school from 8:30am-3:30pm and then go home, get changed and go to the mosque from 5-7pm – so the kids would always say they didn't have time.
"We came up with an initiative where we would go into the mosques and offer to deliver sessions for free, provide all the equipment and train up their staff, just so we could come in for an hour to do some sport.
"It took off and now we're working with 20 organisations in Bradford, giving children access to physical education that they wouldn't normally have outside of school."
ENGAGED
Through her work in the local community, Nalette has seen a growing shift in perceptions around tennis and believes diverse role models are the key to keeping young kids engaged.
"I definitely think perceptions are starting to change – the SERVES programme helps normalise the sport so they don't see it as something that isn't for them," she said. "They believe that if they want to play tennis, they can.
"We try to pull on tennis players that they can relate to so Heather Watson is a perfect example – the kids are like 'wow she has the same hair as me', they love it.
"Having role models that they can relate and look up to is very important – what Heather has done for young women and girls in the UK is amazing."
Read more at lta.org.uk.
04 March 2021