LTA first to sign charter
The Lawn Tennis Association (LTA) has become the first national governing body to sign the new Sporting Equals Charter, which aims to actively promote greater involvement in sport and physical activity among Black, Asian and Minority Ethnic (BAME) communities.
The governing body for tennis formally signed the Charter at the LTA's recent SERVES Tennis Festival in East London. The Festival, one of three being staged around the country during the week, saw more than 150 young people from diverse community groups come together to play tennis at Lee Valley Tennis Centre.
Great Britain Fed Cup Team Captain Anne Keothavong and players Katie Swan and Harriet Dart attended the festival and joined in with the on-court activities.
The LTA's SERVES programme aims to promote ethnic diversity in tennis, taking the sport in over 200 venues across the country as diverse as youth clubs, community centres, church halls, mosques and temples.
More than 10,000 young people have been engaged in the SERVES programme to date, with half of participants being from BAME groups and more than three quarters from the 30% most deprived communities in the country.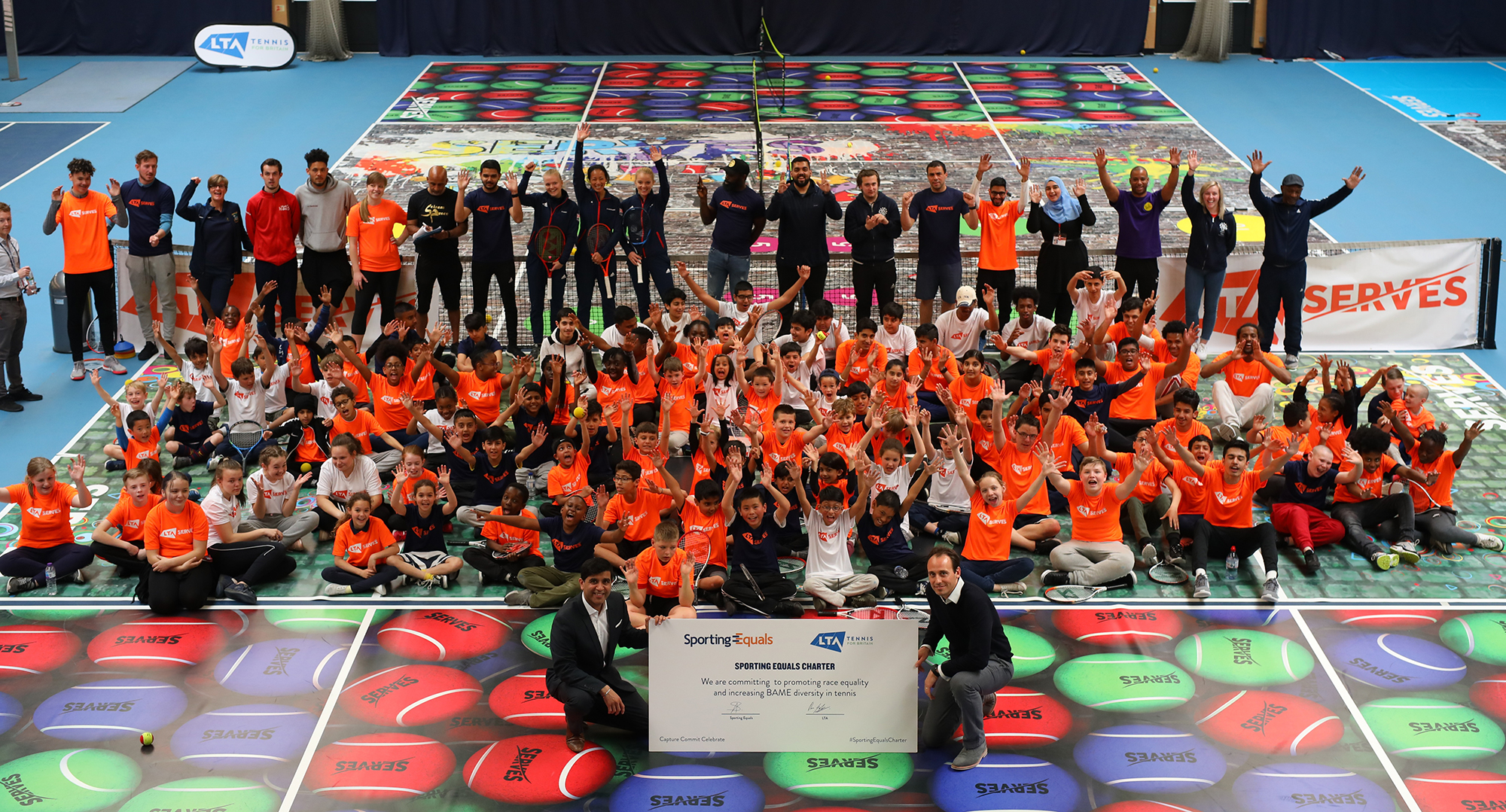 Signing up to the new Charter reaffirms the LTA's commitment to further develop its work in this area as part of its ambition to open up the game to more people.
The Charter, entitled 'Race Equality in Sport and Physical Activity: A Manifesto for Change', was launched recently as a call for sports bodies to ensure that they are making a conscious effort to tackle the barriers that BAME people and communities face, as well as actively working towards a more representative and inclusive sector.
Oliver Scadgell, Participation Director for the LTA, said: "We are really proud to be the first organisation to sign this important Charter. The LTA's new vision is to open up tennis to as many people and communities as possible, and we want tennis to lead the way in promoting ethnic diversity in sport.
"Our SERVES programme has already seen us make significant progress in breaking down barriers and engaging the BAME community in tennis. This week's SERVES Festivals have been a great example of that. However, we know we have more work to do, and signing up to the Sporting Equals Charter is a real demonstration of our aspiration to truly make tennis a sport for all."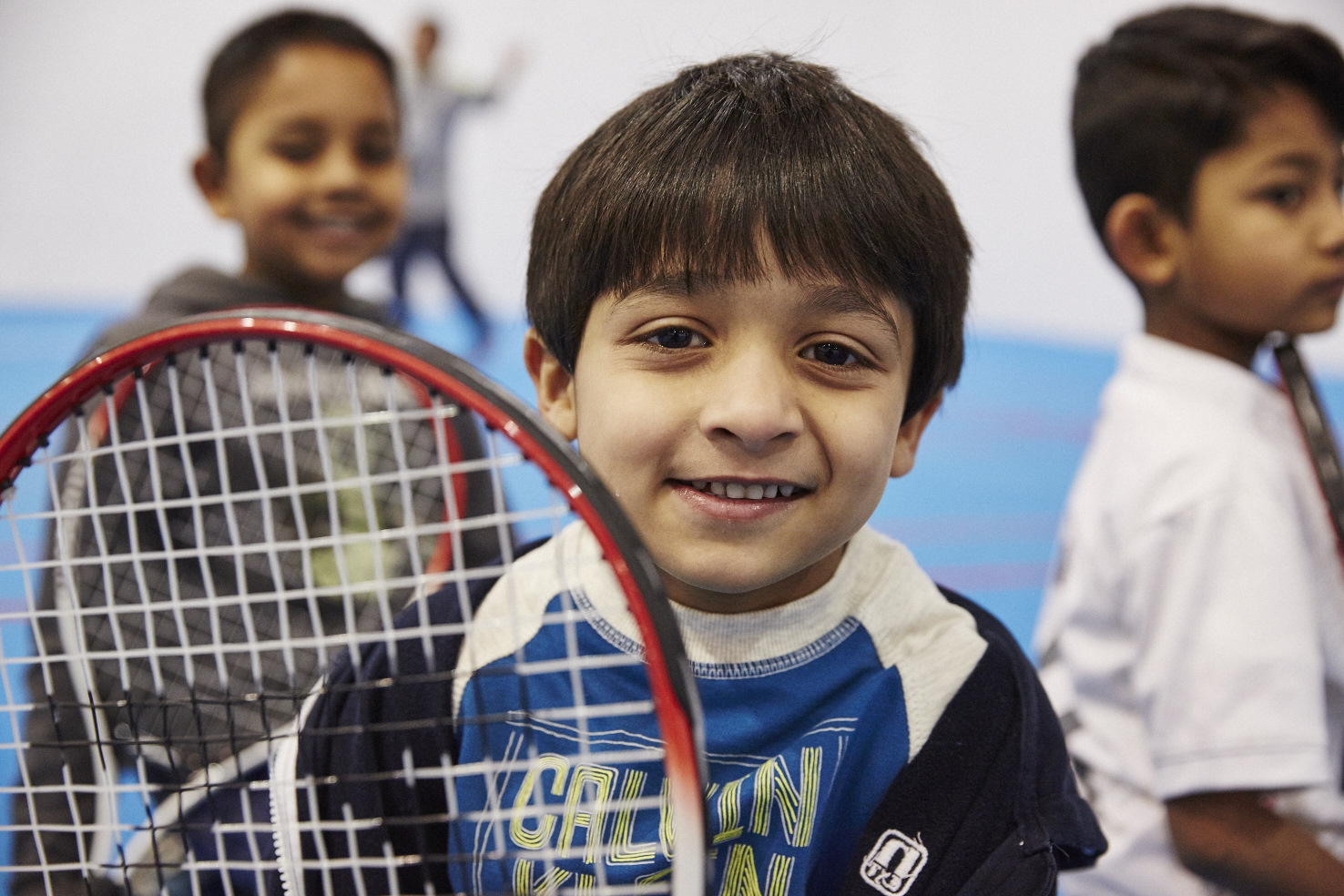 Arun Kang, CEO of Sporting Equals, said: "For sport to become inclusive and offer opportunities to all communities at every level from grassroots to elite, then more positive action needs to be taken.
"I am delighted that the LTA are the first national governing body to sign our Charter, which will aid them in further engaging untapped Black, Asian and Minority Ethnic communities and offer tennis within welcoming environments.
"The Charter will help with monitoring the growth among these communities in accessing tennis at their chosen level, address challenges and create positive interventions to increase participation.
"We look forward in working with such a committed and forward thinking NGB as the LTA. We hope to see other NGBs and sports organisations follow the lead of the LTA and also sign up to the Charter."
23 April 2019