Local Trust essays explore impact of sport in communities
Local Trust has released a series of essays exploring the role of sport in uniting and changing communities for the better.
'A level playing field: how sport can unite and transform communities' comprises five stories written by journalist Ryan Herman, each focusing on an area which has received 'Big Local' funding provided by the National Lottery Community Fund and delivered by Local Trust.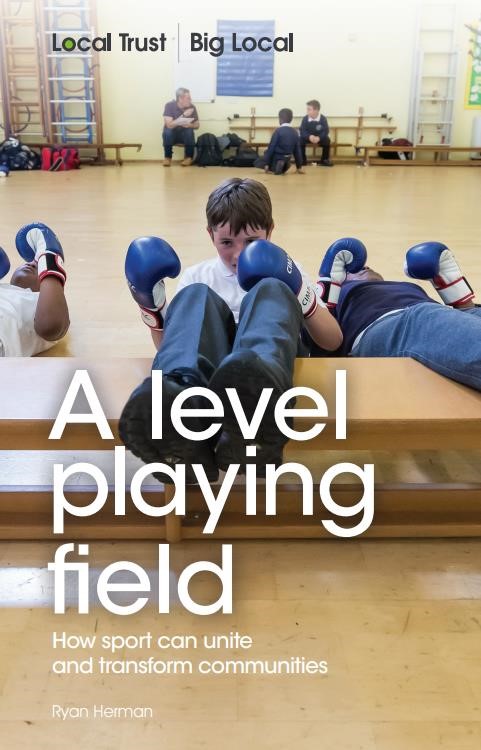 From Barrow Island in Cumbria to Yorkshire's Dewsbury Moor and East Cleveland Villages, to the East Sussex village of Sidley and to Chatham in Kent, Ryan explores how the five areas are tackling underlying challenges facing their communities by using sport-related projects.
He asks whether the greatest enduring benefit of sport is in fact the 'soft legacy' of local communities and lives that have been changed – although against a tide of stakeholder resistance, local divisions and despondency, is it possible for sport to fulfil its potential as a tool for building sustainable communities?
Matt Leach, Chief Executive of Local Trust, said: "Big Local is one of the most radical and exciting grant programmes ever launched by a major lottery funder.
"In 2011, the National Lottery Community Fund identified 150 areas that had historically missed out on lottery and other funding. Each of those areas received £1million of funding, to spend on whatever they chose.
"To document the stories and achievements of Big Local areas we commission independent thinkers to write essays on different topics within the context of Big Local. The latest, written by journalist Ryan Herman explores the short and long-term impact of sport in communities, from curbing child malnourishment and crime rates, to nurturing young female leaders, to addressing community cohesion. It demonstrates how residents of Big Local areas have collectively developed the skills, networks and confidence to continue to lead their areas into the future, through sports initiatives."
26 November 2019