Law: Inner-city facilities can build 'better citizens'
Football legend Denis Law has urged the young people of Aberdeen to capitalise on new facilities which are being opened in his native city.
Whilst appearing at a fundraising dinner for the Denis Law Legacy Trust last week, the former Manchester United and Scotland star spoke about the new 'Cruyff Court' which is to be built in the Torry area near the centre of the city.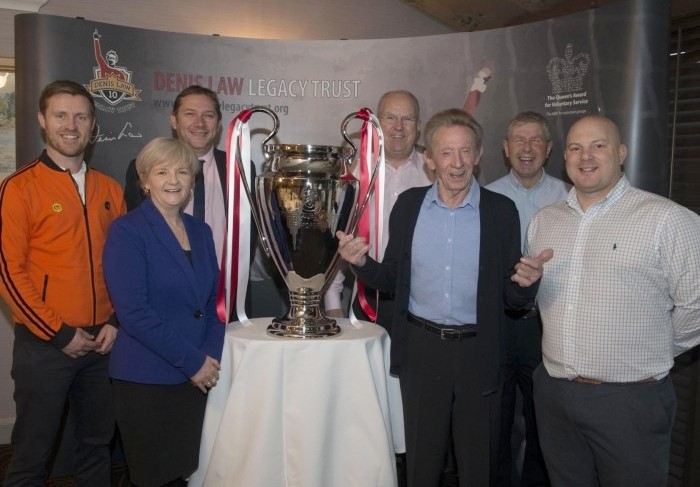 It will be the second such facility provided by the Cruyff Foundation, which was set up by another footballing legend – Dutch star Johan Cruyff – to support and develop sports activities for children in need all over the world.
Over £35,000 was raised at the Legacy Trust's annual fundraiser which will support flagship projects such as Streetsport in the city.
Law said: "I am extremely proud to be associated with the work done by the Denis Law Legacy Trust and Streetsport in areas of Aberdeen where young people need to be encouraged to be the best they can.
"I grew up kicking a ball on the streets of the city and without the wonderful facilities now on offer through the Cruyff Foundation.
"My message to youngsters in Torry is: the new Cruyff Court will offer you a great opportunity to become a better citizen. Grab that opportunity and make yourself fitter and healthier and ready to tackle the world."
Graham Thom, chairman of the Trust, added: "This is another significant step for the Denis Law Legacy Trust-backed Streetsport initiative and we continue our efforts to take sport into the heart of communities and engage with young people in a way that will help them on a number of fronts.
"The new facility will, we believe, prove meaningful for that part of Aberdeen and we hope the people there will recognise its importance for the wellbeing of a wide range of residents."
There are more than 240 Cruyff Courts in more than 20 countries worldwide, offering young people a modern and safe space to play. The courts are designed to encourage participation in a range of sports and also a place where they learn about respect, responsibility and integration.
To find out more about the Denis Law Legacy Trust, visit its ConnectSport directory page. To add your organisation to the directory, contact hello@connectsport.co.uk.
07 December 2018