Kirsty calls for more 'Unsung Heroes'
The winner of last year's BBC Unsung Hero award has spoken about the huge impact it has had on her life, and encouraged people to nominate someone for the 2019 award.
Kirsty Ewen, a swimming coach from Inverness who overcame mental health issues to help others in a similar situation, received the award during the 2018 BBC Sports Personality of the Year awards from former Olympic champion Jess Ennis-Hill.
This year the awards ceremony will take place in December, and Kirsty appeared on BBC Breakfast this week alongside another Olympic great, Dame Katherine Grainger, to call for more inspirational community volunteers and coaches to be nominated for the Unsung Hero category. The overall winner will be selected from 15 regional winners, with the deadline for entries at midnight on October 20.
"It's an amazing award and I still don't believe that I won," said Kirsty. "I do a lot of volunteer swim coaching and try to raise awareness of mental health in sport. I try to use my story and my journey to hopefully inspire other people to keep going and not give up.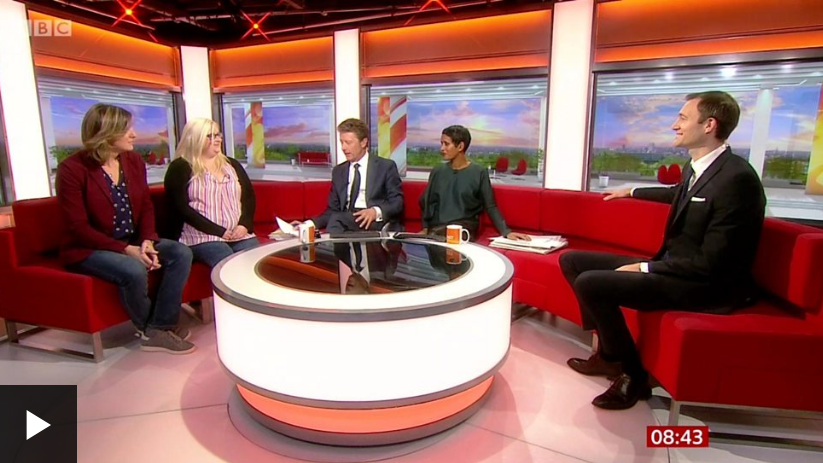 "I quit swimming due to struggles with my mental health and self-harming, and when I quit I didn't think I would be able to be involved in the sport ever again. Then by being introduced to Sports Leaders by my Active Schools co-ordinator, I started to realise that maybe there was something else that I could do – and now basically swimming is my entire life again!
"Life is busier. I have had the opportunity to speak to lots more different people and share my story, and just try to create more of a conversation around mental health and how sport and volunteering can help that. I've been to conferences and awards nights, and been asked to present awards – which is such a weird feeling! I've had lots of schools asking me in to speak to young people, which is great.
"I just feel really grateful for the opportunity."
COMMUNITY
The 2019 award is being officially supported by 'Made By Sport', the national campaign which is partnering with the Sport for Development Coalition. Over the next four years Made By Sport will champion the power of sport to change lives and aims to raise vital funds for organisations that are using sport to support young people from disadvantaged backgrounds.
Dame Katherine, who is Chair of UK Sport, believes the Unsung Hero award is "so special".
She said: "People get involved in sport for loads of different reasons, and there's so many different opportunities within it. Whether it's fun, or you're competitive and passionate, or because you want to get in that community or environment.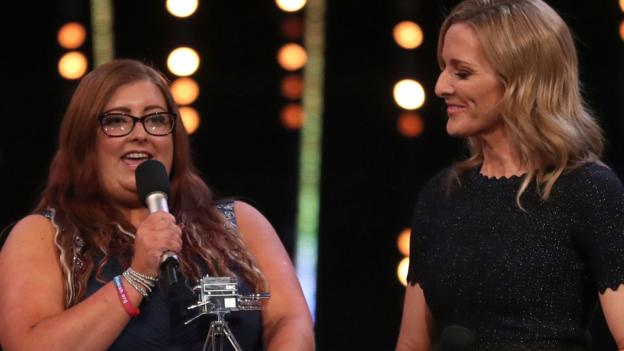 "And you need fabulous people like Kirsty, whether they are giving up their time or their energy and effort, because they care about it.
"Nominations are still open, and people can still put forward people who work and live in their local community and are doing incredible things throug sport, all over the country."
Kirsty is still surprised by the impact her story has on people.
She said: "I always doubt, after coming away from a speech, if I have made an impact – and then I get messages through from people saying they seen a difference in someone, or they know now how to work with someone better because they heard about my journey."
To nominate your Unsung Hero, all you need to do is fill in the simple entry form before the deadline of October 20. Entries can be written (no more than 800 words) or video (no longer than two minutes - a minute is fine).
Related news: BBC Unsung Hero – how your nominations support the sector.
Pic credit: BBC Sport.
11 October 2019