Inactivity campaign highlights importance of non-sport partners
A new campaign from the County Sports Partnership (CSP) for Shropshire has highlighted the importance of working with organisations outside of sport when tackling physical inactivity.
Energize Shropshire, Telford & Wrekin is one of 43 CSPs working across England to provide opportunities for local people to get into sport and physical activity.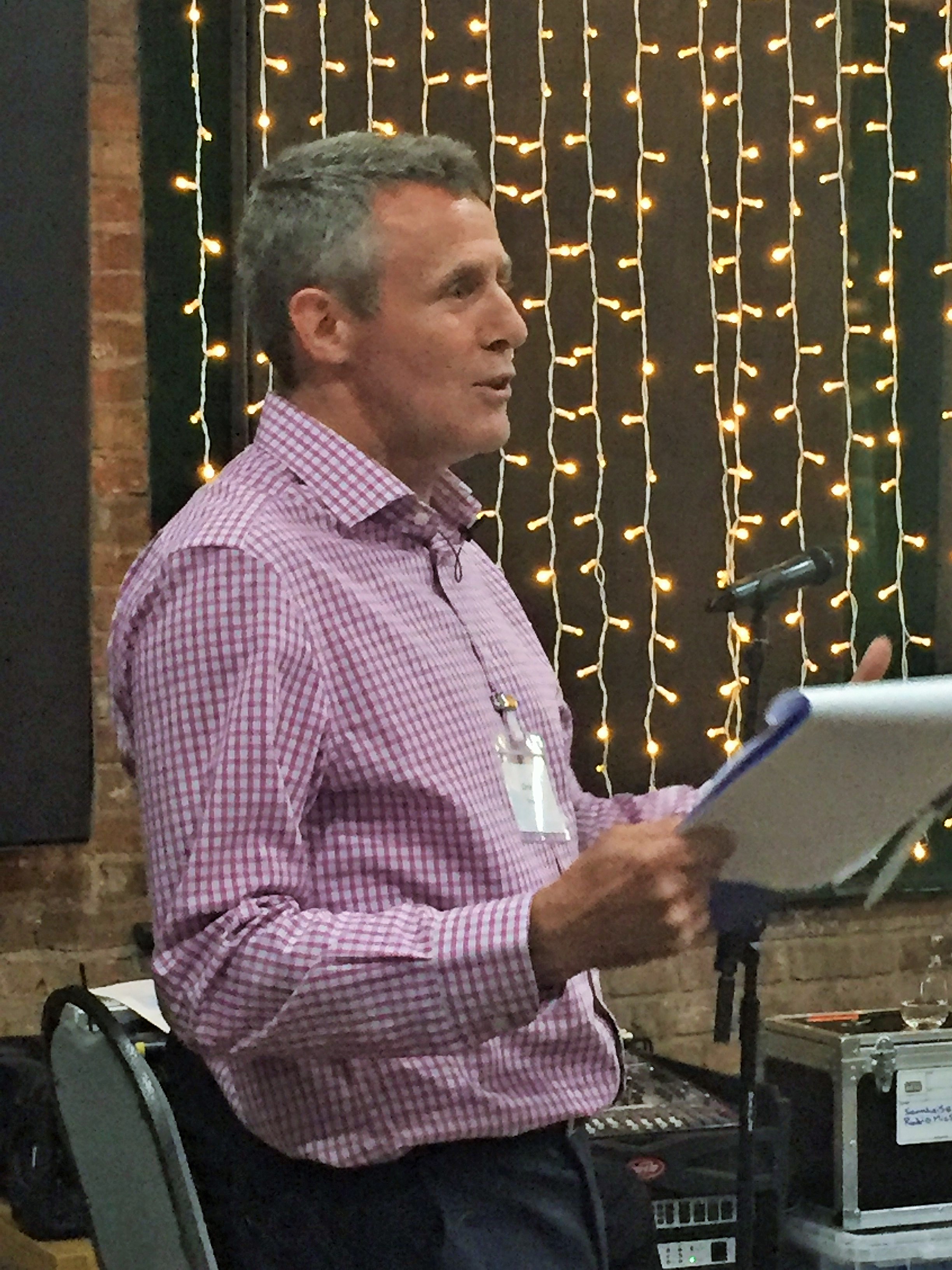 Its new 'Actively Improving Lives' strategy was launched at an event in the Ironbridge Gorge, birthplace of the industrial revolution, and was accompanied by a call to action for local organisations, businesses and individuals to tackle the issue.
According to Chris Child, Chief Executive of Energize (pictured right), the event and subsequent response was a "huge success".
Among the organisations which have made pledges are the local branches of Age UK, Shrewsbury Business Improvement District, both of the county's local authorities, and the Shropshire Football Association.
Offers of support range from engaging with armed forces veterans, youth workers and young health champions, to support from disability development officers, promotion of walking netball sessions, and targeted help for Shropshire's elderly population.
Chris said: "We received many exciting pledges of support, which our team are now busily following up. We're very grateful for people's enthusiastic response.
"Our new strategy is seeking to put more emphasis on those who are currently classed as 'inactive', which is between a quarter and a third of the adult population, and over 80% of young people aged between five and 15.
"But we are very aware that this is not an issue we can tackle on our own, which is why we are keen to reach out to as many local groups and organisations as possible to work in partnership."
The region has a higher than average older population; 42% of people aged over 55 are deemed inactive, compared with 29% of the overall adult figure. The county also has 16 areas that fall within the 10% most deprived nationally – 15 of which are in Telford & Wrekin.
The launch event was co-hosted by John Buckley, professor of applied science at University Centre Shrewsbury, who revealed that an estimated 81,000 people in the Shropshire Council area, and a further 62,000 people in Telford & Wrekin, are officially classed as 'inactive'.
Find out more about Energize STW on their ConnectSport directory page. To add your organisation to the directory, contact hello@connectsport.co.uk
04 July 2018