Girls' Football Week returns with Disney twist
Girls' Football Week returned this week (23-29 April) with a Disney-themed twist, as the Football Association initiative aimed to get as many girls playing the game as possible.
The week has taken inspiration from Disney characters in the shape of Rapunzel from Tangled, Moana from Moana, and Judy Hopps from Zootropolis, with Disney-inspired drills that introduce the beautiful game, as well as help build key social skills and offer fun team-building exercises for girls aged 5-11 years.
Just one example of the activity taking place nationwide was in Suffolk. Rebecca Bolton, the county's Girls' and Women's Football Development Officer, told ConnectSport: "We've launched our 22 Wildcats Centres all over Suffolk to coincide with Girls' Football Week, as well as offering taster sessions at various locations.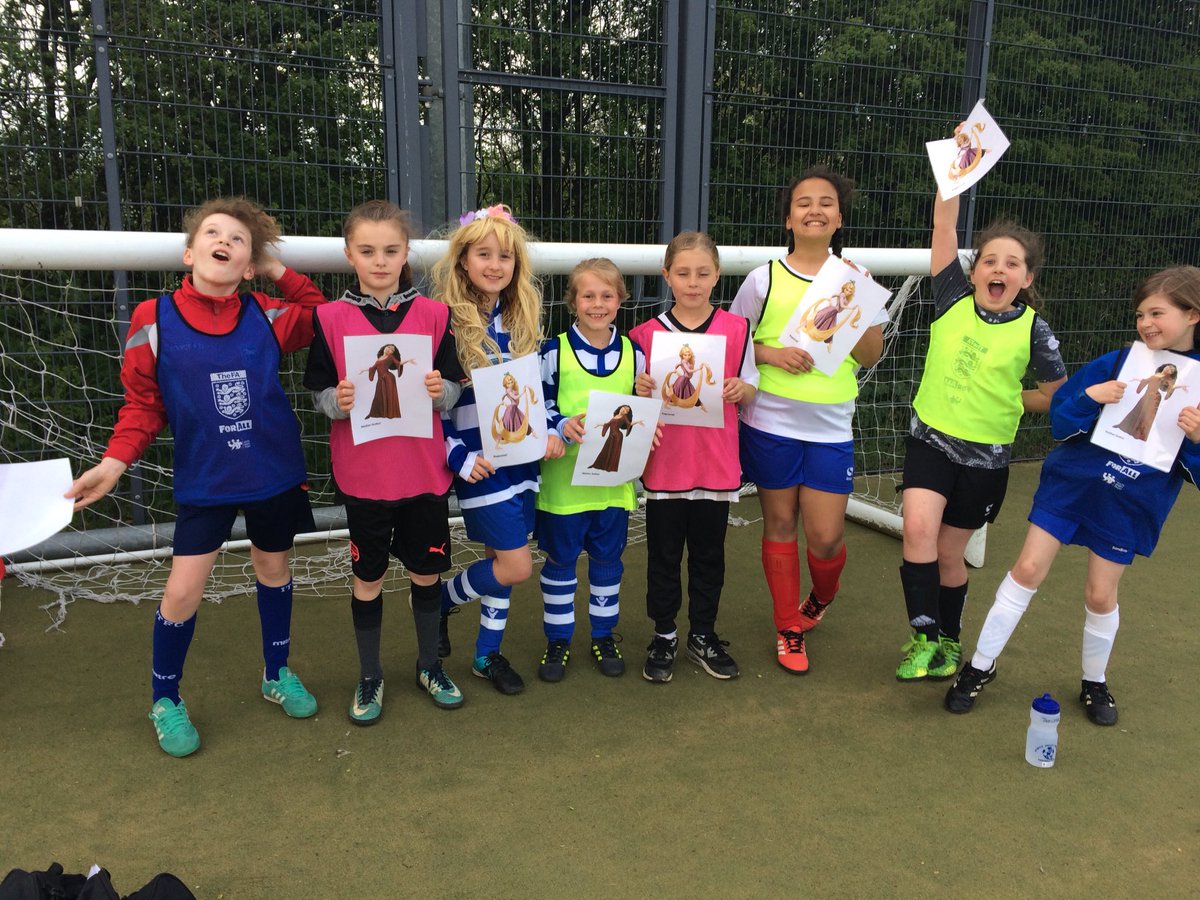 "It was great to launch them this week and having all the Disney branding is a great way to appeal to girls. Girls' Football Week doesn't necessarily change the nature of what we deliver but it raises the profile and gets everyone on board and publicising the great work that goes on."
In Lancashire, AFC Bolton ran free sessions every day from Monday to Friday to give girls in the town the chance to play while West Ham Ladies also got behind the scheme, with the launch of a new SSE Wildcats Club in Beckton on Wednesday.
Everyone who signed up got access to three Disney-inspired activity plans as well as a certificate for attending and a 20 per cent discount voucher to use in Disney stores.
Around 2,000 people took part across 80 different sessions in the campaign's first year in 2014, which rose to 60,000 girls in 1,400 sessions last year.
Birmingham City Ladies and England striker Ellen White said: "I love any excuse to play the game so things like Girls' Football Week are great. We always want to get more players into the game so I'd encourage anyone to get involved. The most important thing is that players enjoy themselves. Football is a fantastic sport but it's obviously more fun when you enjoy it."
FA Participation and Development Officer, Kelly Simmons, added: "Girls' Football Week is focused on inspiring a new generation of girls to get active and fall in love with football.
"Football can offer these girls so much; from sheer enjoyment, to encouraging a healthy lifestyle and making friends."
For more information, to register and find a session near you, visit FAGirlsFootballWeek.com
23 April 2018