Free health checks pass double-century milestone
Boundaries for Life delivered its 200th free health check of the summer at last week's thrilling 1st Test between England and India at Edgbaston.
The programme sets up drop-in stations at major international and domestic cricket matches and targets fans from hard-to-access communities who are less likely to access free NHS health check-ups - particularly middle-aged men and those from BAME backgrounds.
Public health professionals give up their time to give fans over the age of 35 free health 'MOT' check-ups including blood pressure, cholesterol levels and body mass index. Their test results are interpreted and lifestyle advice is offered to participants if required.
Fans will also be offered a dental screening and for the first time this season, a 'heart age' test, providing fans with information on their heart age in comparison to their actual age.
These tests can help save lives through early detection of major killers such as obesity, cardiovascular disease, diabetes and oral cancer.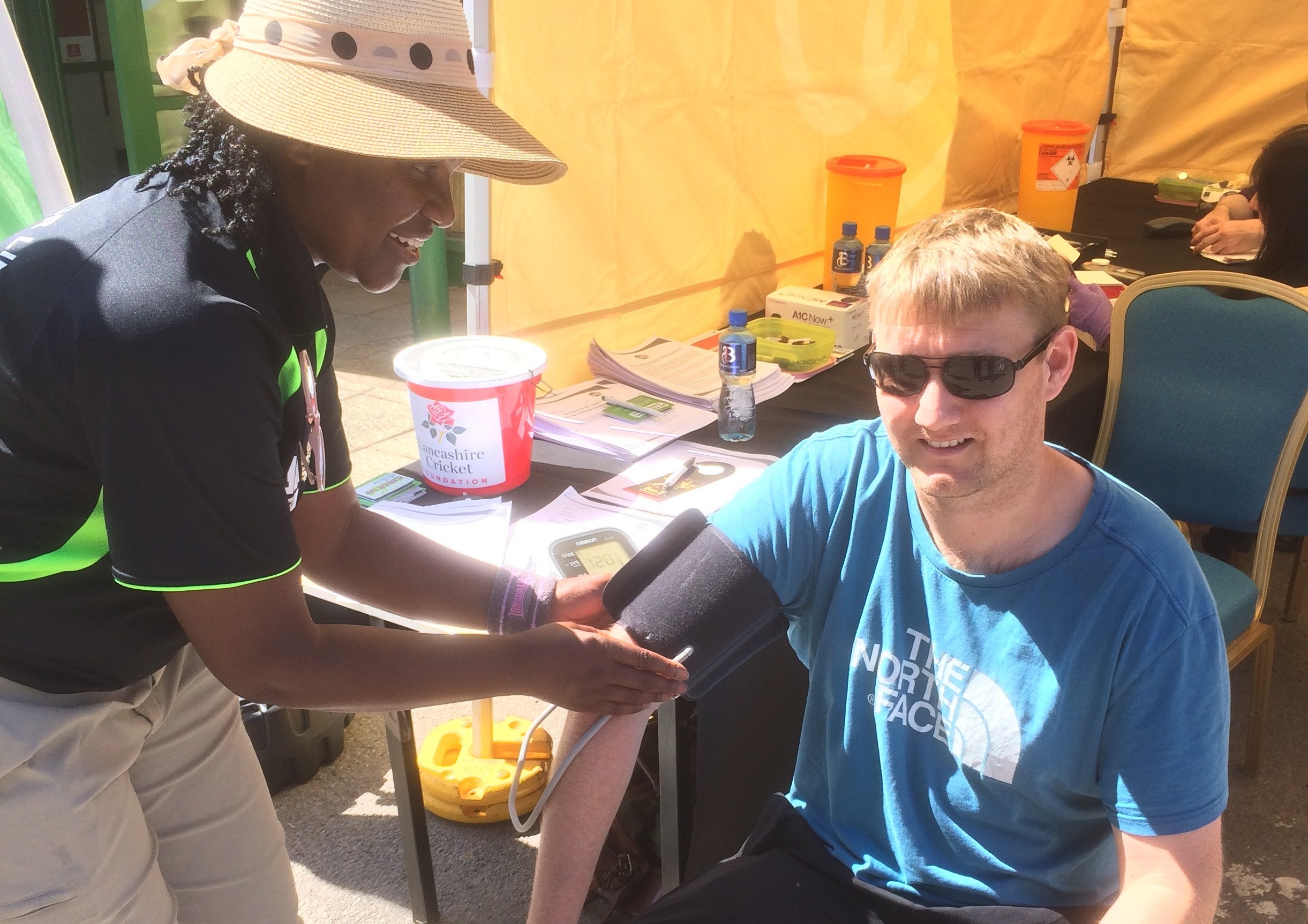 The initiative was founded by its lead clinician Dr Chet Trivedy and is funded by Simply Health. It has already visited seven different venues this summer, with the 4th Test at the Ageas Bowl in Southampton and Sussex's County Championship match with Leicestershire at Hove next on the list, by which time nearly 300 free checks will have been delivered.
Since Boundaries for Life began in 2010, it has delivered approximately 3,700 health checks, potentially saving hundreds of lives through early detection of symptoms.
Healthy Stadia is one of the partners in the Boundaries for Life consortium. The organisation's Executive Director, Matthew Philpott, told ConnectSport: "Cricket is the perfect vehicle for this programme owing to the length of the game, particularly Test matches, and also the demographic who attend – middle-aged men who generally don't visit their doctors or take up NHS health checks.
"Cricket offers really relaxed surroundings where spectators dip in and out of the action and have lunch and tea breaks to engage in our drop-in service, whereas normally they wouldn't make time for a health screening at their GP.
"This summer, as England play India, we're able to reach higher proportions of men from BAME groups, for whom heart disease and Type 2 diabetes are much higher in risk."
Find out more about Healthy Stadia on their Connect Sport directory page. To add your organisation to our directory contact hello@connectsport.co.uk.
Main pic: BBC Test Match Special commentator Jonathan Agnew undertakes a Boundaries for Life health check.
07 August 2018