#FootballPeople weeks kick off
The #FootballPeople weeks of action kicked off this week.
The weeks of action, from October 8 to 22, unite supporters, clubs, players, minority groups and communities affected by discrimination in a united stand for equality and inclusion.
The period will mobilise over 150,000 people in a message of diversity and inclusion. More than 2,000 events in over 50 countries will take place in what is the largest social change campaign in football.
The organisers of the #FootballPeople weeks, the Fare network, say the activity represents an opportunity to stand together against racism, sexism, homophobia, and for inclusion, diversity and change.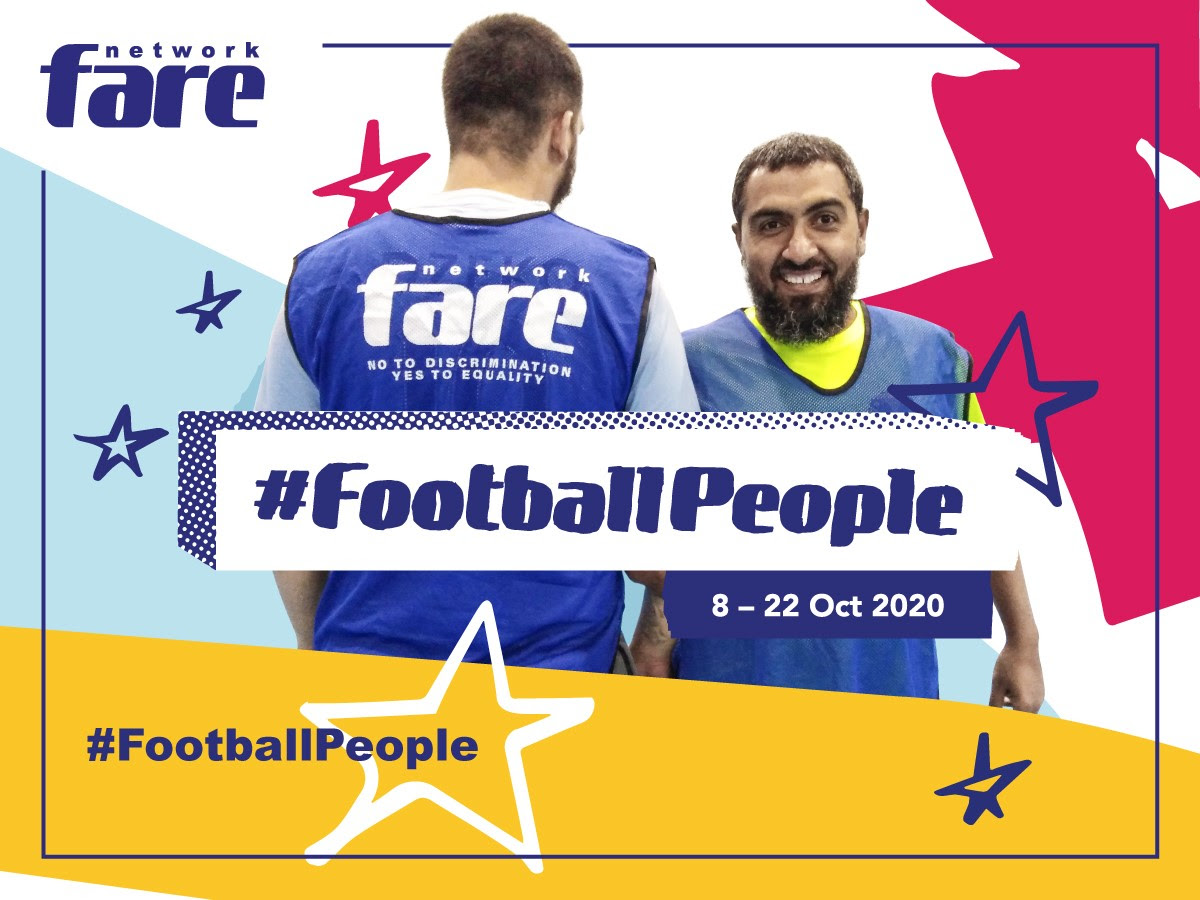 In recent years activities have taken place across the globe in almost every European country and in Argentina, Brazil, Cameroon, Mexico, Vietnam, Thailand, USA and South Africa; supported by high-profile names from football including Yaya Touré, Iker Casillas, Didier Drogba, Thomas Hitzlsperger, Casey Stoney, Anita Asante, Marco Verratti, Giorgio Chiellini and Edinson Cavani.
Grants of up to €500 have been made available to organisations big and small to hold activities during the period.
Visit the Fare network website to find out more information.
08 October 2020