Football clubs open 'Extra Time Hubs'
The EFL Trust has launched 'Extra Time Hubs at 12 football clubs aimed at engaging retired and semi-retired people and combattting loneliness and inactivity.
Studies show that 42% of those over the age of 55 are inactive. EFL Trust's own research revealed many people would like the opportunity to meet peers to feel less isolated, live well and do things they enjoy.
Launched to coincide with Loneliness Awareness Week, the Hubs will bring older people together and provide a range of activities that could benefit their physical and mental health. Activities vary from quizzes to arts and crafts and even bungee jumping.
Funded with the support of Sport England's Active Ageing fund from the National Lottery, the 12 clubs involved in the scheme are: Bolton, Burton, Charlton, Coventry, Crawley, Derby, Lincoln, Northampton, Plymouth, Shrewsbury, Sunderland and Wigan.
Mike Evans, Director of Operations at the EFL Trust, said: "We have a big ambition – an ambition to help older people to create a national movement of Extra Time Hubs that will make a positive difference to how thousands can enjoy their later years. Extra Time Hubs will enable people to decide which activities they want to do and not be prescribed for them.as well as giving people the opportunity to meet like-minded people and feel less isolated."
Sport England's Executive Director for Tackling Inactivity, Mike Diaper commented: "Maintaining an active lifestyle as you grow older delivers massive health and social benefits. However, we know that you are more likely to be less active as an older person.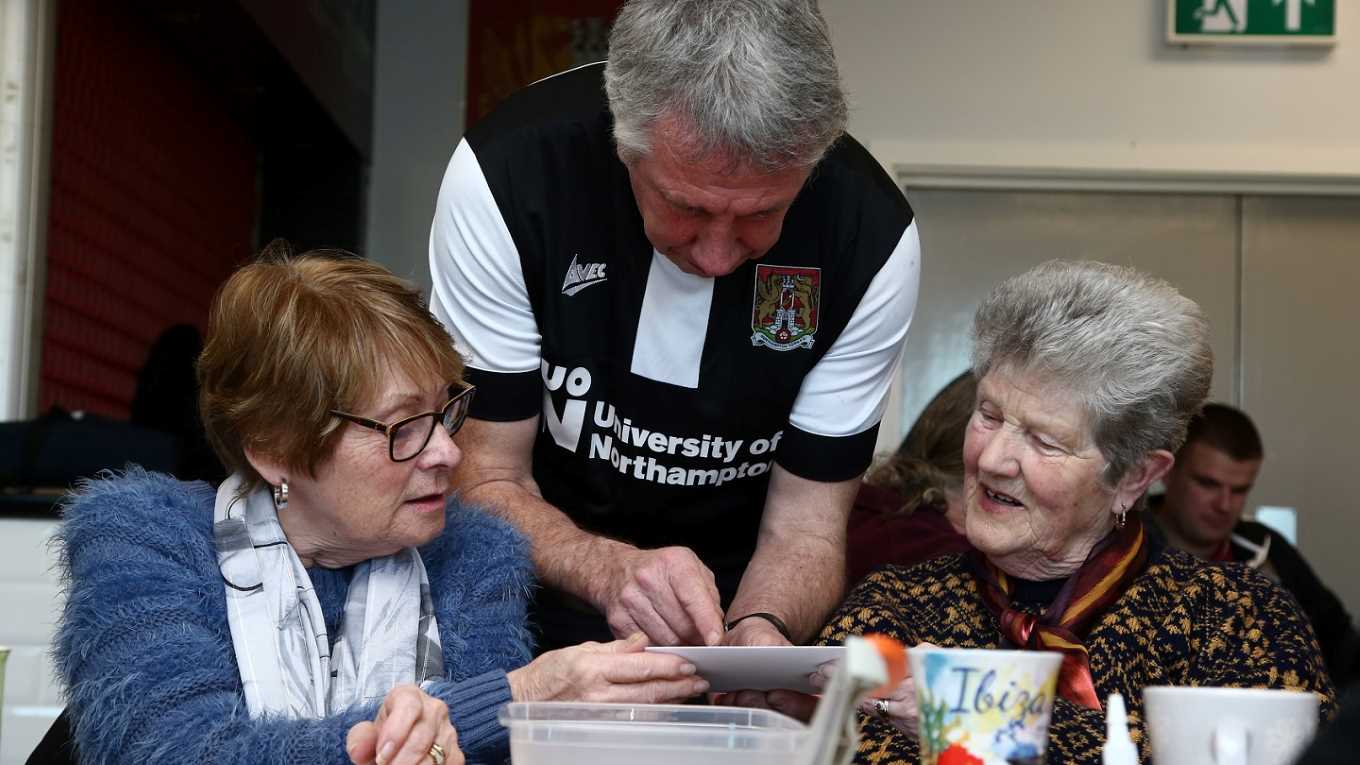 "Often it can feel like the barriers to getting active grow as we age but there are simple changes people can make to get active or stay active and Sport England invests National Lottery funding into projects like the EFL Trust's Extra Time Hubs to make that happen.
"The EFL and those working on the Hubs have taken specific care to understand the needs of the older adults taking part in their local areas to provide a fantastic service and prove that getting older doesn't have to mean slowing down."
Pic credits: Lincoln City Foundation; Northampton Town Community Trust.
18 June 2019