Football clubs offer vital mental health safety net
UK football clubs have recognised the power of sport in dealing with mental health issues and Mental Health Awareness Week (May 14-20) is the ideal moment to showcase their pioneering work in this area.
One in four people suffer a period of mental illness during their lifetime, but participation in sport and physical activity has been recognised as one factor that can play a significant role in the recovery process.
Community departments at football clubs have responded to local need for these services with a raft of programmes, each with its own approach to mental health through boosting fitness, wellbeing, self-esteem, confidence and reducing social isolation.
Crystal Palace, for example, run an early intervention programme called Team Mates (pictured above) with 80 children in south London aged seven to 11 for the past two years.
Creating a safe environment in schools, children are encouraged to share their own experiences, think critically about their own behaviour and challenge their own thought processes.
Palace's Team Mates lead Chase Hill explained: "The children Team Mates works with are on the verge of mental health challenges but fall short of the threshold to receive more formal support. They are referred to us for things like anger management, disruptive classroom behaviour, or in some cases they have been victims or witnesses of domestic violence.
Lindy Sills, Inclusion Manager at Bandon Hill Primary School, said: "Team Mates is such a wonderful and important programme at our school."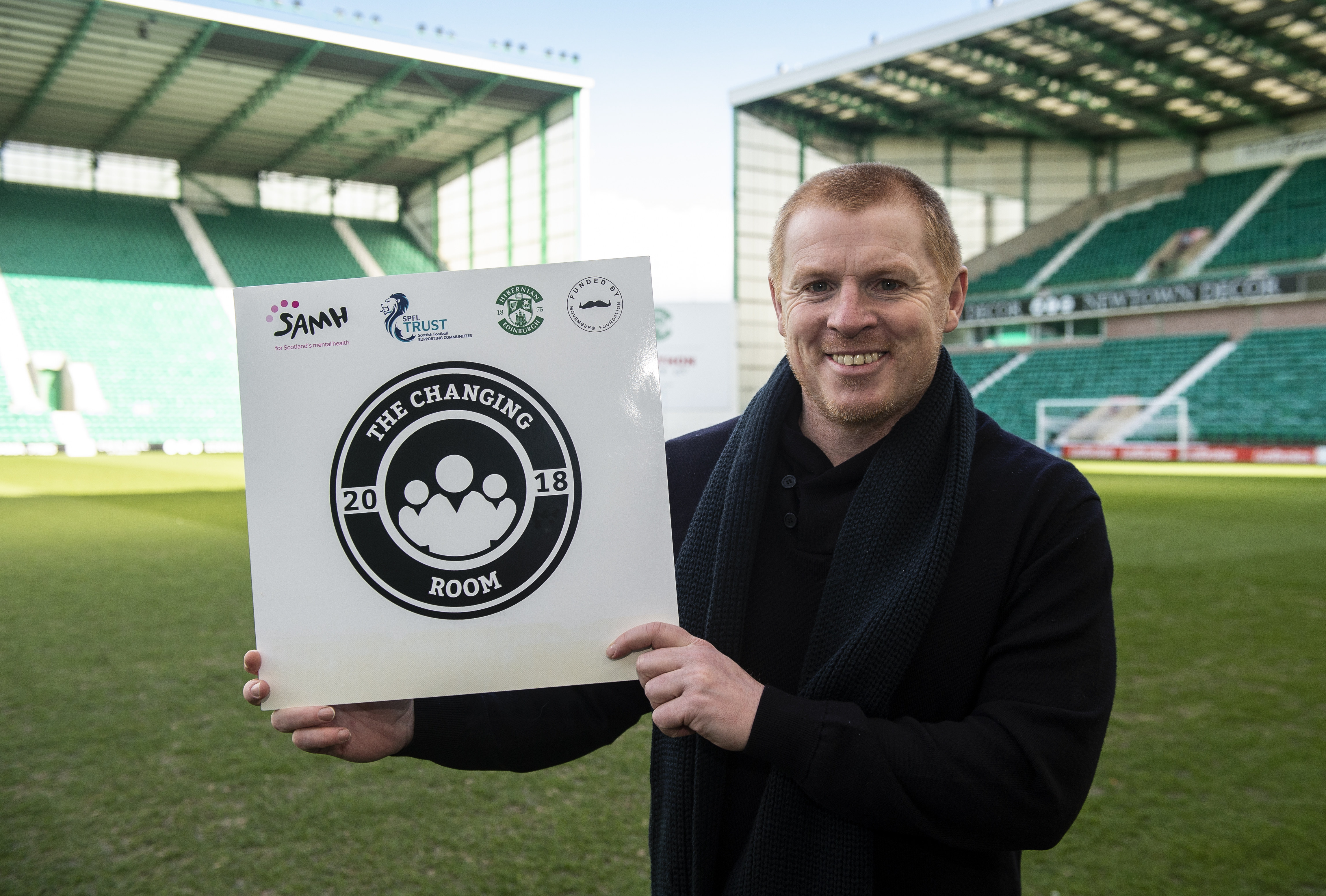 Hibernian recently launched 'The Changing Room', a two-year project run with SAMH aimed at encouraging men aged between 30 and 62 to open up about mental health issues.
The first group of men have been meeting up at Easter Road – a place they as fans associate with trust and belonging. "In talking to men we learned that large number in their middle years struggle to talk about feelings, their mental health and how to ask for help," said SAMH external affairs director Jo Anderson.
Blackpool's Get Set To Go programme is run in partnership with Lancashire MIND. Its weekly sessions use one-to-one support and fun football activities in an inclusive environment to improve confidence and social skills and remove barriers. Lancashire MIND run similar initiatives at nearby Accrington Stanley and Rochdale.
Derby County's award-winning Community Trust address the issue of mental health with their Winning Mentality Initiative. Free of charge for all participants, anyone with mental health issues can attend and play football, boxfit or badminton in a welcoming and inclusive environment that can help tackle social exclusion and loneliness.
The multi award-winning Charlton Athletic Community Trust (CACT) also run a mental health programme, engaging service users in activity programmes including sport, art and cultural activities. CACT recently ran educational programmes and residential trips for young people on the mental health projects who were at an advanced stage of their recovery. Forty attendees gained a city and guilds qualification in employability and customer service.
For more information about sport and mental health, visit Mind.
If your organisation runs a programme which you would like ConnectSport to highlight, email hello@connectsport.co.uk or follow @ConnectSport on Twitter.
15 May 2018