First free 'massive open online course' on Sport for Development launched
The International Platform on Sport and Development, sportanddev, has partnered with the Australian Government and the Commonwealth Secretariat to launch the first free, massive open online course (MOOC) focused on Sport for Development.
The course, launched this month, will help individuals and organisations harness the potential of sport in their work towards sustainable development.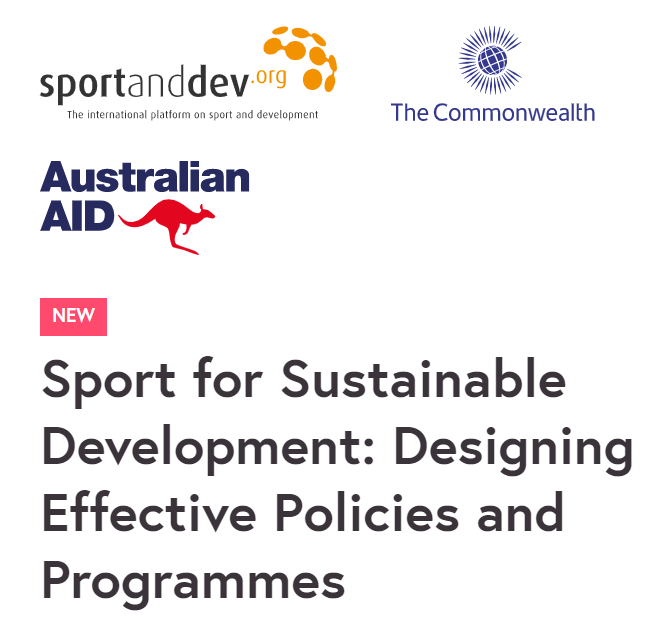 With more governments and organisations around the world recognising sport as an enabler of the Sustainable Development Goals (SDGs), sport is increasingly being used as a tool to address issues ranging from health and education to employment and conflict resolution.
But, despite the increasing use of sport and growing perception of its value, individuals and organisations have limited opportunities to learn how to maximise sport's positive impact.
'Sport for Sustainable Development: Designing effective policies and programmes' has been launched to address this gap.
The course allows learners to explore aspects of programme design and implementation, and understand how to measure the impact of policies and programmes. It also allows learners to explore key concepts on sport and gender equality, disability, human rights, social inclusion, peacebuilding and child safeguarding.
Featuring contributions from around the world, the course shares lessons learned, best practice and top tips from policy-makers and practitioners, helping learners to explore different approaches to Sport for Development from those delivering sport-centred programmes on a day-to-day basis.
PRACTICAL
Patricia Scotland, Secretary-General for the Commonwealth, said: "The longstanding work and engagement of the Commonwealth Secretariat in support of collaboration among our member countries to develop policies and programmes on sport and development have yielded valuable perspectives and practical understanding of how life opportunities for people from all backgrounds can be improved through well-designed and adaptable strategies.
"Our focus is on extending the benefits of sport to more people, from more diverse backgrounds, more often. This course offers leaders, practitioners and young people alike superb professional development opportunities to build their skills and develop highly effective policies and programmes which enable the potential of sport as a force for good to be realised fully and inclusively in the countries of the Commonwealth – and more widely."
OPPORTUNITIES
Laureus Sport for Good's Gunnar Hagstrom, who is a member of the International Platform on Sport and Development Steering Board, added: "Recognising the need to increase access to resources and educational opportunities for a wide and varied audience, this course focuses on helping learners to understand how to effectively integrate sport into policies and programmes to advance the SDGs.
"In an era where the face-to-face delivery of sport has been disrupted and threatened, this course helps audiences to think critically, and understand how to leverage sport, drive innovation and challenge the status quo."
The International Platform on Sport and Development, the Australian Government and Commonwealth Secretariat have thanked all those who contributed to the development of the course, including the Expert Reference Group and the academic team.
For more information on the course and to sign up, please visit the International Platform on Sport and Development, sportanddev.org.
17 July 2020