FBB launches Black British history education programme
The youth education charity Football Beyond Borders (FBB) has launched a new educational programme focused on Black British history, supported by Gillette and its ambassador Ian Wright.
The 'Gamechangers' programme marks the next step in Gillette and FBB's partnership to support the next generation in being the best version of themselves as they learn more about history, the experiences of others, and the positive values and behaviours that contribute to a more fair and equal society.
Devised and developed by FBB, and featuring input from the former England and Arsenal striker, Gamechangers has already been rolled out to more than 250 young people in 16 schools across London and Manchester. From this week, a condensed version of the educational resources has also been made available for anyone to download for free from Gillette's UK website so that educational practitioners or teachers can access them.
CONTRIBUTIONS
The programme features seven core segments focusing on the contributions of role models - past and present - in British society with an emphasis on those who have stood up in the fight against racism and inspired others to do the same. It covers historical and cultural moments such as Notting Hill Carnival and the Bristol bus boycotts, as well as themes including allyship and identity.
This latest collaboration with FBB and Ian Wright is part of Gillette's ongoing commitment to promote inclusion through allyship, building on the brand's 'Made of What Matters' campaign in 2020 with current England star Raheem Sterling.
"The Gamechangers programme with Gillette and FBB is an important project for me and I'm proud to be part of something that celebrates the contributions and successes of role models across Black British history," said Wright.
"I've said it before, but education is one of the key areas that can help move us to a more equal and inclusive society and if we're to support and equip the next generation, then it's through programmes like this.
"We didn't learn about Black history when I was at school, and I often wonder what impact that might have had on my generation. This is about supporting young people to understand their value, know the history and create a safe place for difficult conversations that help move us in the right direction."
INCLUSIVE
Jasper Kain, founder of Football Beyond Borders, said: "The Gamechangers programme directly feeds into our mission at FBB, which is to create a more equal and inclusive society which gives young people the opportunities to thrive in education, work and public life.
"Our team created a powerful and positive scheme of work with support from Ian Wright and Gillette that will provide the next generation with the knowledge and skills to promote equality and inclusion. This is an important moment for FBB and our contribution to school curriculums - and we're already starting to see the impacts this programme could have on young people in our network."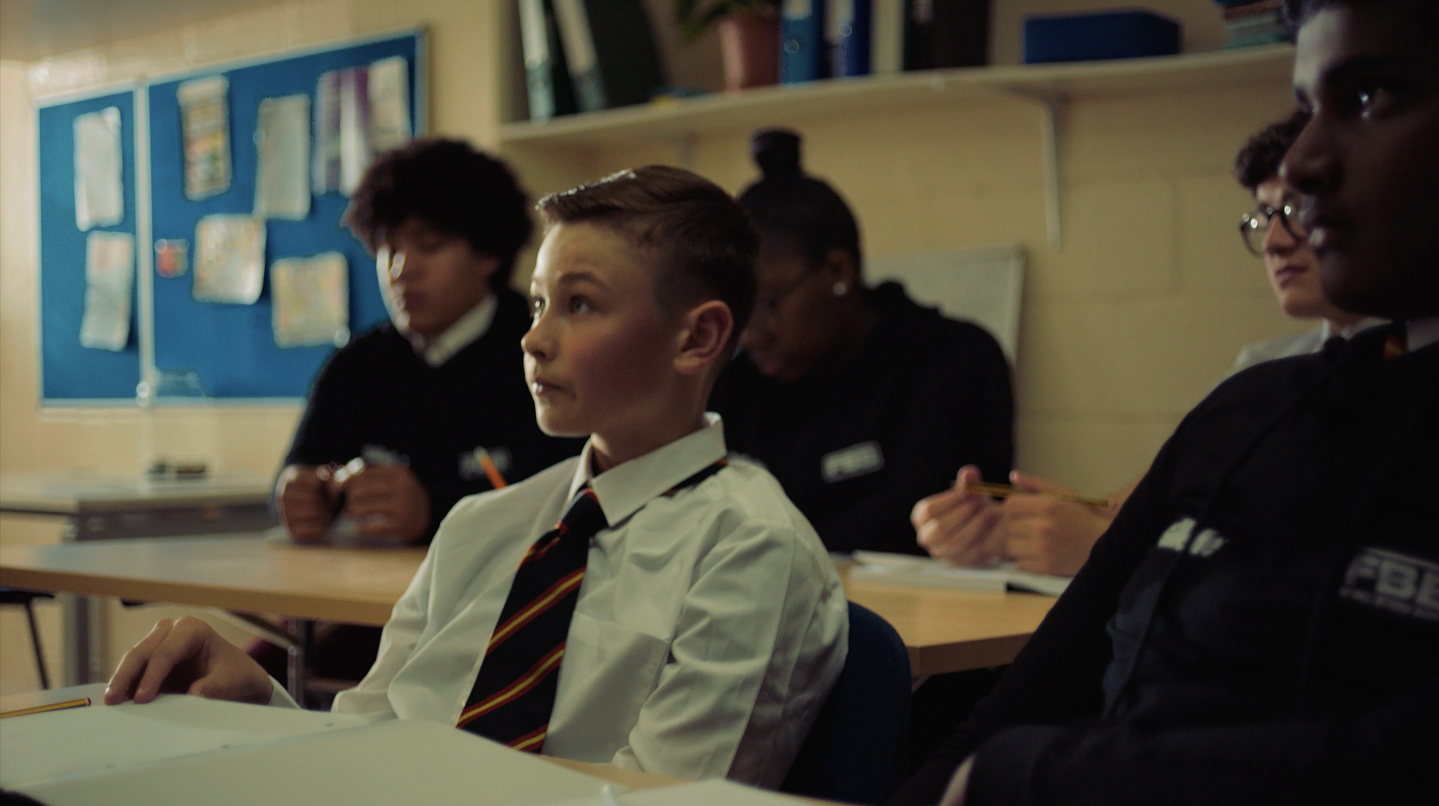 Matt Thomas, Gillette Brand Director for UK & Ireland commented: "There's more we can all do to be better allies in the fight against racism and prejudice of all forms. We're proud to stand shoulder to shoulder with FBB and Ian Wright, supporting their work to inspire the next generation. 'Gamechangers' was created from a shared belief that education is critical to tackling inequality and racism in the UK and beyond. We're now making a version of the module available to anyone on our website in the hope we can reach as many people as possible with this powerful material. We know education doesn't end in the classroom. We all have a role to play if we want to truly change the game."
Gillette first partnered with FBB in 2016 to support the charity in its work to improve the lives of young people from disadvantaged backgrounds. In 2019, the 'What Makes A Man' module in 2019 supported young people across FBB's network in shedding light on their perceptions of modern masculinity. Gillette has also worked with FBB to increase the number of qualified practitioners who lead their educational programmes and ultimately become role models for young people within the FBB network.
Find out more and download the 'Gamechangers' resources here.
23 July 2021