Fans asked to #JoinTheSquad and tackle dementia
The Sporting Memories Foundation has launched a campaign at Championship football matches to support former players and older fans living with dementia.
Pitchside LED adverts will run throughout December in the second tier of English soccer, encouraging fans, clubs and players to #JoinTheSquad to help tackle dementia.
The campaign is aiming to raise funds and to recruit volunteers to support the 120 free clubs run by the charity and to open more weekly clubs across the country. The Foundation has seen an increasing number of former footballers attend the clubs, which use the history and heritage of sport to help attendees reminisce, remain physically active and to reduce feelings of loneliness and isolation.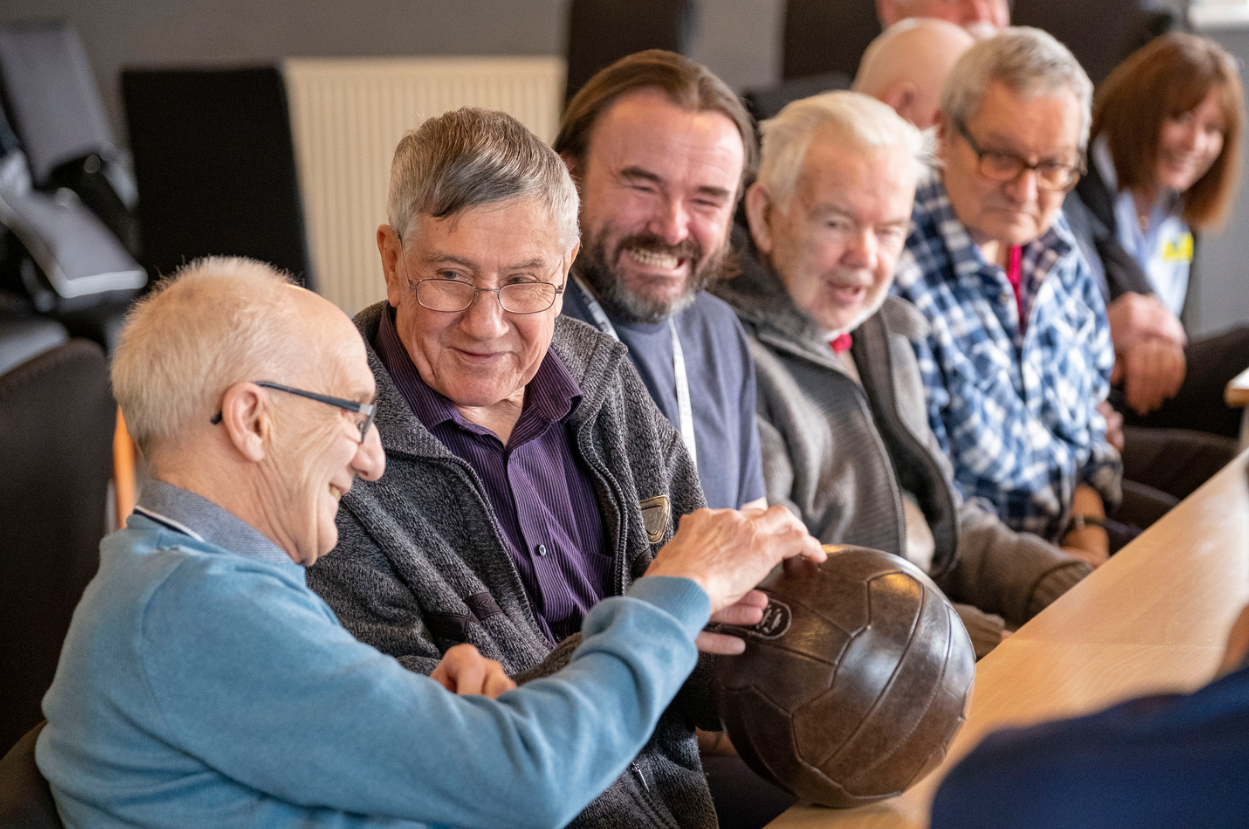 The pitchside ads have been made possible by global sports marketing agency, Project11, whose staff nominated Sporting Memories Foundation as one of their charities to support during December.
Former England captain Alan Shearer presented a documentary on football and dementia two years ago, and has given his support to the charity. He said: "Since 'Football, Dementia and Me' was screened in November 2017, much more is now known about the risks of developing dementia players face.
"It remains my belief that football must begin to look after former players living with dementia and put an end to this sense that once you're done with playing, you can be put on the scrapheap.
"The progress made by Sporting Memories Foundation and their partners in supporting former players and older fans living with dementia each week is encouraging to see.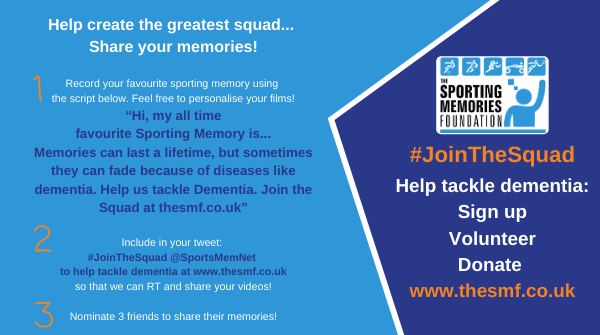 "The clubs rely on volunteers and donations. I'd urge any fans to 'join the squad' and support their local Sporting Memories session to get involved and to help with fundraising to support the existing sessions and open more of these."
Match of the Day commentator Guy Mowbray added: "As a proud Patron of the Sporting Memories Foundation, I've seen first hand how these sessions are valued by those involved and the benefits it brings to both those living with dementia and their partners.
"Great sporting moments can be wonderful connectors for individuals and groups of older sports fans. The charity's work relies on donations and volunteers; I really hope fans, players and clubs get behind the #JoinTheSquad campaign."
To find out more about Sporting Memories Network, visit its page on the ConnectSport directory. To add your organisation for free, contact hello@connectsport.co.uk.
06 December 2019