The experience of lockdown in low-income areas
StreetGames has published its latest research on the impact of the Coronavirus pandemic and lockdown – this time focusing on low-income areas of England and Wales.
The research follows a series of articles produced by the charity and published by ConnectSport, focused on different aspects of the lockdown.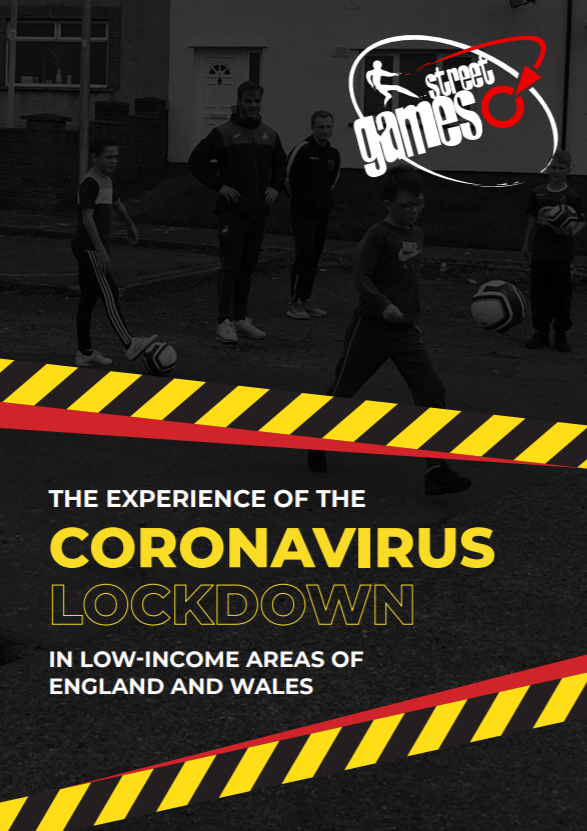 This new report is drawn from the experiences, worries and opinions of 188 young people from lower socio-economic groups, and some 270 Locally Trusted Organisations (LTOs) across England and Wales shared during April and May 2020. Most of the young people were aged between 16 and 19, with some younger people completing the survey.
Input from the organisations was heard through one-to-one, semi-structured interviews with StreetGames regional staff, and through virtual discussion groups and round-tables, some of which were attended by journalist Charlie Webster, TV presenter Adrian Chiles and former footballer Brendon Batson.
It covers a wide range of issues, principally around young people's experiences of lockdown life including the impact on mental health and wellbeing, the danger of family breakdown, and the lack of structure for young people and the loss of motivation. It also looks at the financial pressure on families, and pressures on the organisations in a perilous financial climate.
Read the Coronavirus report - executive summary
This report follows a series of articles recently produced by StreetGames and published by ConnectSport, looking at various aspects of the lockdown and its impact on communities.
In this first article, StreetGames looked specifically at the impact the crisis was having on young people in lower socio-economic groups.
"It's very clear that the current circumstances are making life much harder for young people in the UK, and these challenges are not equally distributed. Children and young people in disadvantaged neighbourhoods are being disproportionately affected and need our support," concluded Acting CEO Mark Lawrie.
In this second article the charity examined how the organisations within its network were handling the fall-out from the lockdown, and the challenges they face to support their participants.
Summarising these findings, Mark said: "These organisations are doing the best they can to support their communities through the most difficult times, but they are worried. They are worried about the young people and families that they support, and worried about their own capacity to carry on providing that support. While many of these projects are adapting their delivery to keep helping young people through the current crisis, for many of them their own financial future feels precarious."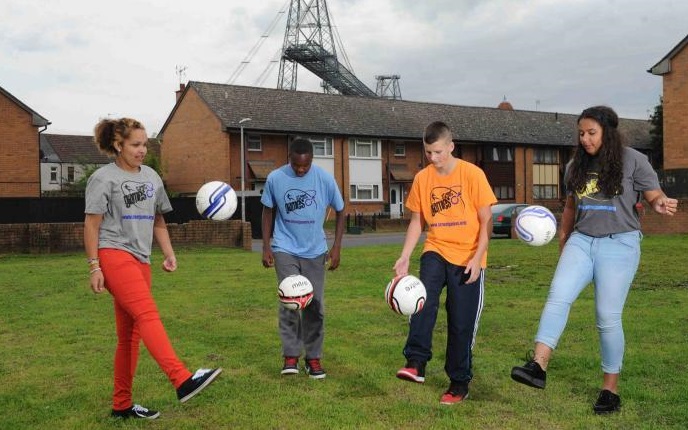 The third article in the series looked at the threat faced by the sport for development sector in the wake of the pandemic and the importance of ensuring community sports organisations continue to play a role in local communities.
"It is so important that these local community organisations are supported to still be there in the years to come, doing their incredible work to support young people to live lives that are healthier, safer and more successful. StreetGames' mission in the coming months is to continue supporting these organisations in every way possible," Mark concluded.
The fourth and final article revealed that the lack of community-based sport and physical activity is taking a toll on young people who usually participate. It was also clear that for many of those who take part, these organisations offer far more than just sport. As well as the social and physical health aspects local sport brings, the young people surveyed also pointed to the opportunity to learn new things the sessions provide (47%) and the importance to them of the leader or coach (23%).
"It is clear that lockdown – and the social isolation that stems from it – is taking its toll on young people's social interaction and opportunities to learn. They are also missing the opportunity that community sport provides to see friends and stay active," Mark said.
"The community projects which make up our network have been working tirelessly throughout this crisis to support vulnerable young people in every way they can, but this research shows they will need to be supported to put effective, local opportunities for sport and physical activity back into the lives of these young people."
Related news: Lineker lends a hand in StreetGames' 'lockdown' awards.
04 June 2020