England star supports scheme to tackle teenage drop-off
Former England footballer Karen Carney believes a new initiative from Girls United and Nike can help to tackle the issue of teenage girls dropping out of sport.
'Love The Game' has been created with a particular focus on giving more under-represented young women an opportunity to play football.
The programme is designed for primary schoolchildren to give them more access to sport and to "tackle the issue of girls feeling like they don't belong in a sports environment".
Girls United say 'Love the Game' will break down cultural and socio-economic barriers for young women, coaches and teachers and strive to create a more gender-equal society both on and off the pitch.
Research shows that active children are healthier, happier and more successful in school and in life. However, by the age of 14, girls are dropping out of sports at twice the rate of boys. In particular, girls from under-represented communities face more challenges when it comes to sports participation.
CONFIDENCE
Therefore the aim is to reframe what playing football means in order to appeal to girls who do not traditionally feel that they belong on the pitch.
'Love The Game' is not only based on football development, but it is also focused on developing important life skills such as confidence, determination and resilience.
Ex England player Karen, now a popular TV pundit and commentator, said: "Girls United and Nike are tackling the issue of so many girls feeling like they don't belong in a sports environment and subsequently dropping out in their teen years.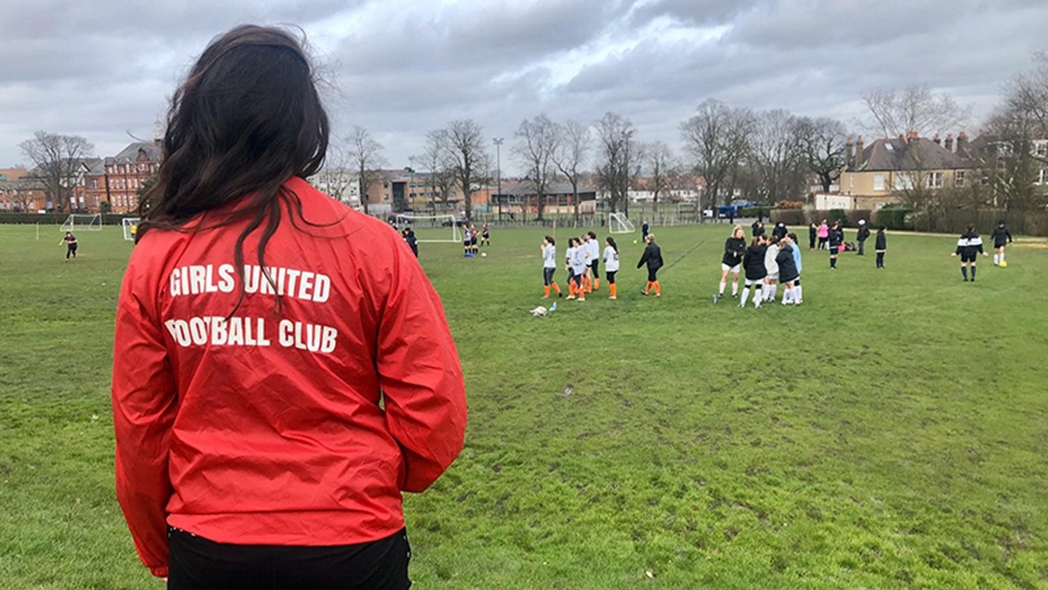 "I am proud to support their Love the Game programme which gives primary school girls the chance to play football and invests in teachers and coaches so that they can continue creating these opportunities for the girls in their local communities."
Romina Calatayud, founder and Chief Executive of Girls United, commented: "Building a gender-equal society on and off the pitch goes beyond inviting girls to play football, it is about creating spaces where they feel comfortable to develop, to try something new and be themselves.
"Girls United's home in South London is a vibrant space where our community has been breaking down barriers for females in sport. We are looking forward to partnering with Nike to inspire more girls to love the game on their playgrounds and change the game in their communities."
OPPORTUNITIES
Dan Burrows, Nike's Senior Director of Social & Community Impact EMEA, said young women face "extraordinary cultural, social and economic barriers to play and sport – and get fewer sport opportunities".
He added: "Through our partnership with Girls United, we're building on Nike's longstanding 'Made to Play' efforts to get children in London active and accelerating our focus on providing girls with greater access to play and sport and with the support of more female coaches."
Read more at girlsunitedfa.org.
Pic credit: Girls United, The FA.
09 March 2021