Enfield claim Panathlon crown at Copper Box
Enfield were crowned winners of Panathlon's showpiece London Multisport Final as nearly 200 young people with disabilities and special needs descended on the Copper Box Arena in London.
More than 100 schools representing all 32 London Boroughs attempted to qualify for this year's event, with the crème de la crème gathering on Wednesday at the Olympic Park to battle it out for gold.
Barking and Dagenham, winners for the last three years, were surprisingly beaten into second place by Enfield by just two points thanks to the North Londoners' victory in the last athletics race.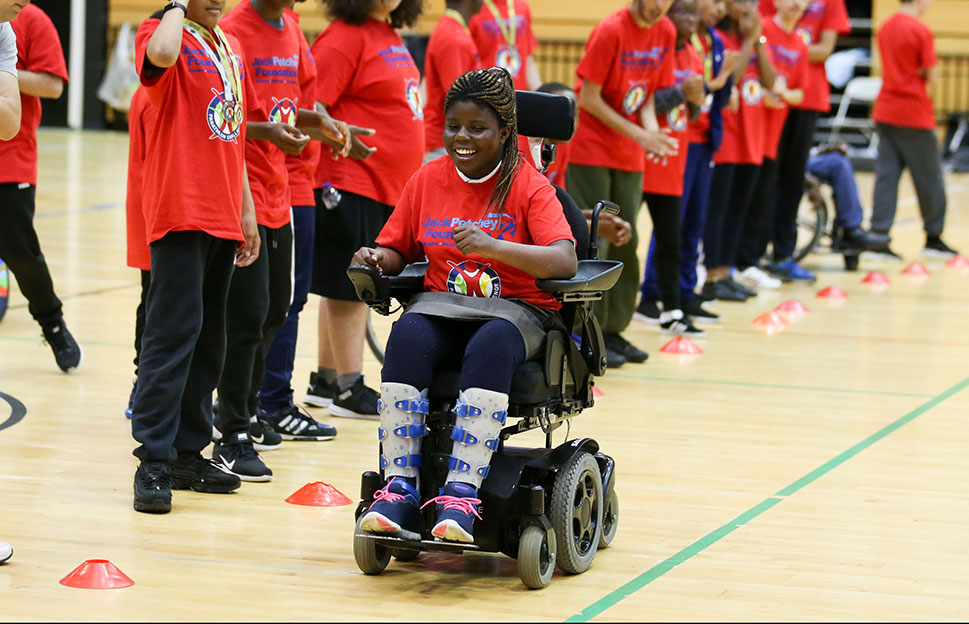 Panathlon stage hundreds of multisport, swimming, boccia, football and ten-pin bowling competitions for over 17,500 young people with disabilities and special needs across England and Wales every year. Its impact on young people's lives is profound, as evidenced by the reactions of the young athletes, parents and teachers in London.
"I am the proudest teacher in the world today," said a highly emotional Valerie Harnett, team manager and teacher at Westlea School. "I didn't think I would ever see these guys win here and I am so, so pleased to see them do it. They have tried so, so hard and after seven years we've done it.
"I just love them to bits and I'm so pleased for them. Everybody is part of the team, the staff, the parents included. I'm a bit teary and overwhelmed. If I never do a Panathlon as a manager again I will know I left today with a victory. It means so much."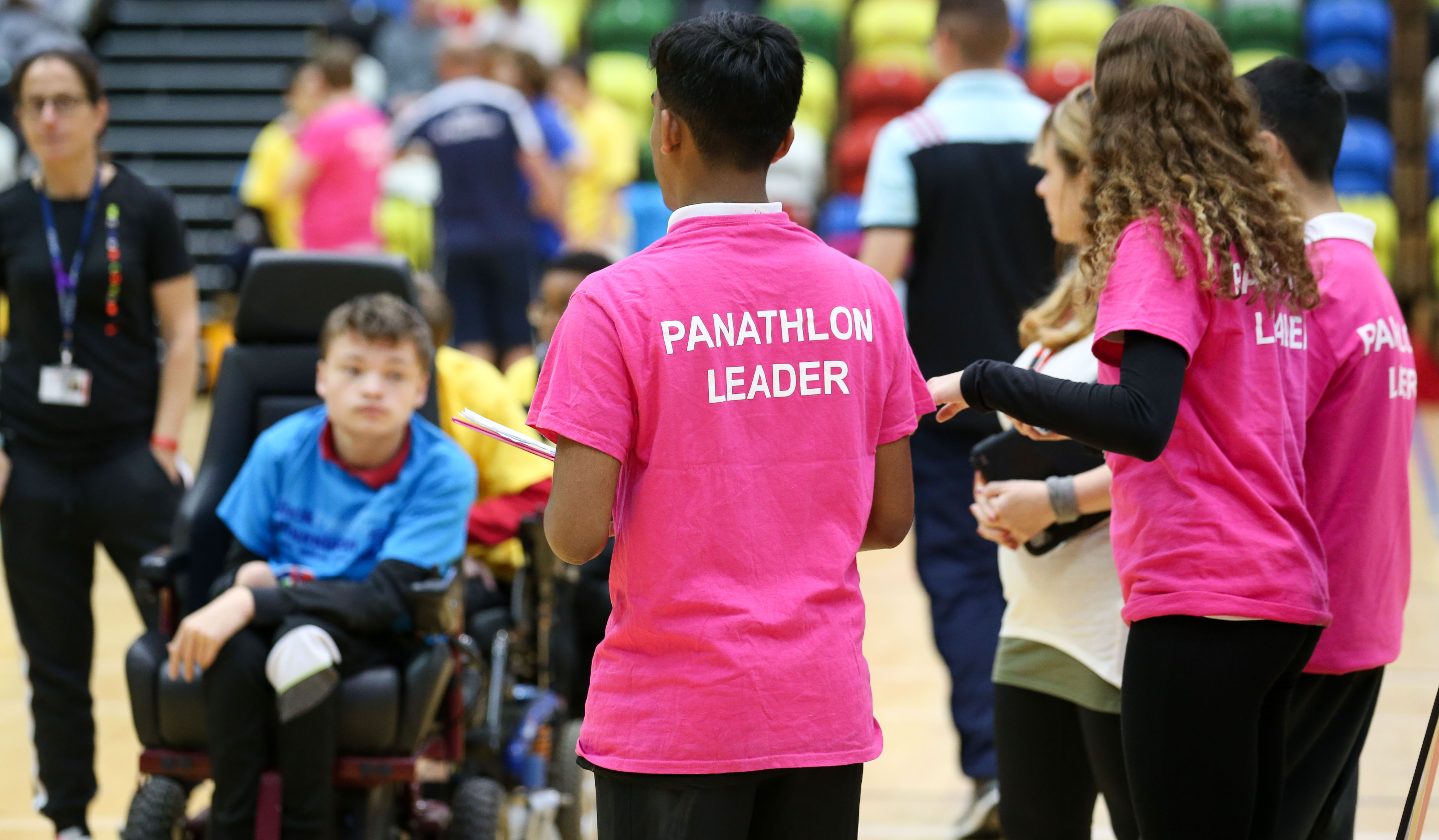 Marshall Agorhoulihan, 15, a pupil at Westlea School who formed part of the Enfield team, said: "It feels great, I'm so happy. We've worked so hard. I am just blown away. I never thought we would win but we took the victory and it feels amazing. I'm going to hang this medal on my wall at home and look at it all night."
Sue Ferguson, Deputy Head of Sherwood Park School who formed part of the fourth-placed team from Sutton, said: "It has been so exciting since we've been involved in Panathlon. It's a brilliant organisation and gives the kids so many opportunities. We are so proud of our pupils' achievements.
"Over time we have seen the self-confidence and skills of these pupils improve immensely. Our pupils have severe learning difficulties and they don't understand just how good they are. This competition allows pupils of all abilities to participate."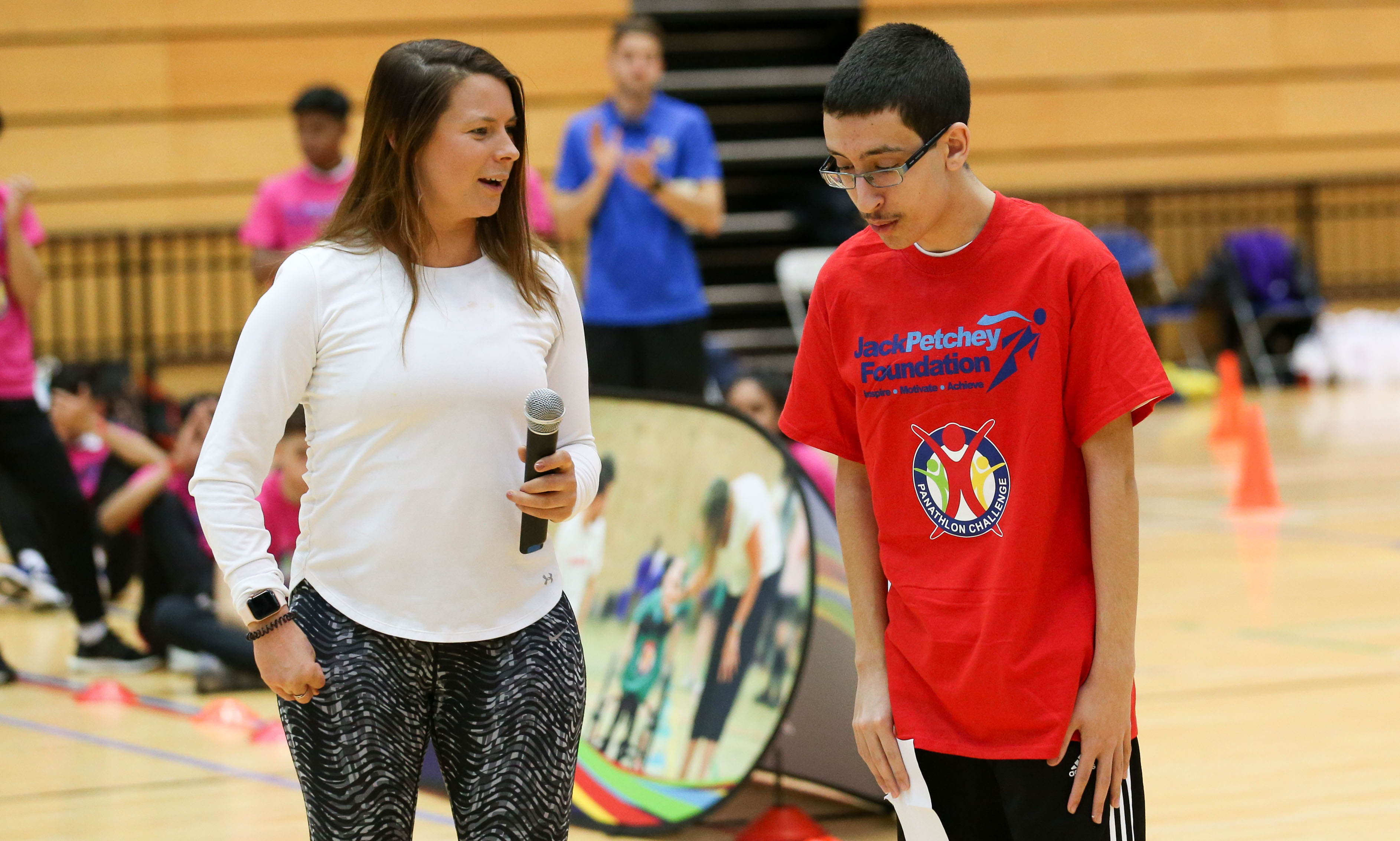 At every Panathlon event there are trained Young Leaders from local schools or universities who help guide the competitors, officiate and keep score. The experience for them is hugely beneficial.
Panathlon ambassador Liz Johnson (pictured above) was in attendance and said of the Young Leaders: "It's great year on year to see the competitors come back better and stronger and honing their skills, but for me one of Panathlon's most successful by-products is the Young Leaders. It requires a new intake every year and one of the biggest things previous generations have missed out on is that level of integration that's so authentic and natural.
"What Panathlon really provides is that exposure to difference for everybody – whether that's age range, gender or disability. People who have and don't have disability mix together on a completely authentic and normal level. There are no issues and people converse as we should, like human beings. There's a level of mutual respect, admiration and trust. They are treated like peers."
To find out more, visit the Panathlon page on the ConnectSport directory. To add your organisation to the directory, contact hello@connectsport.co.uk.
13 June 2019