Eid Cup celebrates diversity through sport
The 12th edition of the award-winning Eid Cup will be held in east London on June 30, uniting communities and celebrating diversity through sport.
The event is organised by Salaam Peace, which was set up by Sabir Bham in the aftermath of the 7/7 bombings in 2005. The organisation uses the power of sport to change the perception of British Muslims, bring communities together and prevent radical extremism.
The Nugent Richard Eid Cup encourages young people of all religions and backgrounds to get together, put any differences aside and have fun. But at its core the event aims to counteract negative stereotypes and demonstrate that sport is a key tool in teaching young people about community cohesion.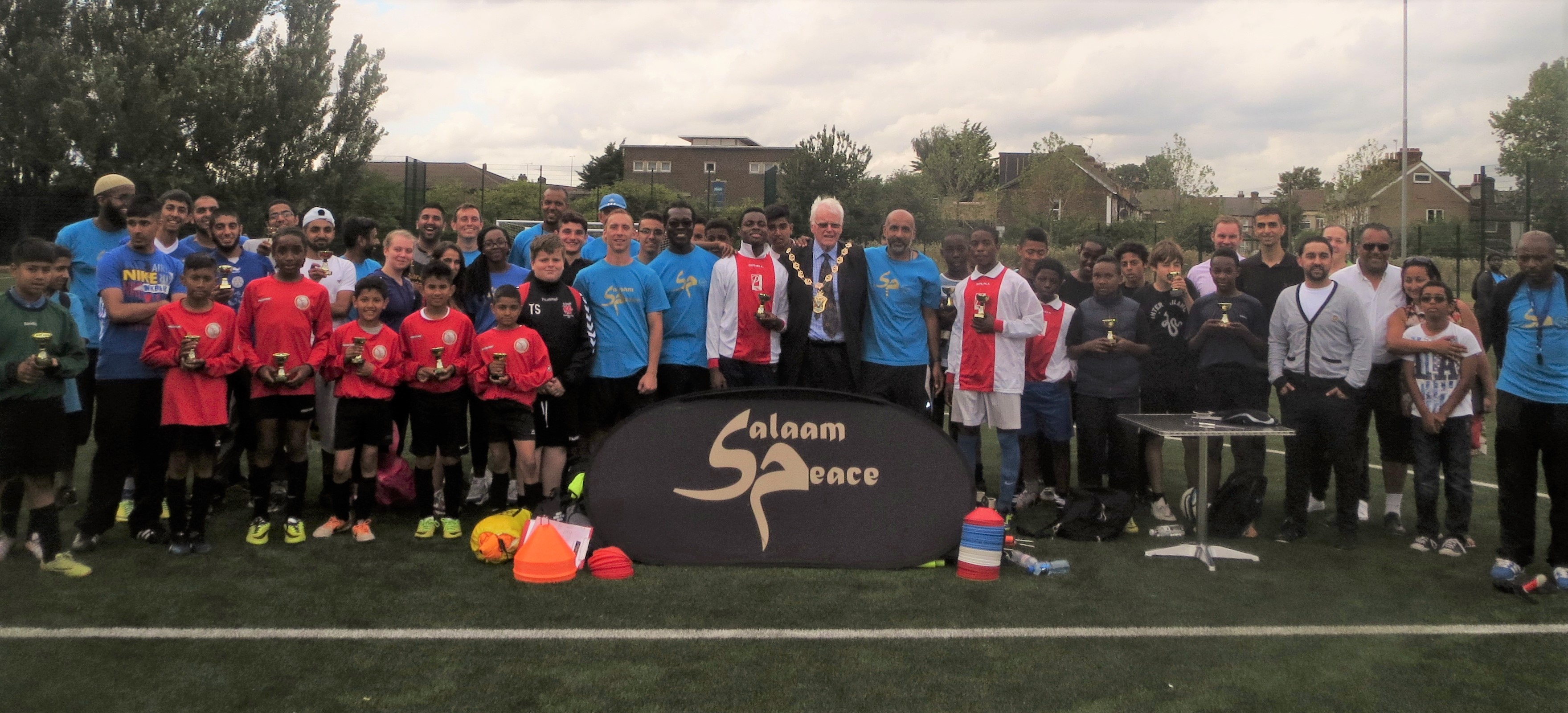 This year's event takes place at Springfield Park in Hackney with five-a-side football tournaments for under-9s and under-13s and seven-a-side competitions for under-16s and 16+. Alongside this will be other activities including inflatable assault courses plus engagement activities with the Army, the Police and NHS and substance misuse advisers.
Sabir told ConnectSport: "It's a great opportunity for providers to promote anything they're doing and engage with people on a platform where they're going to be more responsive. It's a community event that gives people the opportunity to mix with others who, in other environments, they might not engage with."
In previous years, the Eid Cup has attracted over 3,500 children, young people and adults and has demonstrated how the community can unite and show mutual respect.
"If people mix with people they're not used to mixing with, make a friend, break down a barrier, then that's something positive and makes the event totally worthwhile," continued Sabir. "Our good relationship with the police is key. If all partners get buy-in, community members engaging with the police in a positive environment really does work."
Find out more about Salaam Peace on their ConnectSport directory page. To add your organisation to the directory, contact hello@connectsport.co.uk
05 June 2018