EFL and Mind extend mental health partnership
The mental health charity Mind will continue as official charity of the English Football League (EFL) until at least the end of the 2021-22 season after the partnership was extended for two years.
The 'On Your Side' partnership, which began in 2018, aims to increase visibility and awareness of mental health and raise funds to support for mental health services across the country.
Mind's logo was incorporated on the back of every EFL shirt and pin badges in club colours were created for managers and club staff, whilst campaign activations have involved players, staff and fans including the 'Goals Worth Talking About' campaign in 2019.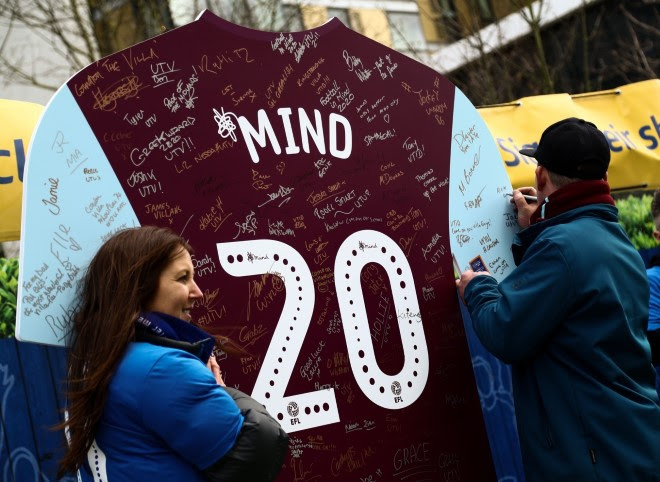 Mind's 'Get Set to Go' programme, which supports people with mental health issues to become physically active, has also been further extended with the involvement of nine EFL clubs using funds raised through the partnership.
EFL chairman Rick Parry said: "The EFL is extremely proud of the charity partnership with Mind and we're delighted to be able to announce a two-year extension.
"While important and positive steps have been made through the partnership, there is still work to be done to improve mental health within football and we look forward to working with Mind over the next two seasons as we continue to tackle one of society's biggest issues."

Chief Executive of Mind, Paul Farmer, said: "We are delighted to be extending our partnership with the EFL for a further two seasons. Working with the EFL and its 71 clubs over the past two seasons has given us a brilliant opportunity to bring about real change, not only at community and club level, but also nationally."
Mind is one of 11 partners in the #21by21 campaign which aims to increase mental health awareness in sport and physical activity. The campaign partners have pledged to train 21,000 community sports coaches and volunteers in mental health first aid by 2021. To find out more go to 21by21.info.
21 March 2020