ECB and Premier League launch diversity project for schools
The England and Wales Cricket Board and Premier League have joined forces on a project aimed at encouraging schoolchildren to celebrate diversity.
The two organisations have come together to create 'Roar! for Diversity' – a curriculum-linked PSHE resource and competition for seven to 11-year-olds, which will encourage inclusion and inspire young people to respect and value individual differences.
Available to download for free from the Premier League Primary Stars website and ECB's partner, Chance to Shine, the Key Stage 2 resource will enable teachers to discuss with their class how diversity within a team helps to make it stronger.
Pupils can then create an advert celebrating diversity which can be entered into a competition and can win match tickets or a school visit from the Premier League or Men's Cricket World Cup trophies.
The Roar! For Diversity pack includes lesson plans and video resources featuring contributions from England cricketers Adil Rashid, Sophia Dunkley and Premier League match official Sian Massey-Ellis.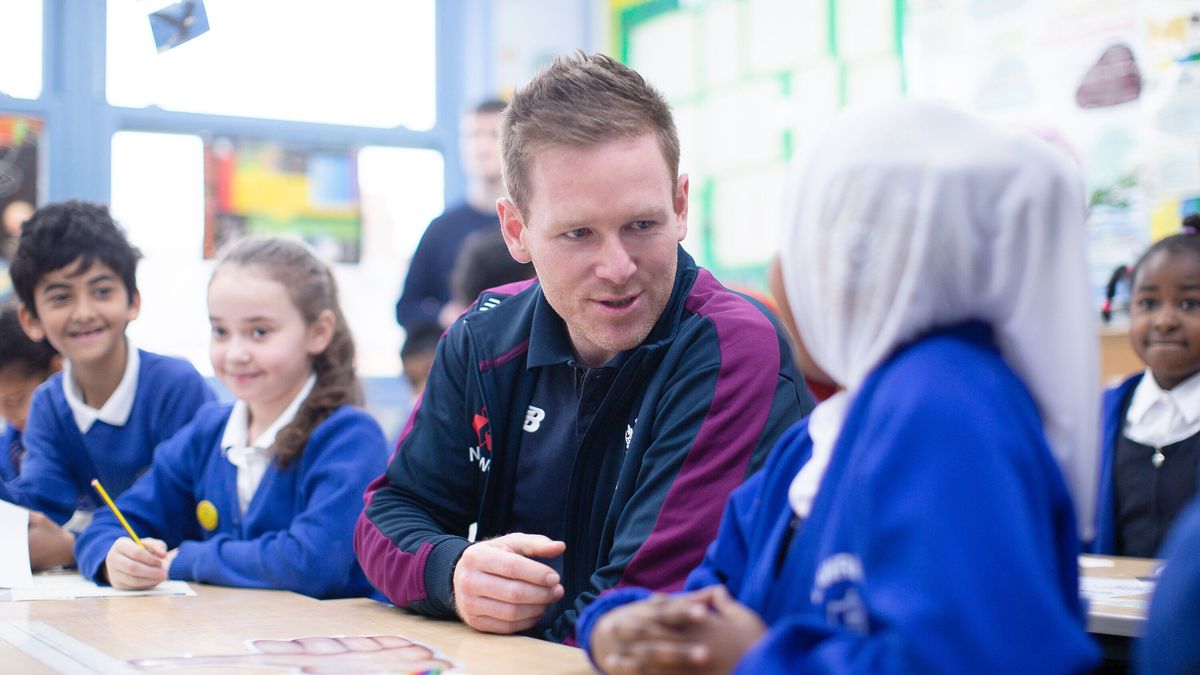 Chief Operating Officer at the ECB David Mahoney said: "Cricket can be a real agent of social change and we are delighted to partner with the Premier League to help tackle the important subject of inclusion and diversity.
"The Premier League and Chance to Shine have had some incredible success in engaging primary schools and we are teaming up to support teachers and children to have these vital conversations and help foster an inclusive culture in their classrooms and communities.
"Increasing our investment and commitment to schools is a key part of our five-year strategy to grow the game and inspire a generation to say that cricket is a game for me.
MEANINGFUL
"The Roar! For Diversity resource is available to every teacher across the country who would like to get involved via our schools partner, Chance to Shine, or Premier League Primary Stars."
Bill Bush, Executive Director of the Premier League, said: "The Roar! for Diversity resource will enable primary school children to openly discuss and celebrate the qualities that make them different to their classmates; using the appeal of both football and cricket to encourage these conversations both in the classroom and away from it.
"We hope that the 16,000-plus schools engaged with our free Premier League Primary Stars education programme will find these downloadable curriculum-linked resources helpful in prompting meaningful discussion."
To mark the launch of the competition, Cricket World Cup-winning captain Eoin Morgan and Liverpool FC footballer Alex Oxlade-Chamberlain joined Sophia Dunkley, Sian Massey-Ellis and Chris Edwards to surprise children at Lawrence Community Primary School in Wavertree, Liverpool, taking part in a classroom discussion about the importance of diversity in sport.
Oxlade-Chamberlain said: "The Liverpool dressing room is home to players from more than 20 countries. Everyone brings something different to the atmosphere on and off the pitch! The Premier League is for everyone. Using sport to inspire a generation of young fans to celebrate diversity is something I'm proud to be supporting."
England captain Morgan added: "You just need to look at our World Cup-winning side from this summer to understand the strength that diversity brings to a group.
"We are a team from a range of different backgrounds and cultures. By working together, supporting each other and appreciating everyone's abilities and differences, we're definitely stronger together."
Teachers can find more information on how to take part in the Roar! for Diversity competition at PLPrimaryStars.com and Chancetoshine.org.
28 November 2019