Croydon football tournament targets youth violence
The Mayor of Croydon joined organisations from across south London for a football tournament designed to send a powerful message of unity around tackling knife crime and youth violence in the area.
The Metropolitan Police, Croydon Council and Violence Reduction Unit were also in attendance at the event which was hosted by Palace for Life Foundation, the official charity of Crystal Palace FC.
Following months in lockdown, local organisations and special guests such as Leader of the Council Tony Newman and Councillor Patsy Cummings came together for a day of football, music and food at Selhurst Sports Arena.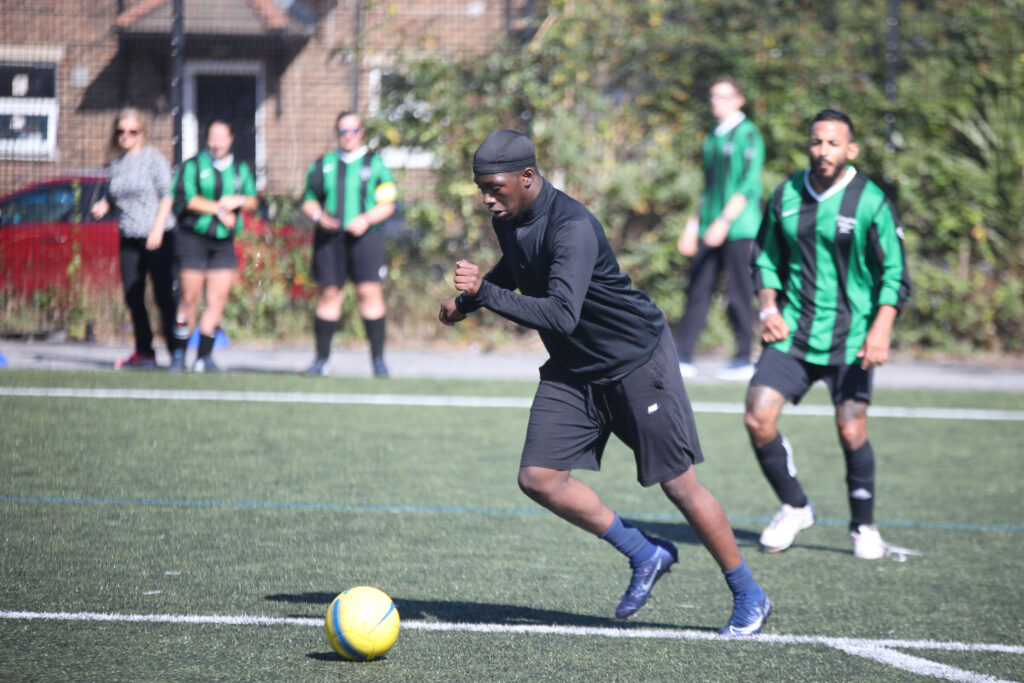 Those present all had a shared commitment of working together to ensure young people can lead safe, healthy and positive lives.
The Mayor of Croydon, Councillor Maddie Henson, joined in with a game of football before addressing the guests.
She said: "It's incredible to see so many people here and to have seen the efforts the people of Croydon have made in recent months to get through the worst times in living memory.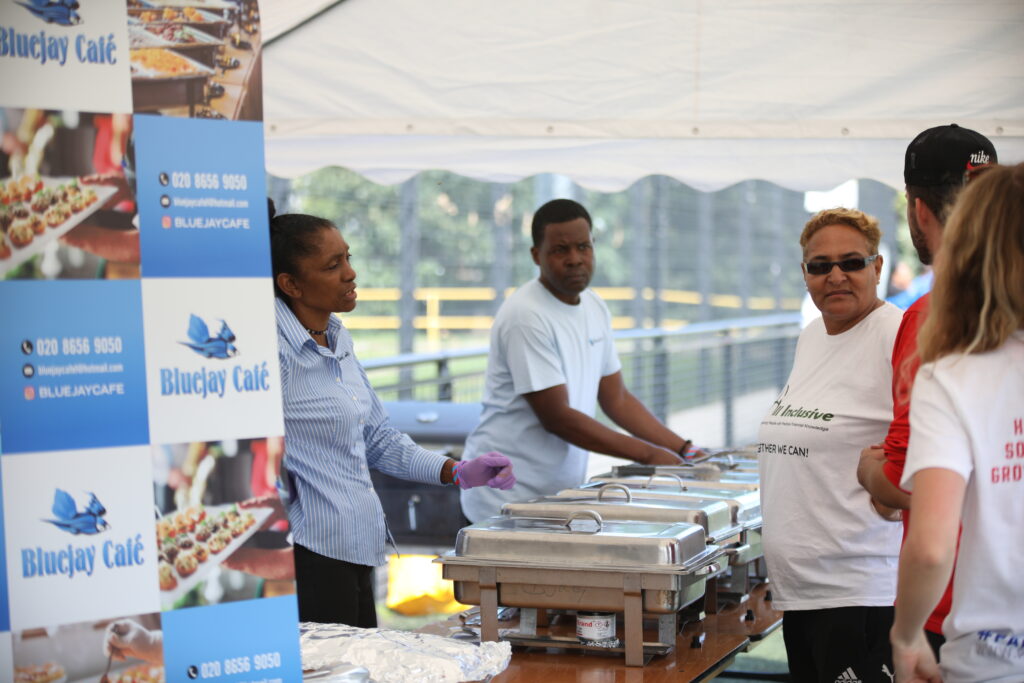 "It is organisations like Palace for Life Foundation and others here today that have helped us to get through.
"Croydon continues to face challenges with knife crime and we have lost far too many young people to this scourge, but you are making a making a difference and I thank everyone here for your continued efforts."
A football tournament and women's exhibition match featured teams from Croydon Police, Legacy Youth Zone, PKC Academy, Mentivity and Croydon businesses, as well as a team of young people from South Norwood. There was Caribbean cuisine and music from a local radio DJ.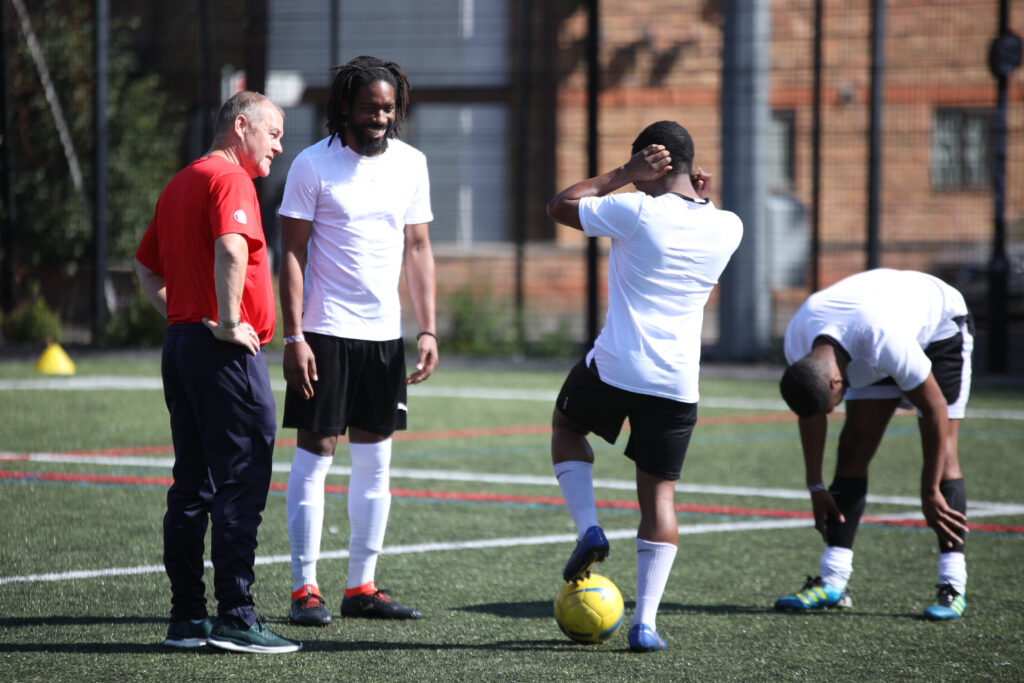 Croydon Police might not have won the tournament but, according to Inspector Kathy Morteo, their continued presence at events in the borough is crucial to maintaining positive relationships with local youngsters in the continued effort to reduce youth violence.
She said: "For our youth to see the police standing side by side with the likes of DJ Milktray, Anthony King, Palace for Life, Mentivity and all the great organisations here today, it shows them that there are people out there who really want to help them. Change won't happen straight away, but if we can keep changing the perception of a few young people at a time, it's all worth it."
Jean-Pierre Moore, Community Engagement Lead from the Violence Reduction Unit at City Hall, added: "It's exactly what we need in Croydon and it's great to see so many people having fun and coming together. There are lots of smaller organisations here using this as an opportunity to get connected and that is so important. Having that joined up, cohesive community spirit is a real driving factor for reducing youth violence."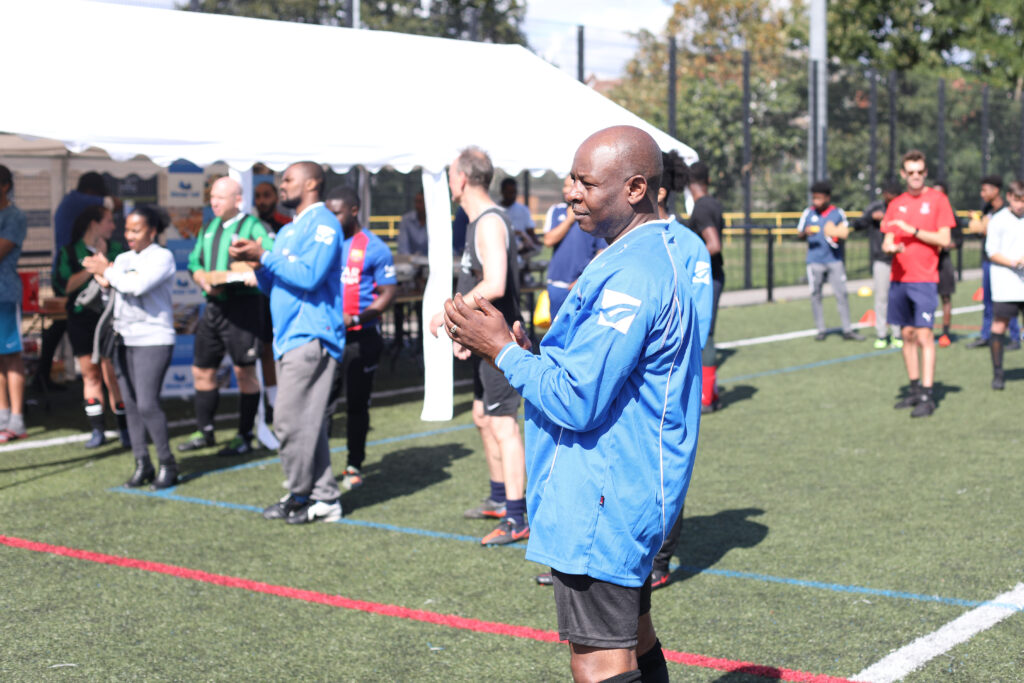 The event was the brainchild of Croydon community activist Anthony King, who worked closely with Palace for Life Foundation to bring the event to life. He explained: "We had a real breakdown between the police and young black men and the whole challenge has been to get the community to work together with the police to alleviate those challenges
"Today was all about bringing community organisations together to help young people to find out where to access support and services."
Susan Patterson-Smith, Head of Pathways and Learning at Palace for Life Foundation, said: "Our main goal is to help young south Londoners achieve bright futures and we cannot do that alone. Working together with the fantastic individuals and organisations that we've had with us today, we hope that many more young people can benefit and go on to lead safe and healthy lives."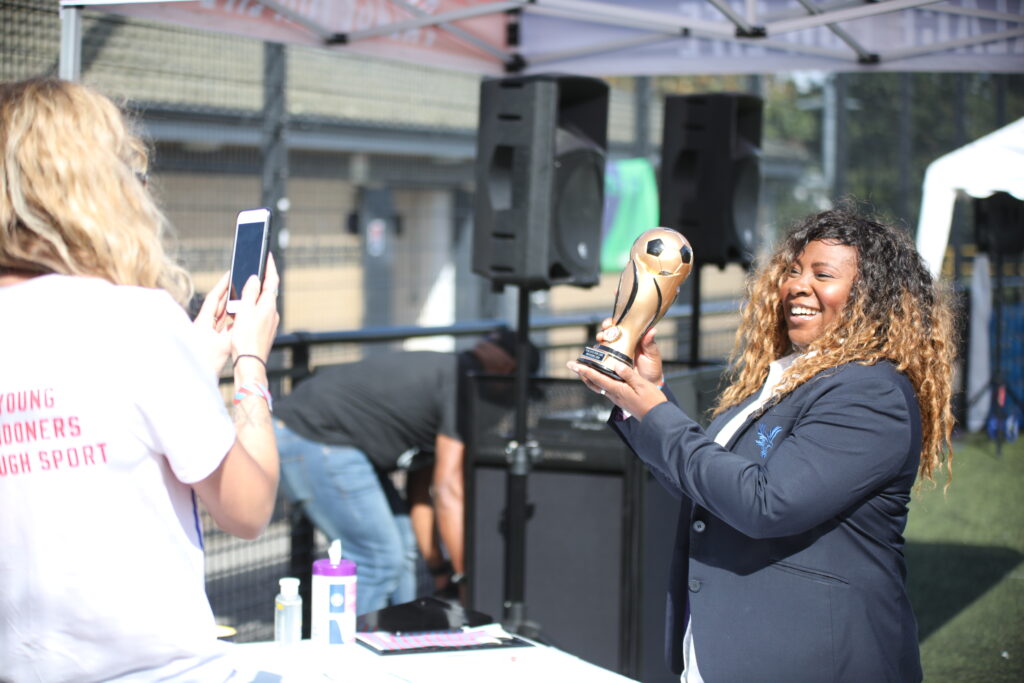 The event was also attended by local mother Yemi Aderemi who tragically lost her son Andre to knife crime in 2016. Yemi has been fundraising to provide potentially lifesaving 'bleed kits' for the streets of Croydon. You can find out more and donate to this fund here.
Pic credit: Palace for Life Foundation.
14 September 2020