Countdown to Safer Sport Day
Sports organisations around the world will be celebrating Safer Sport Day on August 8th.
Championed by the International Safeguards for Children in Sport Initiative, a coalition of more than 60 organisations working together to make sport safer for children, Safer Sport Day is about raising awareness and taking action.
The theme for 2020 is 'Take the Pledge', and organisations working with children in sport are being asked to signal their commitment, by pledging to embed safeguarding across their work.
The organisations within the coalition all believe that sport can educate and empower children, and help them build essential life skills and better futures while driving sustainable social change. However they say sport can only do this if it is delivered in a safe and supportive environment, and the coalition believes that it is every child's right to be safe during sport, and it is every organisation's responsibility to protect them. One incident of abuse in sport is one too many.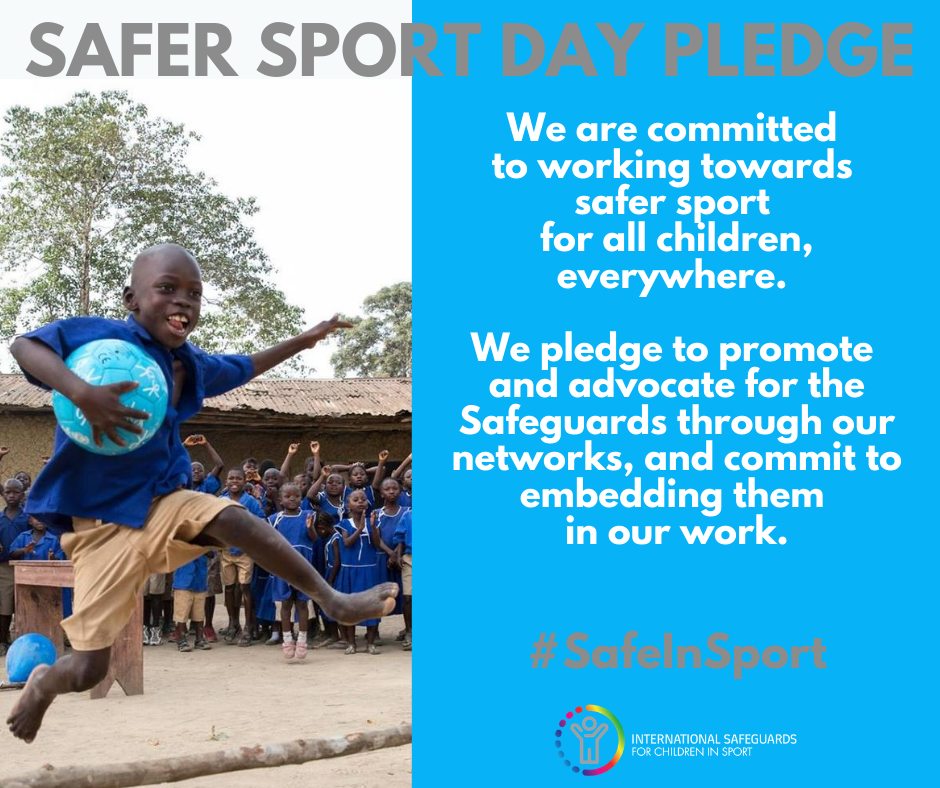 Safer Sport Day 2020 aims to highlight this issue and connect organisations to the resources they need to strengthen safeguarding in their work.
The International Safeguards for Children in Sport is a free resource, designed to guide organisations on their safeguarding journey. Available in 11 languages, the eight safeguards were developed with input from organisations across six continents. From large International Federations and Agencies, and professional top-flight sports clubs, to local grassroots NGOs operating in resource-poor settings, but still doing all they can to make sport safer for children – united by a single aim, all children, everywhere, safe in sport.
Therefore on the eighth day of the eighth month, the coalition is inviting your organisation to join them in celebrating the 8 Safeguards and Take the Pledge to make sport safer for children. To find out more and join the countdown to Safer Sport Day, click here.
31 July 2020