Coronavirus: How community sport is responding
Sport for Development organisations have been coming up with innovative ways of supporting their communities and networks in response to the Coronavirus pandemic.
As the public this week began responding to official Government advice on social distancing and working from home, many charities, club foundations and community sports organisations have had to close their programmes to prevent the spread of the disease amongst staff and participants.
Goodgym, the national network of running groups that combines regular exercise with helping local communities, announced its own preventative measures. Group runs will stop for the foreseeable future and anyone undertaking 'community missions' must undergo new training which includes additional safety measures.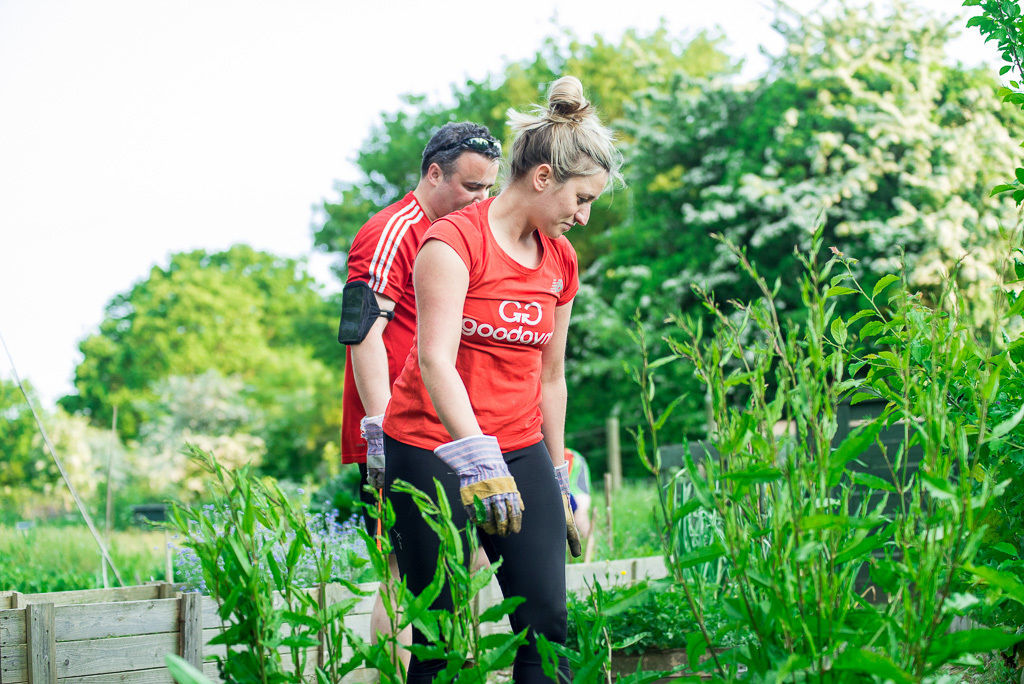 "We will aim to focus on high-impact tasks to support community services and task that have minimal risk of spreading Coronavirus," the charity stated on its website. "We will aim to work more closely with partners such as the Red Cross and Hospital Discharge Teams to safely support those who need our help."
Goodgym founder and CEO Ivo Gormley tweeted that it was "sad looking at our run reports page and seeing nothing for the first time in almost 10 years".
Sporting Memories Network, the national charity that uses sports reminiscence and physical activity to helping tackle dementia, depression and loneliness, has had to suspend all of its club activities across the country. However it has announced the launch of a free digital version of its 'Sporting Pink' publication which includes fun sports reminiscence activities that participants can use at home, with carers and family members able to sign up too.
INITIATIVES
Football clubs and their community foundations were amongst the first to come up with new initiatives to help individuals in their local communities.
Watford FC launched the 'Hornets at Home' scheme, asking fans to step forward and volunteer to help other supporters in need - whether that is picking up shopping, general maintenance tasks or simply a chat over the phone.
And Everton FC have created the 'Blue Family', a co-ordinated outreach and engagement campaign to maintain contact with fans and provide vital support and assistance to the vulnerable. The club has provided £50,000 to fund the launch and provide initial assistance. Northampton Town have launched a similar campaign called 'Keep calm and Cobbler on' drawing on the club's nickname.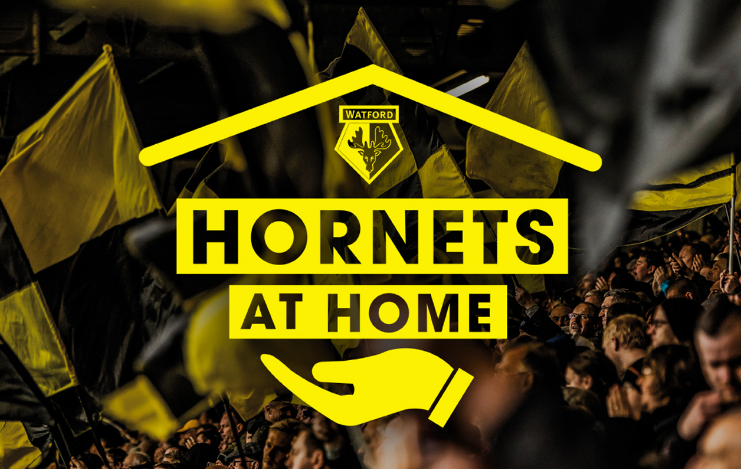 Chelsea have offered the use of a hotel at its Stamford Bridge stadium to NHS staff working in the area. The initiative came from club owner Roman Abramovich.
In Scotland, Dundee FC in the Community Trust launched its new online portal, which will be updated weekly so that community programme participants can still enjoy some parts of their sessions whilst staying at home, and Aberdeen FC Community Trust says its team of 80 volunteers are "standing ready to whatever is needed" which includes working with local partners to step up the fight against food poverty in the area.
Colchester United's Football in the Community Scheme is offering help to local residents who face a long period of self-isolation. Head of Community Corin Haines appealed to organisations that work directly with the elderly or vulnerable to get in touch should they require support of the club's services.
VULNERABLE
He said: "We expect organisations who work with the elderly and vulnerable to be overwhelmed in the coming months, we want to be part of the solution and support where we can based on our own staff capacity. Our team of staff can support these most vulnerable people on an individual basis so that we remain connected to these communities, we don't want these people to feel cut off at this worrying time."
Another League Two club, Stevenage FC, have launched a 'Community Careline' to help local people affected by the virus. The service will look to provide non-medical advice and support, using club staff working from a single telephone number.
The club will work with local foodbanks, open its kitchens for community use, and set up a helpdesk for the over 70s who need help with everyday tasks, as well as providing friendly chat. Chairman Phil Wallace told the club's website: "If we all work together, we can avoid serious hardship to people that need the most help."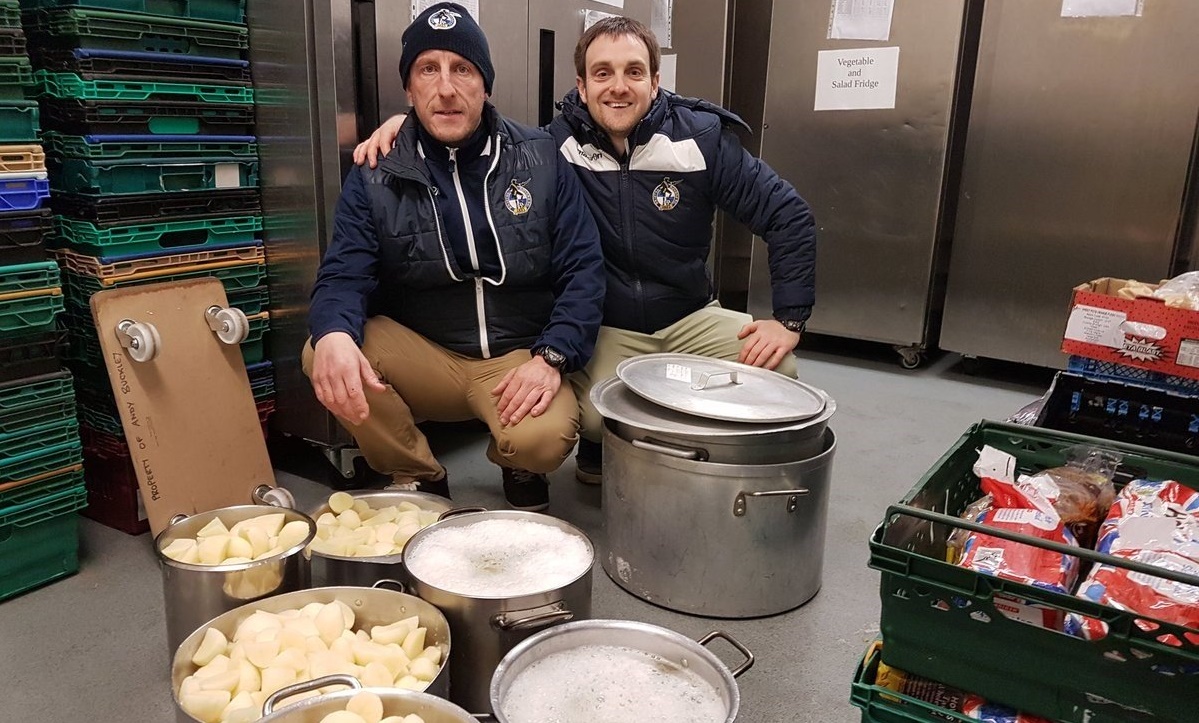 Bristol Rovers Community Trust (above) is asking local groups and organisations who work with at-risk individuals and communities to get in touch.
Adam Tutton, CEO of the Trust said: "We are more than happy to help out our community in anyway we can during this difficult time, be that transporting foodstuffs to vulnerable people or supporting front line staff to get to and from work. Our club is nothing without the local community and we hope to be able to support those who need it most, based on our own staff capacity."
Tranmere Rovers in the Community have delivered contact cards to the people who would usually attend their dementia and walking football sessions. Its Twitter account explained: "These cards have our contact details on so they have someone to talk to during this time."
And staff at Blackpool FC Community Trust took to the phones to contact participants from their community-based sessions to let them know they had been postponed. "We have been having a little chat too, taking extra time to make sure our participants know they are not alone," the Trust reported on Twitter.
COLLABORATIVE
England Boxing have highlighted the plans of one of its clubs to support the local community. Redcar ABC (below), on Teesside, have been forced to suspend sporting activities and have turned their attention to providing assistance to local people in need.
Meanwhile the Acting CEO of StreetGames delivered a rallying call to the network of 'Locally-Trusted Organisations' it supports across the country. Mark Lawrie pledged that the national charity would "be collaborative and creative" in helping to "develop models of supporting young people to remain active whilst in isolation or to make Fit and Fed happen without bringing groups together as we usually would".
He added: "We don't yet know what the needs of our communities will be but let's be ready to develop the solutions together as they emerge."
Sport England have set up a page on their website to advise grassroots organisations and invite feedback. The funding body says it accepts that organisations may need more flexibility around deadlines and KPIs (key performance indicators) agreed in contracts for the delivery of programmes it is funding.
It is also launching a nationwide campaign to encourage people to share ideas on how to stay active at home using the hashtag #StayInWorkOut.
What is your Sport for Development organisation doing to tackle the crisis? Email hello@connectsport.co.uk or tag @ConnectSport in your tweets so we can share your work.
Pic credits: Bristol Rovers Community Trust, Blackpool FC Community Trust, Goodgym, Watford FC.
25 March 2020