ConnectSport TV: Sport tackling issues of 'ageing society'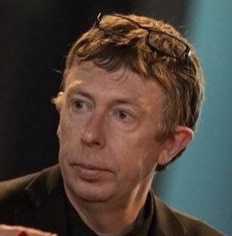 Sport is playing a key role in tackling some of the "huge challenges" which have been created by an ageing society, thanks to a groundbreaking charity.
The Sporting Memories Network was founded in 2011 to support older people who are battling dementia, depression or loneliness.
The charity has gone from strength to strength, and recently launched a new recruitment drive entitled 'Join the Squad' encouraging more volunteers and staff to get involved.
In a two-part interview, the charity's co-founder Tony Jameson-Allen spoke exclusively to ConnectSport about the power of sport to tackle one of society's most difficult issues.
He said: "We set up the Sporting Memories Network in 2011 to really try to address a need to engage older men, particularly those who were facing a big challenge living in an ageing society where dementia, depression and loneliness have a massive impact on society's wellbeing and the wellbeing of individuals.
"We try to work a solution that would address some of those huge challenges that society is facing. The way we address that is we use the history and heritage of sport to connect people, to unite communities, to unite generations.
"We use images, we use memorabilia, we use video, we use other people's memories and reports to help trigger memories of either playing or watching sport."
Whether it's preventative work around health issues or reducing feelings of isolation which could lead to depression, the charity's work demonstrates the powerful role that sport can play in our local communities.
Tony said: "On the whole, sport holds positive memories …. happy memories, feeling connected, being part of a community of sport.
"[It's about] playing sport, the freedom and the fun of playing on the pitch; being part of a team and we are trying to put people together as a team, to come together to share those memories, to make new friendships, to share stories, to have fun, to have laughter and also to enjoy trying to play some of the sports that people once enjoyed before, or indeed try new sports to remain physically active."
He added: "In terms of the history of health and social care, dementia services in particular, my own background I used to work as a psychiatric nurse, working with people with dementia. Older people should be valued and cherished, society should be looking after the heroes who built this country. They built our sports stadia, they won World Cups, they won gold medals, they coached our children, coached our successful athletes now, they built our sports, they were our administrators.

"We should be celebrating their lives and making sure that they have an old age that is enjoyable, no matter what conditions they're living with and we should all work together to try make life as much fun, bring a quality of life to older people across the country."
To find out more about Sporting Memories Network, visit their page on the ConnectSport directory.
31 May 2018