Community sport has 'massive value' - Sir Keith
Community sports clubs have "massive value" at a time when "social cohesion is a challenge", according to Sported founder Sir Keith Mills.
Sir Keith will step down as chairman of the charity this month, 11 years after setting it up as part of the legacy of the London 2012 Olympic Games, in which he served as Deputy Chairman of the organising committee.
Sported supports more than 3000 community sport and youth groups which are using sport and physical activity to tackle a wide variety of social problems. It does this by providing much-needed professional expertise, resources and business mentoring to help build each club or group's capacity and long-term sustainability.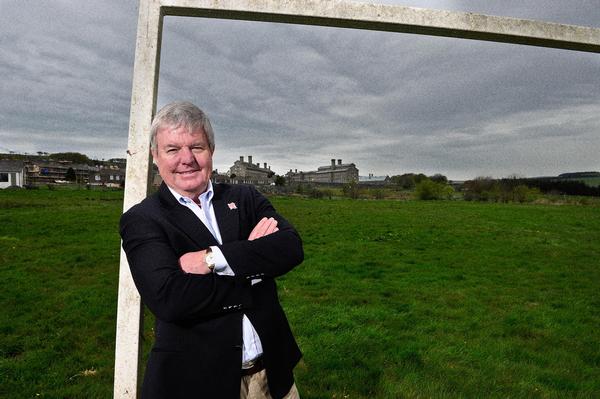 In an interview published by The Guardian, Sir Keith said: "Our core message is these local community sports clubs have massive value to the community, and especially at a time where social cohesion is a challenge.
"Sported's role is just to help them do what they do best."
One of the issues facing the Sport for Development sector is that it often struggles to gain media coverage and grow wide-scale awareness, in comparison to elite sport for example.
"There's a whole chunk of sport which has enormous value to society but isn't talked about because it's not sexy enough," said Sir Keith.
"But you only have to look around to see what grassroots sports clubs can do for communities, especially in disadvantaged areas."
The article also highlights the work of Sported member Burgess Sport, an association of local sports groups operating out of Burgess Park in Southwark, south-east London.
Sir Keith added: "If you go around the country there are thousands of clubs like Burgess Sport who do an amazing job.
"Sadly these clubs are all struggling as local authorities have got less and less money. In fact many are living almost hand to mouth so what we try and do is help them in whatever way we can."
To find out more about Sported, visit its ConnectSport directory page. To add your organisation to the directory, contact hello@connectsport.co.uk.
10 January 2019