Community clubs face threat of 'extinction' - Chiles
Broadcaster Adrian Chiles has warned that many community-based youth groups and sports clubs face "a clear and present danger of extinction" unless something is urgently done to support them through the Covid-19 pandemic.
The BBC Radio 5 Live presenter is one of three Chairs of the 'Chiles-Webster-Batson Commission on Sport and Low-Income Neighbourhoods' [sportcommission.org], an independent inquiry into the importance of sport for young people and their communities. His fellow Chairs are Charlie Webster, another television presenter, and Brendon Batson OBE, the former footballer and Deputy CEO of the Professional Footballers Association.
Chiles (pictured below, right) was speaking exclusively in a Q&A with ConnectSport, which is supporting the Commission.
"So many of these organisations are facing a clear and present danger of extinction," he said. "We can't let this happen.
"These are men and women on the frontline in the community invariably working for nothing helping young people."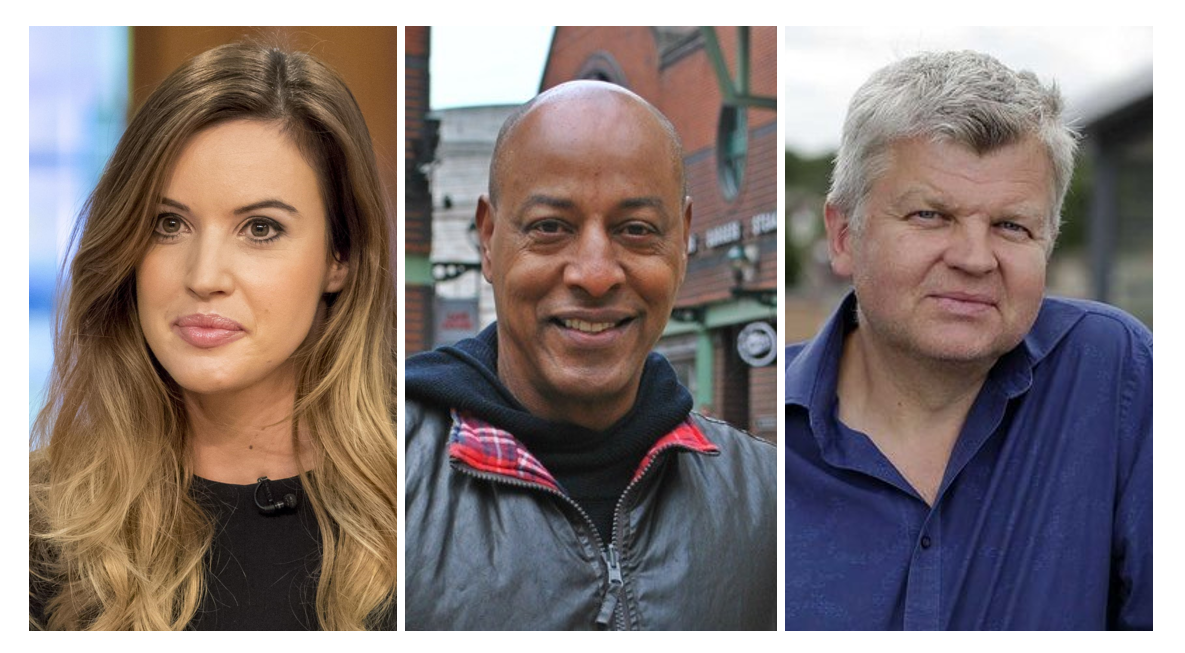 He added: "There's a lot more to it than just sport. Kids will also get support with everything from their education, to help navigating whatever family crises they may be going through.
"And it's all done on an absolute shoestring. It's really, really important work these groups are doing but if we don't act soon they won't be around much longer to do it."
He explained: "It's plainly a false economy to let them go. Without them the kids who did have somewhere to go, will have nowhere to go.
"And that won't end well. The costs to society further down the line, in terms of mental health issues and crime and so on, will be far greater than the paltry sums needed to keep them going."
The Chairs have written to the Prime Minister calling for financial support for the community sport sector, with an estimated 6000 jobs in the balance.
EVIDENCE
The year-long Commission is staging a series of round-table events on different themes, such as community safety and holiday hunger, each supported by academic evidence.
The events also hear from community workers, parents and children, and look at how and why neighbourhood organisations use sport to mitigate against the health and social inequalities that impact on young lives in disadvantaged areas.
Writing in his Guardian column earlier this year, Adrian also said: "It is a tragedy that in the world's fifth largest economy we have children growing up in poverty. Being born into poverty shouldn't be a life sentence, but for too many it is.
"This Commission is going to work out how to support them better, and to make sure policy-makers get the message. We want an accessible, safe and empowering space for every child.
"I'd always been dimly aware of the value of community youth and sports clubs but I had no idea until recently what a massively beneficial role they play in the wellbeing of so many communities, especially in disadvantaged areas.
"I want this Commission to shine a light on their brilliant work and what we can all do to help them go from strength to strength."
He added in the Q&A, published by ConnectSport this week: "The biggest challenge for these organisations is that the kind of people who can now make the decisions which could save them, generally aren't the kind of people who live in communities which get the most benefit from them.
"That's not a criticism; I didn't have a clue how much amazing work was being done either until I started working with the Commission.
"It's our job to wake everybody up to these national treasures before it's too late."
To find out more about the Commission, visit sportcommission.org.
03 November 2020