Coalition appoints ConnectSport as media partner
ConnectSport has been appointed as the official media partner of the Sport for Development Coalition.
The Coalition is a growing network of around 60 UK-based organisations dedicated to using sport and physical activity to benefit society, ranging from charities to sports governing bodies, funders and networks.
It is supported by Comic Relief, Sport England and the Laureus Sport for Good Foundation, and in June appointed its first full-time manager, Sarah Mortiboys.
ConnectSport is a free-to-join online directory of organisations working in the Sport for Development sector. It provides a not-for-profit news channel aimed at showcasing and sharing the work of those organisations, many of whom do not receive much media coverage despite their superb community work. The platform was founded by former Press Association sports editor Simon Lansley, who has been working in the Sport for Development sector since 2011.
Sarah said: "The Coalition is delighted to appoint ConnectSport as our official media partner.
"As a neutral platform, ConnectSport does not seek to promote any single organisation active within Sport for Development, but instead focuses on the positive social outcomes of sport and physical activity, and promotes any organisation helping to generate those outcomes.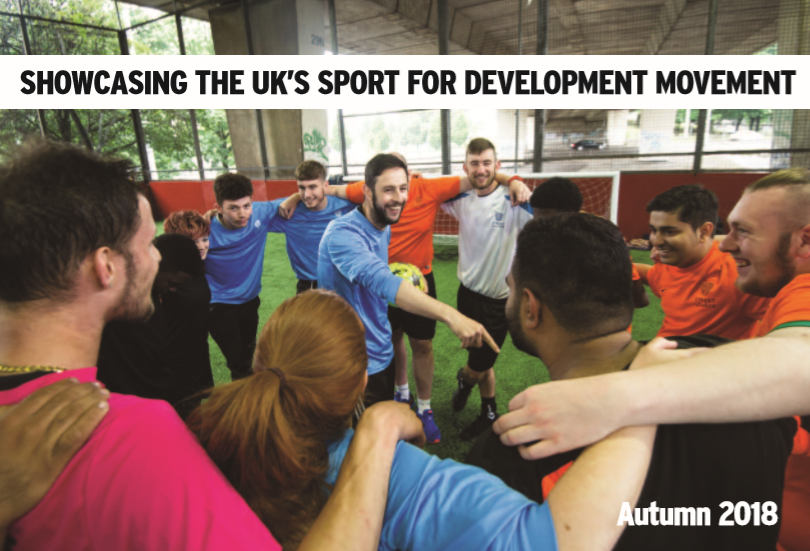 "This open, collaborative approach is exactly what the Coalition is aiming to promote and achieve across the sector, and we encourage any organisation using sport for social change to register on the ConnectSport directory so we can build up an accurate picture of this amazing industry across the UK."
More than 100 organisations have registered on the directory since its launch in April 2018. Each organisation receives its own page so that visitors to the website can filter organisations by sport, location and area of interest (or social outcome).
ConnectSport founder Simon Lansley said: "Whether it's programmes aimed at preventing unemployment or crime, tackling physical inactivity or mental health issues, the Sport for Development sector seeks to resolve a huge range of important social issues, and its valuable work deserves a much higher profile.
"Working with the Coalition will help us to grow the ConnectSport directory, allowing users to narrow their search and find out about organisations which they might not previously have discovered. Our aim is to help newcomers to the sector – such as potential investors, volunteers or programme beneficiaries – find a way to connect with the organisations and projects which suit their needs."
The platform is managed by a team of national media executives and reporters, and officially supported by the Sports Journalists' Association.
Simon added: "In uncertain times for both sport and society, the Sport for Development movement offers a fantastic new opportunity for a wide variety of actors to create real and lasting social change. ConnectSport is dedicated to helping the Coalition take that message to the widest possible audience."
For media and advertising opportunities, or to add your organisation to the ConnectSport directory, contact hello@connectsport.co.uk.
10 September 2018