Coaches coming from the community
Providing pathways for programme participants to become coaches can help to increase trust amongst local young people and build stronger communities.
That's the view of Laura Wilson, Community Projects Co-ordinator at Newcastle United Foundation.
Speaking in an interview with The Good Sports Podcast, Laura revealed that almost one in three coaches at the Foundation was previously a participant.
She said: "Around 30% of our coaches have progressed from being participants at the session so they understand what it feels like to be that person. Some of them are from the areas that we visit so it is someone the young people can trust and get to their level.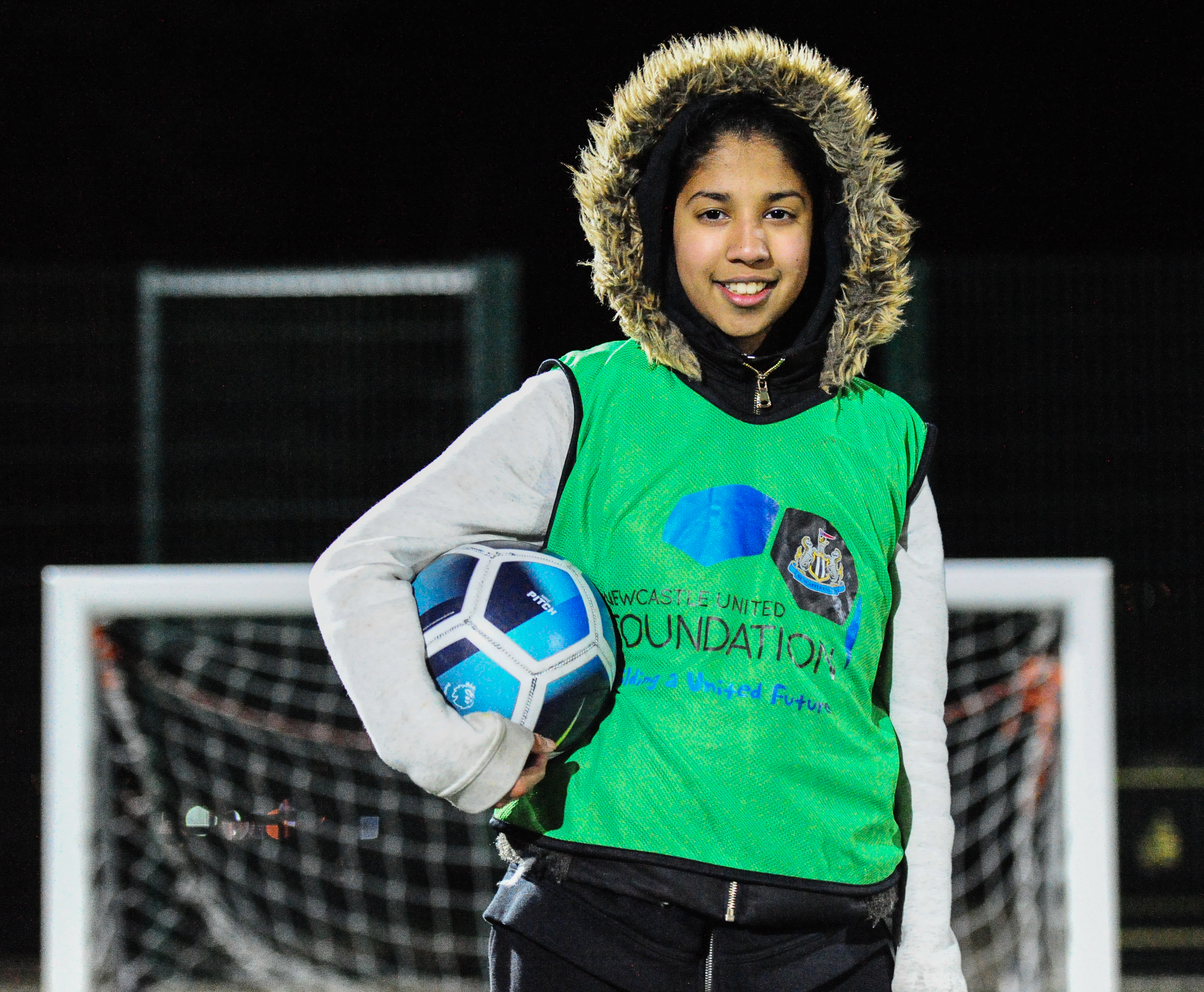 "We work with the police and coaches to provide playing and coaching opportunities for young people and try to build stronger communities through that."
Laura explained: "We had a young lad from Somalia who couldn't speak a word of English but, through the Newcastle United Foundation, he is now a coach for us and is going on to study engineering at university in September.
"I'm not saying that is down to us but I think having that session is providing these opportunities."
The Foundation is helping to improve confidence in young people living in deprived areas through programmes such as Premier League Kicks, which provide support to communities which otherwise may not have access to activities and amenities.
Laura added: "Parents maybe can't afford for their children to play so these sessions provide an opportunity for young people to get involved in a structured football session.
"It provides a consistency on a Friday night, which is great for the young people. We even had the manager (Rafael Benitez) and captain (Jamaal Lascelles) at a session last season the night before a matchday and it doesn't get better than that for these young people."
The Foundation works with local people aged from eight to 90 years old, allowing people with physical and mental barriers to participate in regular football.
Walking football is another fast-growing project that the Foundation introduced three years ago.
Laura said: "We took walking football on as a project three years ago with bits of funding.
"It really is 'word of mouth' with a lot of these sessions. We used to have 10-15 people coming along but now we have 200 people registered and continually expanding.
"Local councils have started to help fund us so it is being recognised as a health benefit but because it is so new, we have no research on the health benefits.
"A lot of older people we have playing wouldn't do any physical activity but are now in sessions every week."
Find out more about the Newcastle United Foundation on their ConnectSport directory page. To add your organisation to the directory, contact hello@connectsport.co.uk
11 July 2018