Clubs unite to reduce kids' sugar intake
Three EFL football clubs are helping to fight childhood obesity by challenging young people to 'Give Up Loving Pop' for 21 days.
Accrington Stanley, Fleetwood Town and Preston North End have partnered with Lancashire County Council, Healthy Stadia and Food Active to help children to cut back on their intake of sugary drinks.
The three clubs' community coaches will raise awareness of the health harms of high-sugar and diet drinks and encourage local children and young people to drink more water and low-fat milk.
While the links between excess sugar consumption (particularly in fizzy drinks) and tooth decay are well known, fewer people are aware of the effect of high-sugar drinks on weight gain. Long-term regular consumption of sugary drinks can increase the likelihood of developing serious health conditions such as heart disease, type 2 diabetes and various forms of cancer.
Recorded percentages of Year 6 children carrying excess weight and five-year-old children with obvious tooth decay are above the national average in the Lancashire areas of Hyndburn, Preston and Wyre.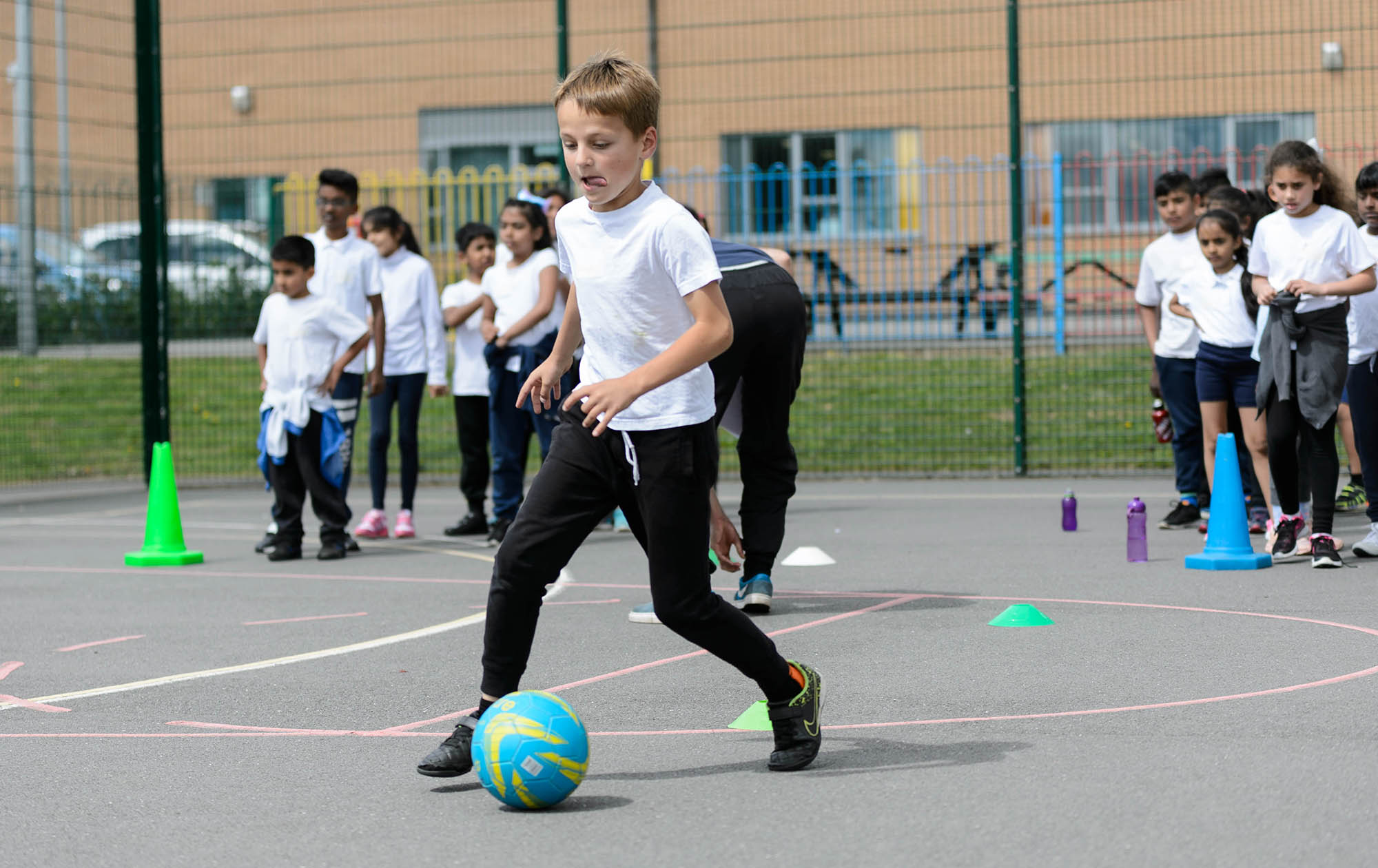 To help tackle this, specially trained community coaches will deliver classroom-based games and physical activities to Year 5 children that will teach them why it is important to look after their teeth and gums, how to read and interpret food labels on bottles or cans of drinks, and why hydration is important for their education and playing sport.
Key Stage 2 children will also score points and receive exclusive prizes from the three football clubs for cutting back on sugary drinks – or to 'Give Up Loving Pop' - for 21 days as part of the GULP Lancashire project. Children will receive a reuseable water bottle and a postcard with key information to show their parents.
At Key Stage 3, young people will be encouraged to follow a Facebook campaign which will highlight the marketing techniques used by sugary drinks manufacturers to promote their products.
The initiative will be evaluated by researchers at Liverpool John Moores University, and hopes to change the attitude and behaviours of children and young people toward high-sugar drinks.
Matthew Philpott, Director of European Healthy Stadia Network, said: "It is fantastic to see professional football clubs and their community trusts use the power of their badge to help children and young people to cut back on sugary drinks.
"We hope that other football stakeholders will take note and reconsider their relationship with high-sugar drink companies, which use sport and physical activity to associate their products with a healthy and active lifestyle, which runs contrary to what the evidence is telling us – that sugary drinks are bad for our health, in particular for our children."
Harriet Creighton-Levis, Schools Provision Manager at Preston North End Community & Education Trust, said: "As Preston's local professional football club and Community Trust, it is almost our duty to help combat these alarming figures, and through this fantastic new initiative – alongside our Education Programmes, we're hoping that we can encourage more children to 'Give Up Loving Pop' this summer."
Find out more about the European Healthy Stadia Network on their ConnectSport directory page. To add your organisation to the directory, contact hello@connectsport.co.uk
11 June 2018