Clubs unite for Cyrille Regis Legacy Trust programme
Former Wolves and Nigeria goalkeeper Carl Ikeme was the latest star name to support the 'Strike A Change' mentoring programme which is run by the Cyrille Regis Legacy Trust.
Carl was forced to retire from football after being diagnosed with acute leukaemia in 2017. He is now in remission and gave up his time to support the Trust, whose innovative programme brings together young people engaged with the foundations of six West Midlands clubs – Aston Villa, Birmingham City, Coventry, Walsall, West Brom and Wolves.
Sky Blues in the Community, the charitable arm of Coventry City, played host to the fourth round of the Strike A Change programme.
Each club has adopted a theme based on a letter in the name 'Cyrille' with Coventry's event focusing on 'integrity'. With the young people watching on, Carl was asked why integrity was an important character trait.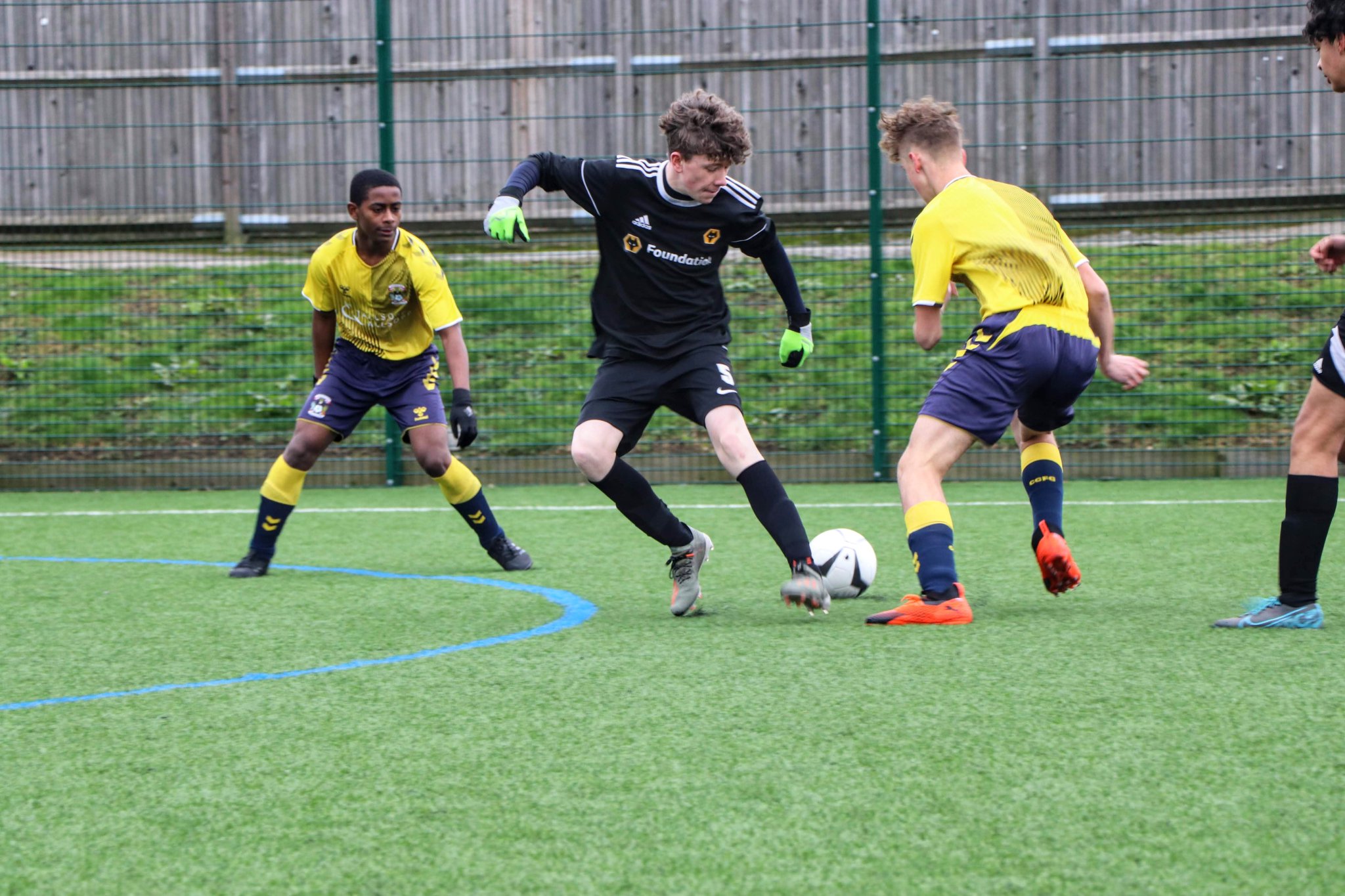 He responded: "I know that there will always be someone in Tipton, Walsall or Birmingham that might say 'I've met that Carl Ikeme before, he's a nice guy' and that's important to me because people know that I actually have time for them and people remember your character and remember how you are.
"I know that I can walk anywhere and people will have respect for me because I always show them respect. It's an important factor and I feel like it helps open doors for you as well. Showing manners, being on time, being punctual, it all helps and shows that you're respecting your teacher, your employer and your friends."
Cyrille's brother Dave Regis, another ex-player who attended the event, explained the thinking behind the programme.
"It's pitched at the right level (for the young people). We all know they want to play football, get out there and show their skills. You can see they're learning about themselves, how respectful they are, listening intently and asking questions.
"From speaking to one or two of them, they really do get what the programme's about and the experiences from their point of view, getting out of their areas and seeing things from a different prospective. I'm sure it's going to motivate them to do good things."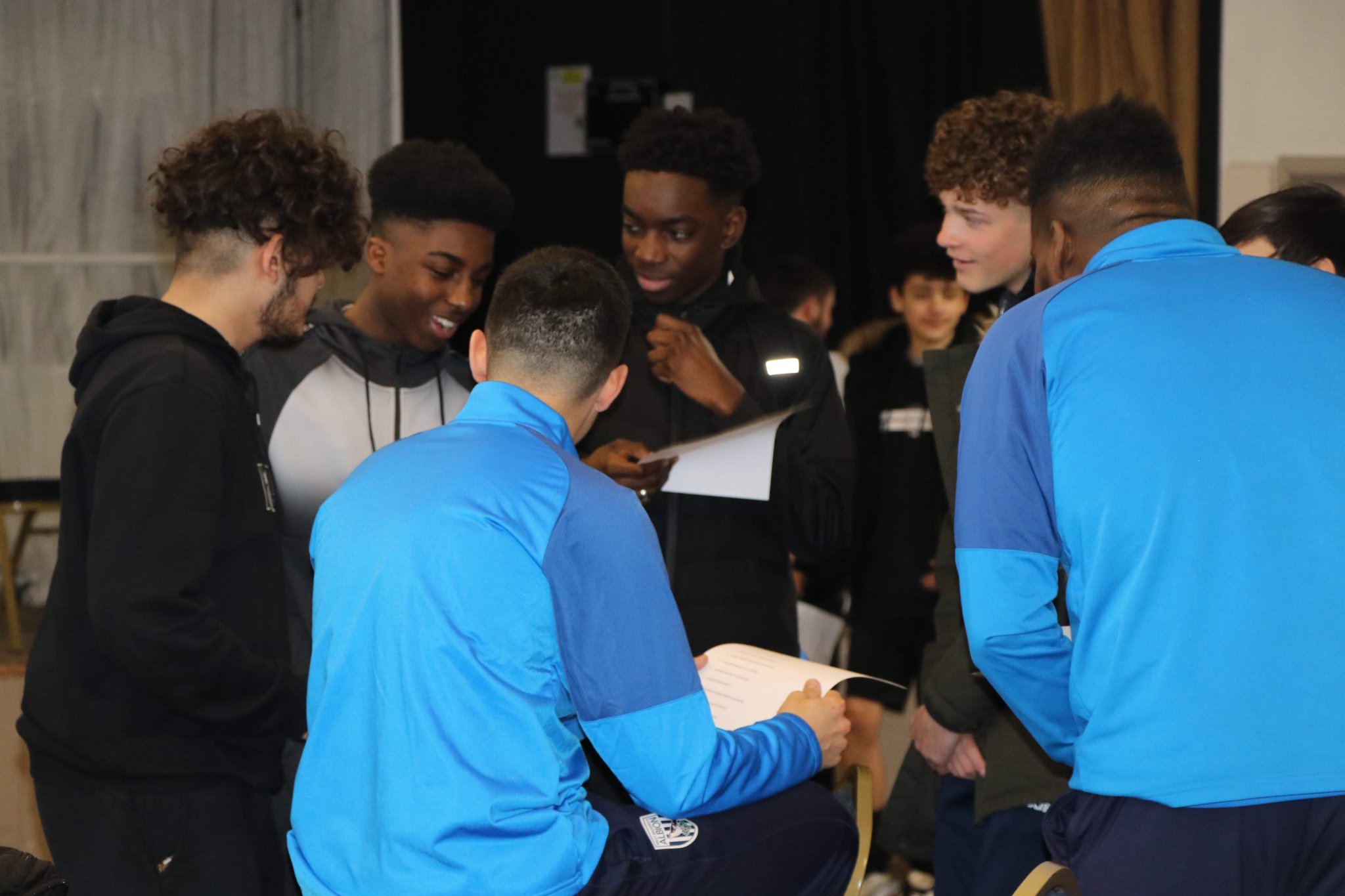 After a morning of workshops, talks and Q&A's, the clubs played against each other in a friendly tournament.
Julia Regis, Cyrille's wife, said: "It's been such an amazing day. Each event we hold encourages me that this programme is making a difference and having an impact on the lives of the young people.
"Carl Ikeme's story was absolutely inspirational, you could see how gripped the young people were as he shared his life experiences. It was such a great story of resilience, overcoming adversity and determination.
"I believe some real important life lessons were learned today. All the staff as usual were so supportive and organised the day with excellence. I'm just really grateful and excited for the future of this project."
Walsall FC's community department are the next hosts of the 'Strike A Change' programme. Their event on March 28 will focus on 'learning'.
Find out more about the Cyrille Regis Legacy Trust at cyrilleregis.com.
26 February 2020