Clubs up their game on mental health
Three football clubs this week announced more details on how they are working to improve the mental wellbeing of supporters and people in their local communities.
Newcastle United Foundation launched the 'Be a Game Changer' campaign to encourage fans to take a proactive approach to looking after their mental health.
Funded by Newcastle City Council and the Premier League PFA Community Fund, the campaign aims to raise awareness, and change perception of mental health issues. It will encourage fans to take action to look after their mental health, in a similar way they would look after their physical health.
The campaign will include real life stories from fans who have experienced mental health issues, information and tips to support mental wellbeing, education workshops, signposting to specialist services as well as matchday activities at St James' Park.
Suicide is the biggest killer of men aged 20-49 across England and Wales and in 2017, according to the Office of National Statistics, and the North-East had the highest number of suicides in the UK.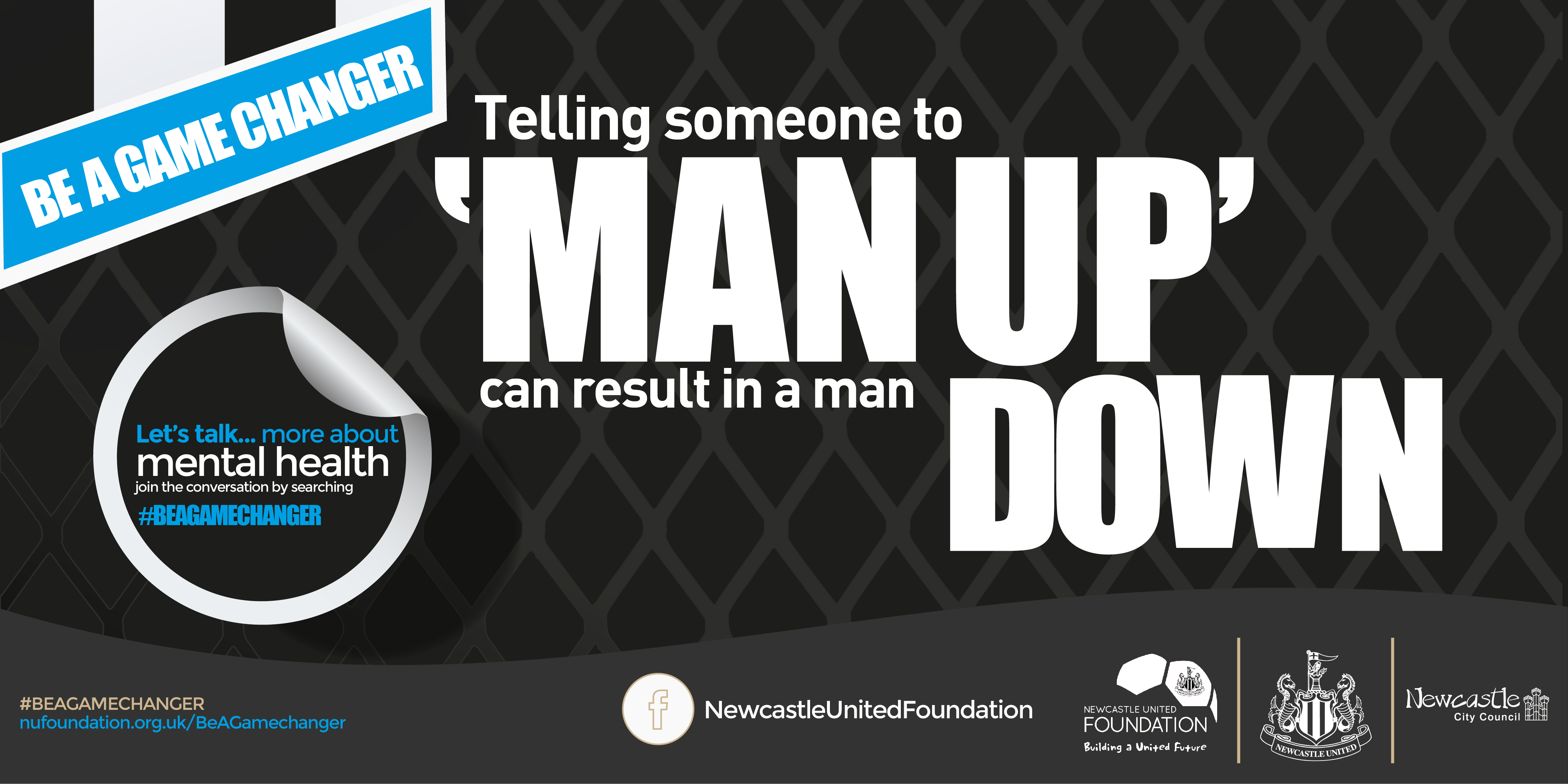 Ashley Lowe, Health and Wellbeing Manager at Newcastle United Foundation, added: "Mental health problems affect one in four of us – to put that in perspective that's 13,000 people at every home game at St. James' Park.
"Stress, anxiety and depression are the most common mental health problems, often accompanied by physical symptoms such as difficulty sleeping, muscle tension and headaches. Exercise and talking are both proven to help so we want to help men, and their family and friends, by giving them the tools to improve their own mental wellbeing."
Councillor Kim McGuinness, cabinet member for culture, sport and public health at Newcastle City Council said: "The power of the Newcastle United Foundation's brand and the communities this can reach will help to engage people from across the city, kickstarting conversations with people who may have shied away from this previously.
"Mental health and physical health go hand in hand and I am looking forward to see what activities are going to be launched and encourage everyone to engage with the campaign as much as possible."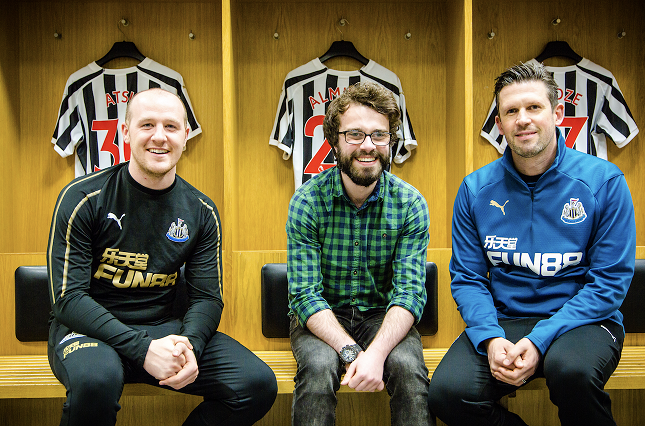 Meanwhile Mansfield Town Football in the Community are launching a new programme called 'Active Minds' which aims to promote inclusion and tackle isolation.
The group will run every Friday morning at the club's stadium for 48 weeks, and is open to men aged 18 and above, specifically those suffering with issues such as low self-esteem, isolation and loneliness, depression and anxiety.
Mark Hemingway, the club's Head of Community, said "Mental Health carries a massive stigma but what we've found through working with community partners on recent pilot projects, is that sport really unites people and unlocks those barriers holding people back.
"The group will carry no pressure whatsoever for people to talk about their problems, but will 100% provide a safe and secure environment for them to do so if and when they feel the need to do so.
"The suicide rate in males particularly is alarming, and when you factor in the negative pathways which depressed males can slip into as a result of depression such as alcoholism, drug use and homelessness – there needs to be something in the community to intervene and help these males get back onto a positive path which is what we are aiming to do through this project."
The programme will have two tiers with Active Minds: Sport aimed at anyone who wants join a range of sporting activities, and Active Minds: Chat which is geared towards men aged 60 and above living with dementia.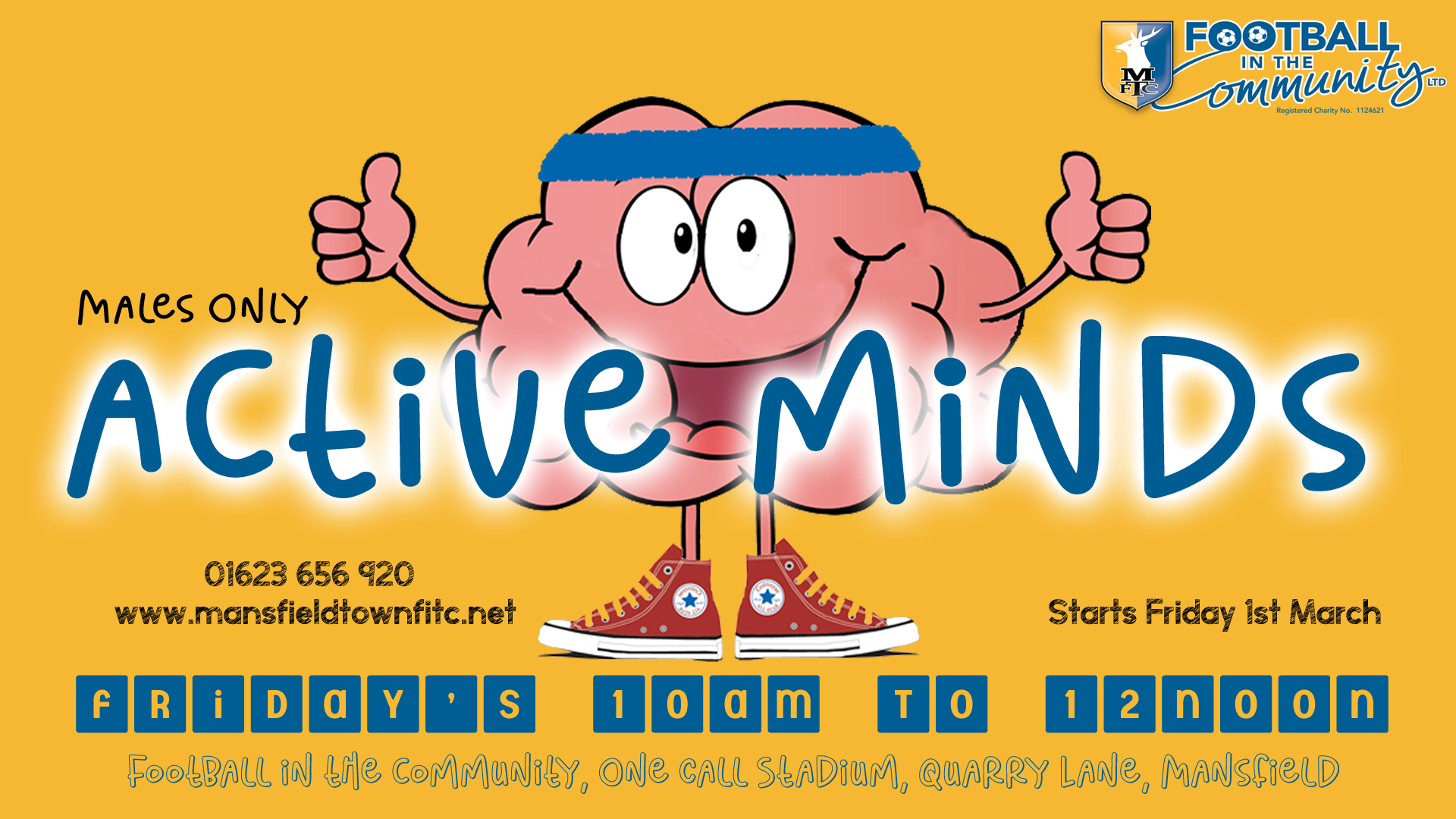 Also this week, Cambridge United released an extended video of first-team players Gary Deegan and David Forde opening up on the importance of discussing mental health.
It followed the release of four short films marking 'Time To Talk' Day on February 7, which included conversations between players and staff designed to show the value of talking and supporting one another.
The films form part of United's programme to be a 'mentally healthy football club' which has included Mental Health First Aid Training by the national charity Mind for the majority of the club's coaching staff. The English Football League announced its 'On Your Side' partnership with Mind at the start of the season.
The club, through Cambridge United Community Trust, is delivering the 'Mind Your Head' Programme in local secondary schools in Cambridge to promote positive mental health - with players taking an active role in talking about the pressures of dealing with social media for example.
The programme was recently praised in a parliamentary report by the All Party Parliamentary Group on a 'Fit and Healthy Childhood'. The report highlighted Mind Your Head as "an example of a successful practice-based evidence programme that is certainly capable of successful adoption and replication in other school settings."
Paul Farmer, CEO of Mind, said: "It's great to see Cambridge United taking such a strong leadership position in putting mental health at the heart of football.
"Their ambition to be a mentally healthy club, supported by their practical action plan, is a model for the game.
"Mind's partnership with the EFL is seeing clubs across the country starting to take action, working together with local Minds. Coaches play such an important role at all levels, so equipping them to understand and act is really important. I'm delighted to see the CUFC approach in the club and community taking shape."
The club is also partnering with Cambridgeshire County Council to provide mental health drop-ins at the Abbey Stadium. So far 15 families have received support through these drop-ins and the next two sessions, to be held in March and May, are fully subscribed.
If you would like ConnectSport to showcase your organisation's mental wellbeing programme, then why not respond to our March 2019 call for articles on 'Sport and mental health'? Contact hello@connectsport.co.uk for more details.
28 February 2019