Clubs provide meals for local vulnerable people
Premier League football clubs have been increasing the production of free meals for the National Health Service (NHS) and charities that support elderly and vulnerable groups.
Chelsea have been working with catering partner Levy to distribute 13,000 meals each week across London for an initial period of six weeks, while the Aston Villa Foundation is to expand its 'Villa Kitchen' initiative to provide more hot meals to vulnerable people across Birmingham.
The Blues' initiative is aimed at helping NHS staff who are working long shifts during the Coronavirus pandemic. The meals will be provided to Imperial College Healthcare NHS Trust across their five local hospitals, including St Mary's Hospital in Paddington, Charing Cross Hospital in Fulham and Hammersmith Hospital.
GRATEFUL
The club will also be working alongside charity partners to support the elderly, those in sheltered accommodation and vulnerable groups. These include Age UK, The Smile Brigade, Unity Works and other housing units in London.
Chelsea chairman Bruce Buck said: "We are and have always been committed to supporting our communities, especially the vulnerable, and at this time we recognise this is more important than ever."
Jess Millwood, CEO of Age UK Kensington and Chelsea, added: "Chelsea FC's support ensures that Age UK in Kensington and Chelsea can supply fresh daily meals to older vulnerable and isolated people. They include people living with dementia, significant frailty and illnesses such as cancer. Covid-19 is frightening and challenging, but the community response has been heart-warming. We are really grateful to Chelsea FC who have stepped up to help out so generously."
The initiative follows Chelsea's recent link-up with Refuge to tackle domestic abuse during the lockdown.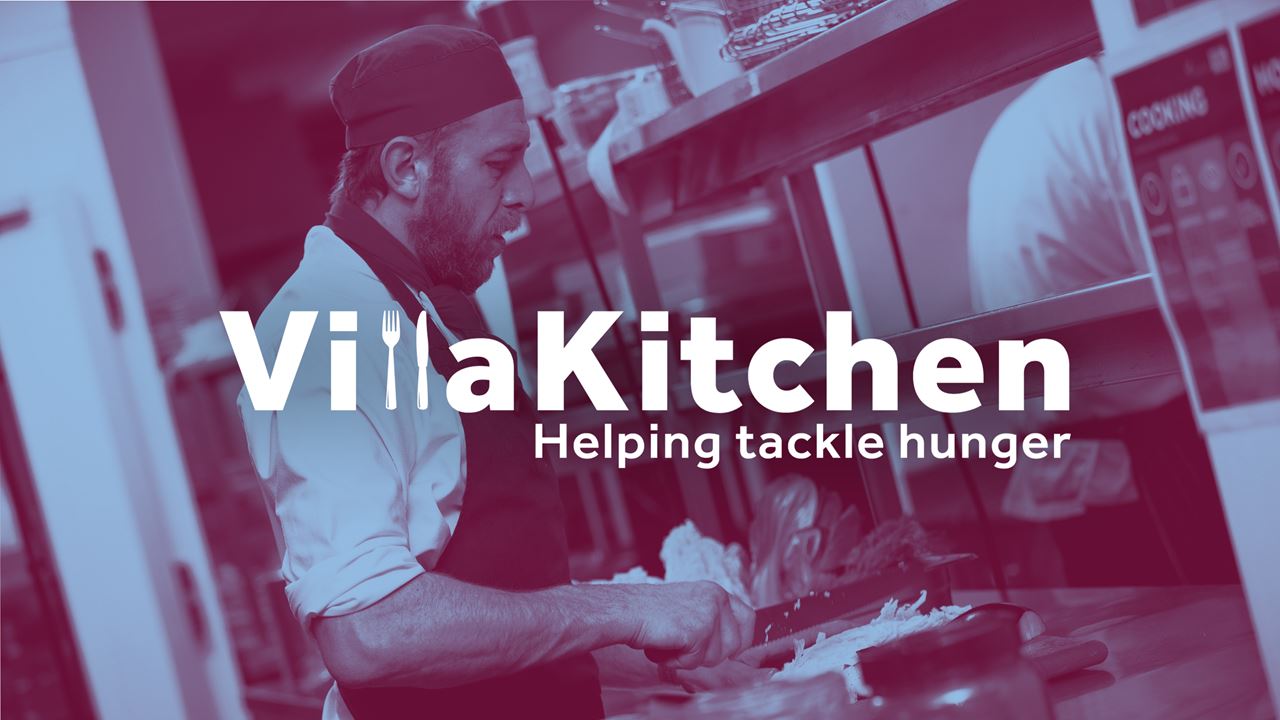 Meanwhile the Aston Villa Foundation will work with local organisations across Birmingham to distribute up to 500 hot meals each week to people who need them the most. Funds raised from last year's 'Big Villa Sleep Out' and a personal donation from Aston Villa's CEO Christian Purslow have made the new venture possible.
He said: "I am delighted to be able to support the Villa Kitchen, particularly during a time where this vital work will be needed more than ever, helping the most vulnerable in our society. Aston Villa Football Club and the Aston Villa Foundation will continue to aid those who are in need in the city of Birmingham during these most uncertain of times."
Villa Kitchen has been running since January, cooking 350 meals each week in partnership with Levy and distributing them to homeless people across the city through a range of outreach charities and organisations. The new investment will broaden the range of people they support, aiming to help feed the elderly, people with disabilities, shelters (such as domestic violence and refugee) and families who have been affected by the pandemic.
POVERTY
Working with the Active Wellbeing Society, who are co-ordinating initiatives to tackle food poverty on behalf of Birmingham City Council as part of a 'Brum Together' campaign, Villa Kitchen is linking in with the city's approach to food and hunger.
Head of Foundation Guy Rippon said: "We're really pleased to expand the reach of the Villa Kitchen initiative. The project was originally set up to support the homeless back in January and it has been very successful.
"The COVID-19 situation means that there are now lots of vulnerable people who aren't eating as they should, so we are therefore expanding the reach through additional resources committed for the foreseeable future."
30 April 2020