Clubs provide 'key mechanism' for stronger communities - Parry
The community work delivered by football clubs across the country is one of the "key mechanisms" in building stronger, healthier and more cohesive communities, according to the Chair of the EFL.
Rick Parry was speaking this week as 72 clubs from the English Football League's three divisions came together to celebrate their impact on the #EFLDayOfAction.
Throughout the day of action, players and managers joined participants in highlighting a range of community activities including food bank deliveries, projects to tackle loneliness and poor mental health, support programmes for refugees and asylum seekers, initiatives for children living in poverty, and disability sports sessions.
PROGRAMMES
During the Covid-19 pandemic, EFL Club Community Organisations (CCOs) have distributed over 1.4million food parcels, more than 179,000 items of PPE, 22,000 prescriptions and donated over 2,100 laptops and tablets to vulnerable people across England and Wales.
EFL Chair Rick Parry said: "The way that our clubs and CCOs have adapted to deal with the challenges of the past year is remarkable, responding to the growing needs of their communities affected by the pandemic while also continuing to deliver critical life-changing programmes in towns and cities across England and Wales to people who need it most.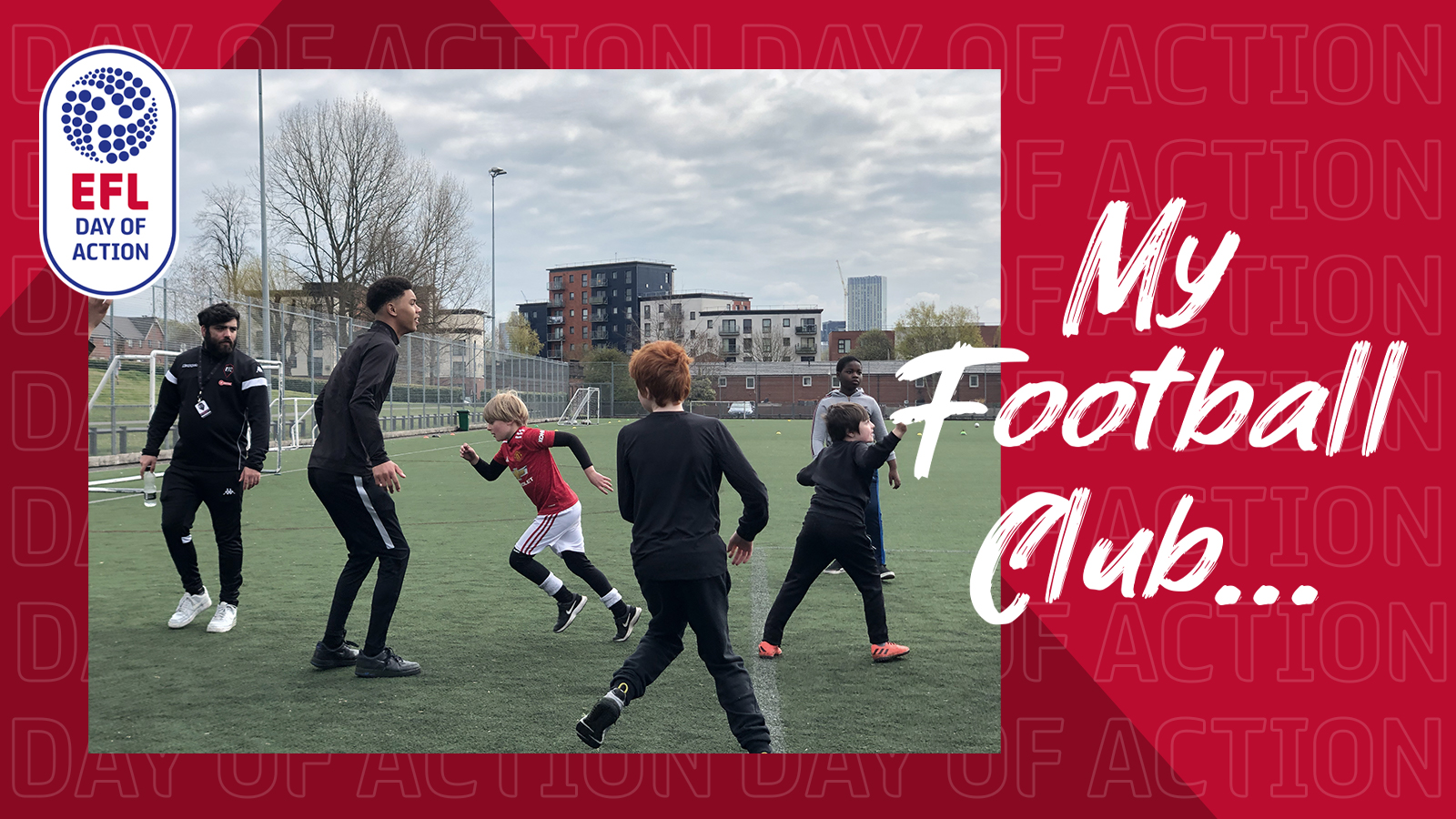 "The EFL day of action gives us a platform to step back and take the time to acknowledge the hard work that our clubs are doing in their communities every day of the year.
"Community work delivered by football clubs is without a doubt one of the key mechanisms in helping to address important societal issues with the aim of building stronger, healthier, active, more cohesive communities.
"It's great to see all 72 EFL clubs, players, managers, staff and participants come together to highlight the power of football in uniting people and working for the greater good."
BENEFIT
During the day of action, some of the activities included:
Lincoln City players attended a local garden area in need of regenerating. The project will provide more green space for the local community to use on a daily basis.
Norwich City goalkeeper Tim Krul made a surprise appearance to children attending the club's NHS Superhero Soccer Schools set up for children of NHS workers at three local hospitals. The project has been funded through £200,000 raised by players and coaching staff, with 300 children set to benefit.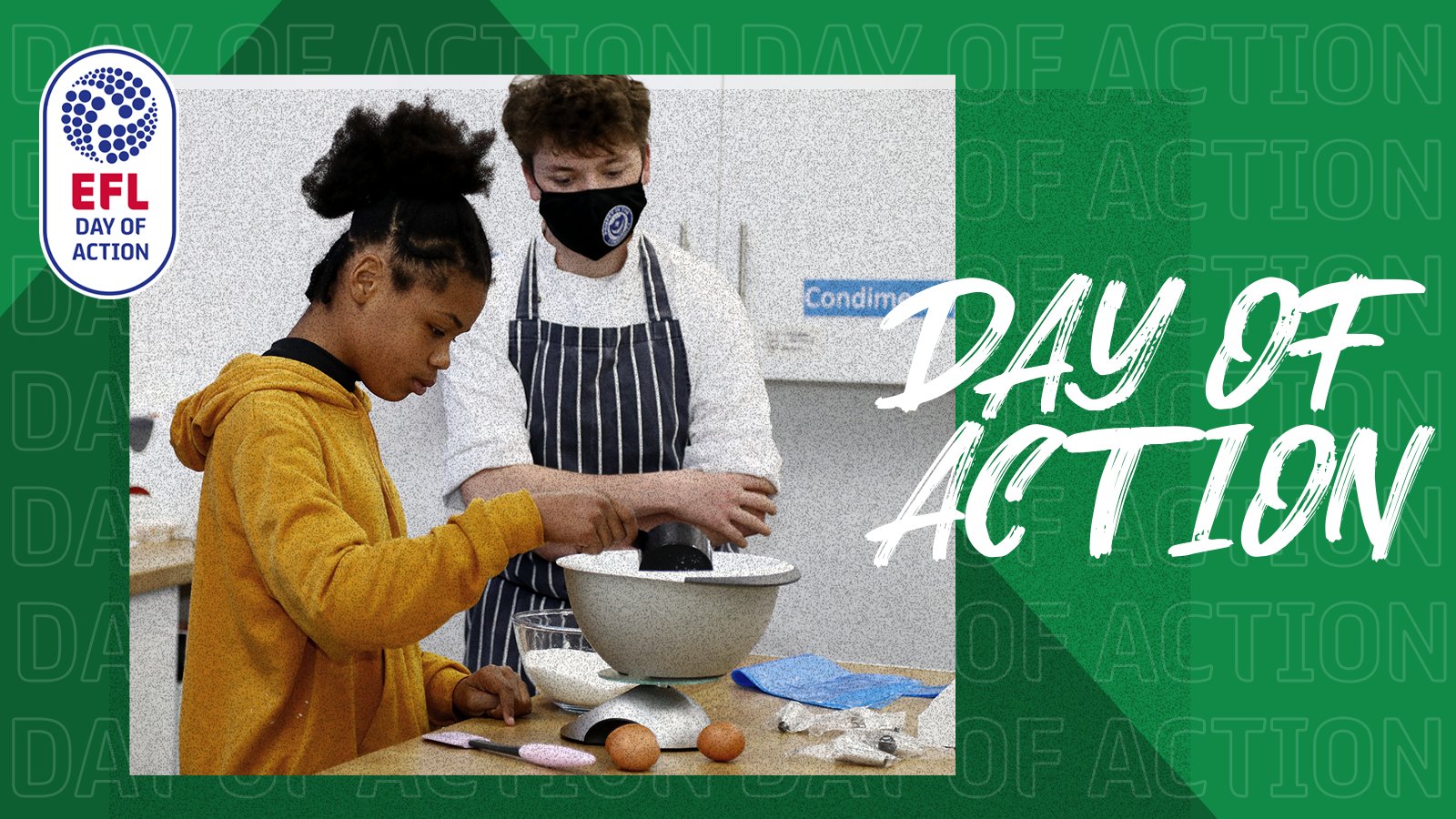 Middlesbrough Foundartion delivered its Football Welcomes activity designed to create welcoming communities for refugees and asylum seekers arriving in the area.
Preston North End brought its multi-cultural community together by educating locals about the importance of the festival of Ramadan and supporting those fasting with dates, fresh fruit and water.
Tranmere Rovers' first-team players paid 'garden gate' visits to isolated members of the local community.
HEALTHY
Portsmouth used its purpose-built learning facility to deliver its cook-a-long course, educating young children about the importance of healthy eating and basics for home cooking.
In addition to the day of action, the regional winners of this season's EFL Your Move Community Club of the Year and the divisional winners of the PFA Community Players of the Season were revealed. The overall winners will be announced at the EFL Awards on Thursday 29th April.
Your Move EFL Community Club of the Year:
North-East and Yorkshire: Sunderland AFC
North West: Blackburn Rovers
Midlands: Port Vale
South-East and East: Portsmouth
South-West and Wales: Bristol Rovers
London: Watford
PFA Community Players of the Season:
Championship: Will Vaulks (Cardiff City)
League One: Alex Rodman (Bristol Rovers)
League Two: Matty Dolan (Newport County AFC)
Listen to Colin Murray speak to Club Community Organisations on BBC Radio 5 Live.
15 April 2021