Clubs collect anti-hate crime awards
Football clubs were amongst the winners at the #No2H8Crime awards in London this week.
Rotherham United Community Sports Trust was named as the winner of the Sports Upstander category, while Chelsea Foundation received the Business Upstander award for supporting the club's 'Say No To Antisemitism' campaign.
The awards were established in 2016 by Fiyaz Mughal OBE (pictured below), an anti-hate crime activist, with the hope of recognising those who tackle hatred, intolerance and prejudice.
Rotherham's Head of Community, Jamie Noble, was on hand to receive the coveted accolade which saw the League One club recognised for their efforts in the local community to stamp out hate crime.
The Millers' recent home games have been dedicated to reaffirming this message too, with fixtures played in support of the Kick it Out and Show Racism the Red Card campaigns, as well as the Hate Crime Awareness match which took place against Oxford United.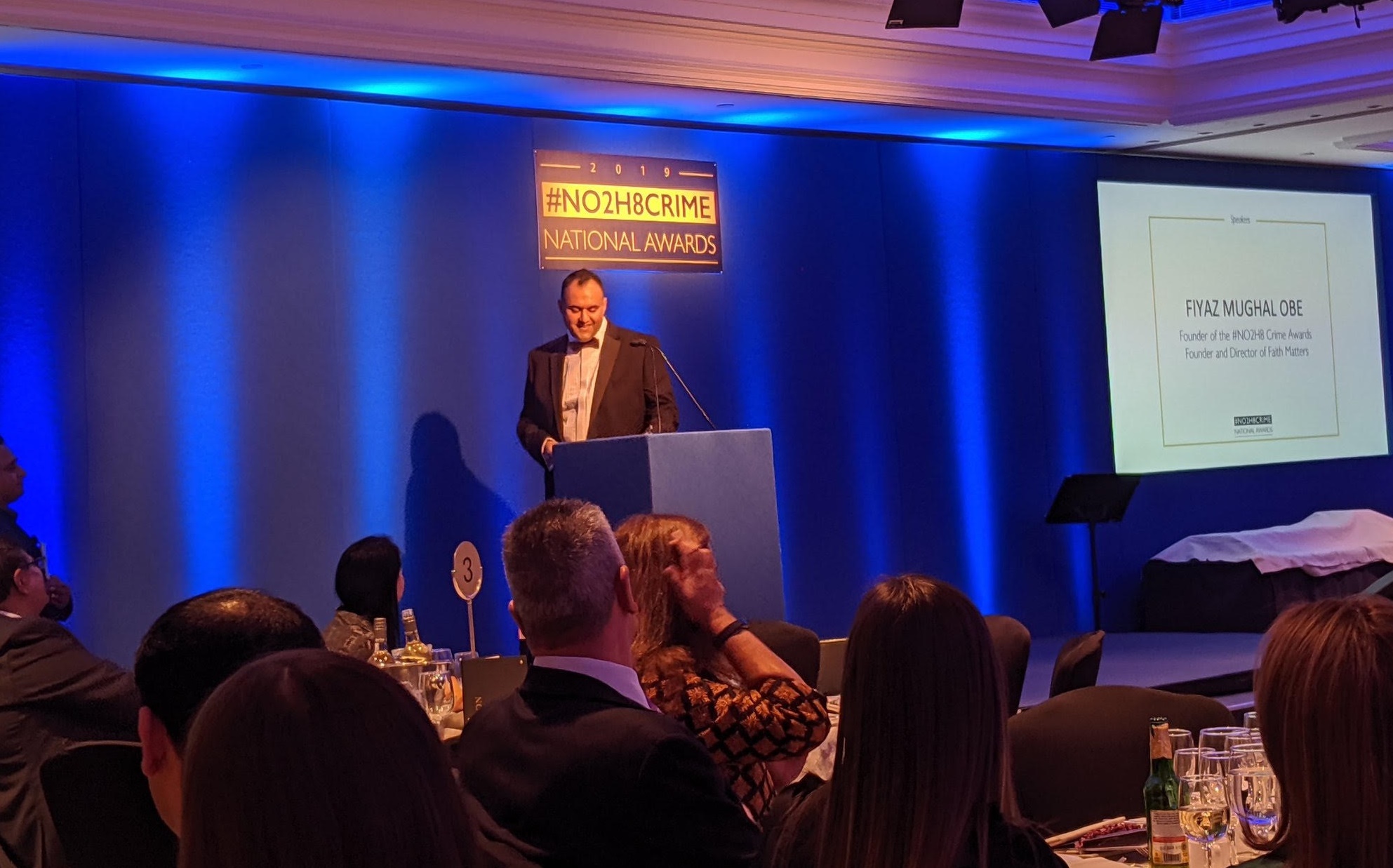 RUCST also work with a number of local charities and partners to combat hate crime in South Yorkshire.
Jamie told the club's official website: "We are honoured to be presented with such a high-profile award and to receive it at such an illustrious event.
"As many of our supporters will already know, we have done a lot of work, particularly this season surrounding the issue of hate crime and it is particularly pleasing to see those efforts culminate in us receiving this award.
"It is a privilege to work so closely with all of the people that we do in and around Rotherham around the topic of hate crime and without their support, none of this would have been possible.
"I would also like to thank the first team players and staff, who are always happy to support our campaigns on the matter and help to raise the profile of the important work that ourselves and associated organisations are doing in the community."
Chelsea's 'Say No To Antisemitism' campaign was nominated multiple times which led to the Foundation being awarded the Business Upstander award.
The campaign was launched in 2018 and forms part of the club's inclusion work through the Chelsea Foundation's Building Bridges campaign. It is supported by the club's owner Roman Abramovich.
Fiyaz, the founder of the awards, said: "The world is changing, but we must never allow those who seek to divide and hate to spread their poison into communities.
"The awards celebrate those men, women and children who in their guts and their souls know that hate is a poison that needs to be challenged, and they do so voluntarily and with a moral desire for good."
Read the full list of nominees and winners at this year's awards.
14 November 2019