Chelsea say 'thank you' with NHS football tournament
The foundation of Chelsea Football Club has hosted an NHS football tournament to say thank you to key workers for all their work during the Covid-19 pandemic.
The Chelsea Foundation invited staff from three NHS trusts across north-west London to compete in a six-a-side football men's and women's tournament.
Imperial College Healthcare were victorious on the day with both their men's and women's teams finishing top after winning penalty shoot-outs.
LAUNCH
Chelsea Foundation's tournament was the opening fixture and launch event for a London-wide NHS tournament organised by the football charity London United, 14 London clubs and the 11 Foundation, which was set up by former Chelsea star Joe Cole and his partner Carly.
Each club will host a regional round supporting NHS trusts from their local area, with the men's and women's winners from each going on to compete in the grand finale event at Gunnersbury Park on June 26.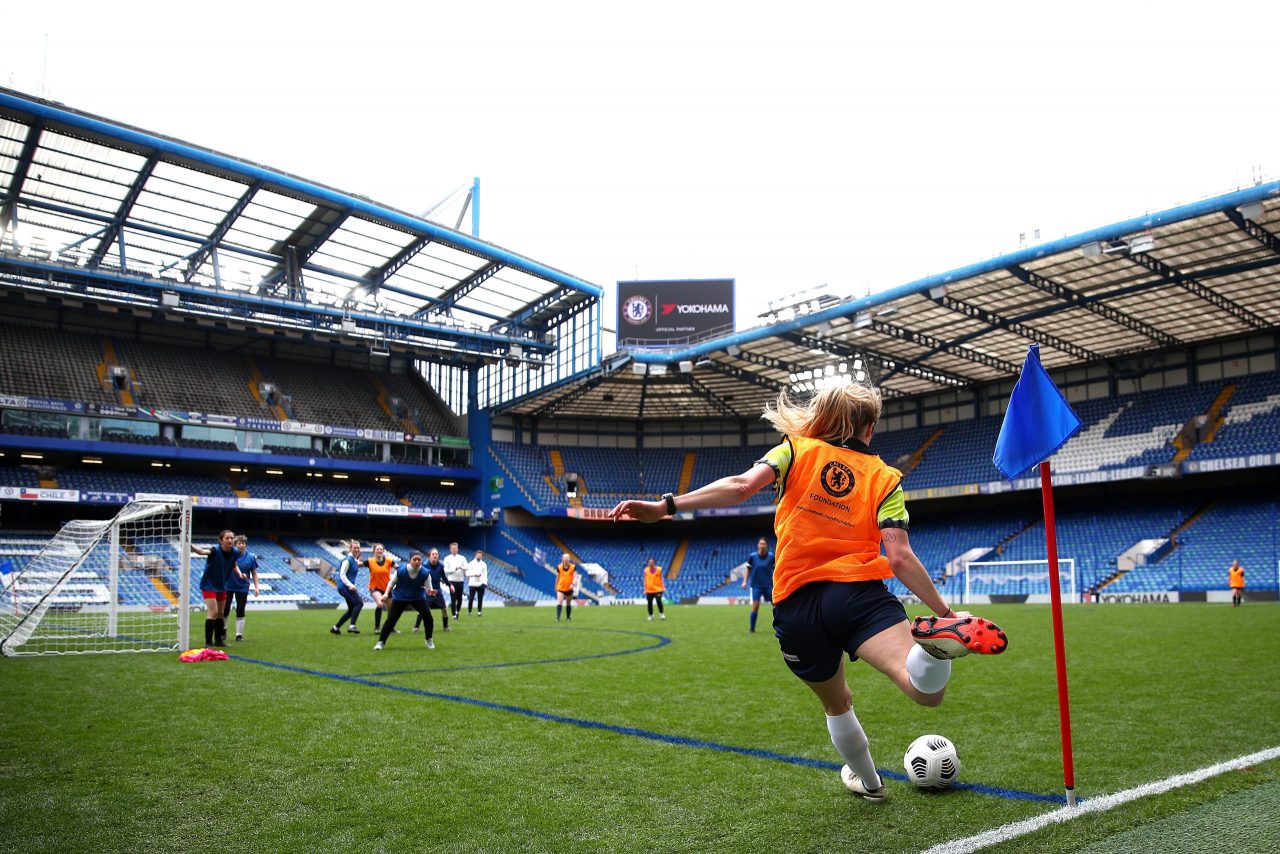 Professor Julian Redhead, medical director at Imperial College Healthcare and a Chelsea club doctor, commented: "I really want to say thanks so much to Chelsea and London United for organising this event with us. It meant so much to all our members of staff from all the three hospitals, not just Imperial – I am not just saying that because we won!
"It's been a really great way to say thank you for all the hard work they've put in. It allows them to socialise and relax and get back to some sort of normality, so a big thank you from us all."
Phil Hastings, from the Chelsea Foundation, added: "NHS staff up and down the country have given so much during the pandemic and have taken care of so many people. It was great to team up with (club sponsor) Yokohama to offer our local NHS staff a short respite away from their daily duties, giving everyone at Chelsea FC an opportunity to say thank you and showcase our ongoing support for our key workers.
RELATIONSHIPS
"We look forward to continuing to build strong relationships with the three NHS Trusts involved and supporting them at the final tournament in June."
Chelsea Foundation supported the community throughout the pandemic with several initiatives including offering NHS key workers free bed and breakfast at the hotels at the club's Stamford Bridge stadium at the height of the pandemic. Food parcels were also provided for NHS staff and pensioner groups via the charities Refuge and NHS Charities Together.
Visit the Chelsea Foundation page on the ConnectSport directory. To add your organisation for free, contact hello@connectsport.co.uk.
04 June 2021