Charity plans 'Beach School' for vulnerable kids
The Wave Project has announced two more 'world firsts' this week.
The surf therapy charity has revealed it plans to build a 'purpose-built beach school' for children who struggle to engage with traditional school lessons and are at risk of exclusion.
And it has also announced that it will host the first European conference of International Surf Therapy Organisations (ISTO) this summer. The conference in July will include a day of free surfing lessons for people with disabilities, followed by three days of talks, training, and seminars at a hotel in Cornwall.
The beach school is being planned for a site on Gwithian Towans beach near Hayle in the county. A Truro-based firm of architects has been briefed to lead on the design of the facility, with a public consultation on the project taking place on May 15.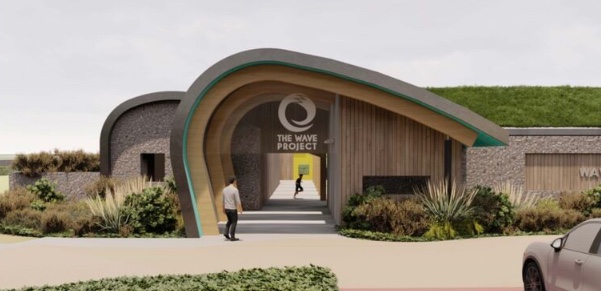 The school would be designed to accommodate up to 75 children each week, or 15 per day.
Joe Taylor, founder and CEO of the Wave Project, said: "The beach school represents a significant opportunity for the Wave Project to extend its services to the local community, and we're excited to be pioneering this groundbreaking model for education.
"We hope it will provide a blueprint for other beach schools nationally – and worldwide – helping to reduce the number of children who fall out of the traditional education system all together."
The Wave Project, which recently announced it was setting up a new centre in Scotland, is the UK's first surf therapy charity. Initially funded by the NHS as a pilot project in 2010, it aims to improve the wellbeing and confidence of young people who face mental health issues or social exclusion, offering a dedicated six-week course of one-to-one surfing support followed by the opportunity to join a social club to progress surfing and train to become volunteer helpers and mentors.
Joe is also looking forward to hosting the European conference. One of the founding members of ISTO, he said: "It is incredible how surf therapy has grown from an intuitive idea to a globally recognised form of therapy in such a short time.
"When we formed ISTO in South Africa in 2017, we had no idea the concept would take off around the world in the way it has.
"It is a huge honour for us at the Wave Project to be hosting the global surf therapy community here in Cornwall this summer to discuss how surfing can be extended as a form of therapy to more people around the world."
Visit the Wave Project page on the ConnectSport directory. To add your organisation for free, contact hello@connectsport.co.uk.
06 May 2021